Traws Eryri, new 200km cycling route launched in North Wales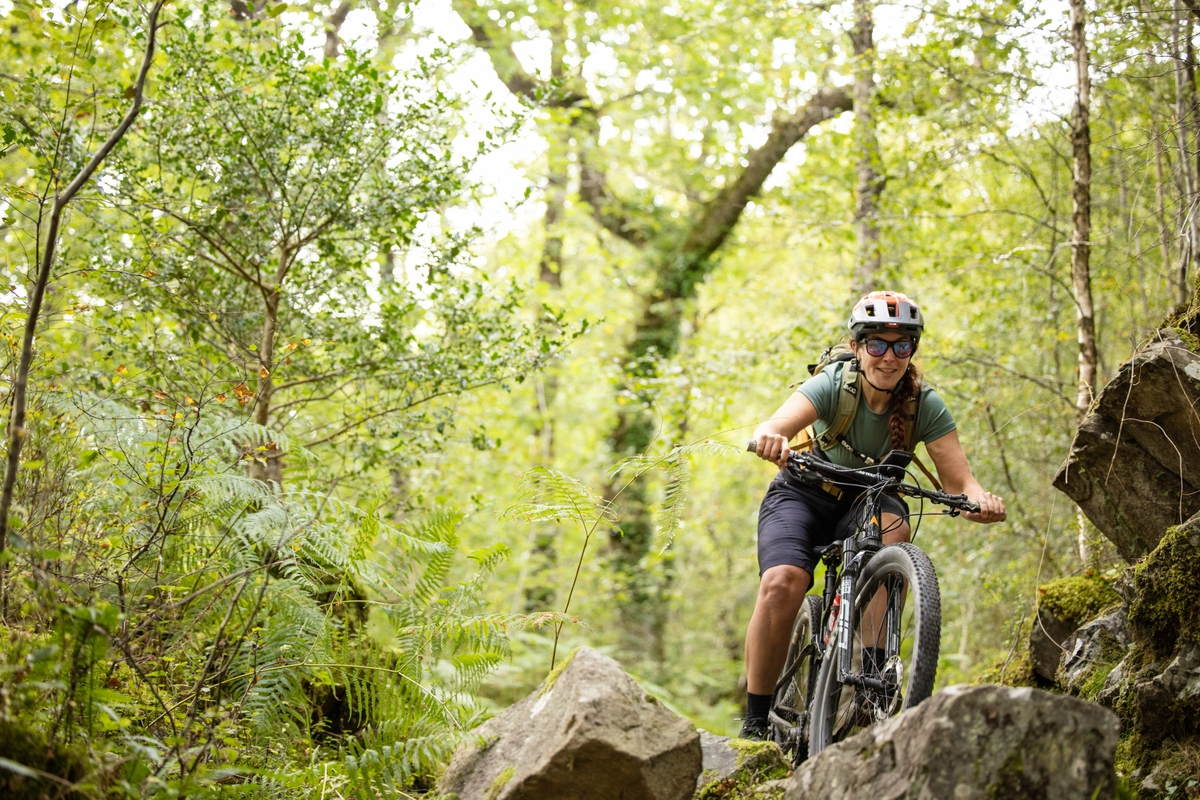 North Wales is now home to the UK's latest long distance off-road cycling route created by charity Cycling UK, Traws Eryri.
This multi-day route weaves its way for 122 miles (196km) through the wilds of Wales, as it heads through the less visited parts of Parc Cenedlaethol Eryri as it takes in the Mawddach estuary, the forests of Coed y Brenin and Gwydir, and remnants of North Wales' slate mining heritage.
With 4424m of ascent – more than four times the height of Yr Wyddfa (1065m) from sea level – it is a route for the adventurous. The charity estimates it will take four to five days to ride for competent riders on special off-road bikes like mountain or gravel bikes.
Sarah Mitchell, Cycling UK chief executive said:
"North Wales is arguably the adventure capital of Britain and has some fantastic mountain biking trail centres. With Traws Eryri, we wanted to inspire people to venture beyond the forest and explore more of the National Park in a sustainable, active way.
"Working with Natural Resources Wales, Cycling UK has created a route that we're sure will soon be on the bucket list for local, national and international visitors."
The route's creation was funded by Natural Resources Wales (NRW), and put together by the cycling charity over three years. Over this period, Cycling UK engaged with local communities and off-road riders to get their views on the best possible route, and negotiated with landowners to agree new cycling access on suitable sections of trail to link the route together.
John Taylor, NRW's North West Wales Team Leader for Recreation, said:
"We are pleased to have launched the Traws Eryri Route in collaboration with Cycling UK. This is a fantastic, collaborative project with our local knowledge shaping a really great, sustainable tourism project.
"The route connects existing mountain bike trail centres with an off-road cycle route, blending the best of public rights of way and existing tracks to offer a longer-distance, wilder-feeling cycling route.
"This will build on the existing cycle tourism product in the area, support local businesses, and provide a low carbon cycle attraction, offering an alternative to car dependent tourism.
"This type of project fits in with our wider work to tackle the climate and nature emergencies."
Cycle tourism spending from cyclists in the UK generates £520m per year. There are 1.23 million overnight trips each year, benefiting small businesses in particular, and these contribute £433m to the economy. A survey of riders of King Alfred's Way, a route starting in Winchester which Cycling UK launched in 2020, shows on average every cyclist spends £83.60 per day on food and accommodation.
Cycling UK hopes interest in Traws Eryri will result in similar economic benefits for the Welsh hospitality sector along the route.
"Routes like Traws Eryri aren't just for outdoor enthusiasts, but as Cycling UK has found also for the local rural economy which benefits from the passing trade," said Sarah Mitchell. "On Traws Eryri, you'll want to travel light to get up the hills and make the most of the supply points of the local shops, pubs and tea rooms you pass by – and many of these will be off the beaten track."
The Traws Eryri sits within Cycling UK's wider goal to see the creation of a network of long-distance off-road routes across the length and breadth of Great Britain, taking in its amazing places and wild landscapes.
It is the seventh long distance cycling route Cycling UK has launched since its riders' route for the North Downs Way was unveiled in 2018.
For further information visit: www.cyclinguk.org/traws-eryri