Exciting new job opportunities to join #TeamNRW in our brand-new Contract Management Support Service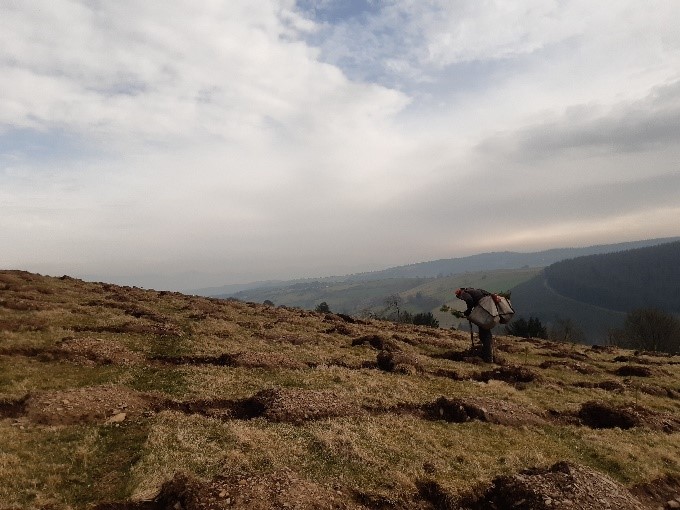 We're hiring! We have a really exciting opportunity for people to join our brand-new Contract Management Support Service (CMSS), which has been put in place to provide expert advice and direct support and assistance  to our contract managers across all areas of NRW.
Why join our Contract Management Support Service?
As an organisation, we deal with a diverse range of  stakeholders and commercial contracts from customers, suppliers, and delivery partners on a daily basis.
From procurement contracts and framework agreements for activities such as flood risk management, land restoration and fisheries, to our energy and timber sales contracts- we're involved in a large range of activities that help to serve and protect the environment and people across Wales.
We're looking to establish a Contract Management Support Service that will help to improve the way we manage contracts, that offer consistency and provide staff with better guidance and support, developing NRW into an excellent organisation that will help us to achieve value within our contractual agreements, and help us to deliver our public duty of managing our natural resources for tomorrow's generations.
Here, Dawn Beech one of our Senior Advisors on the Dee Conservancy tells us more about her experience as a contract manager:
I am the Senior Advisor on the Dee Conservancy for NRW in our role as the Statutory Harbour and Local Lighthouse Authority for the Dee Estuary, which essentially means we manage safe navigation on the Dee Estuary.
We do not have the in-house skills to deliver these maritime duties, so we have contracts with external suppliers for Harbour Master services and Marine Engineering services. I am the contract manager for both contracts.
These services provided by external suppliers are critical to us complying with the requirements of the maritime codes of practice and legislation relating to the management of harbours. Our Harbour Master and our Marine Engineer also provide critical links between NRW and its maritime partners. This ensures that we operate effectively and efficiently, and that we collaborate with key partners on planning and response to incidents and emergencies within the Dee Estuary.
What will the team do?
You'll be responsible for providing ongoing support to our contract managers involved with a variety of contract types, including but not limited to:
Procurement contracts and framework agreements
Grants and partnerships
Timber sales
Energy contracts
Leases and management agreements
The successful delivery of the work carried out through our contracts is at the core of everything NRW does and we're looking for people with excellent communication skills, contract management skills and experience who can help drive this vital work forwards.
What posts are available?
A list of the roles that are currently available to apply for can be seen below. We'll be updating these as new positions become available so please check back and keep an eye on our social media pages for new updates.
Contract Management Support Service – Senior Advisor (Governance & Compliance)
As the Senior Advisor, Governance & Compliance, you will report directly to the CMSS Manager and will be responsible for ensuring contract management guidance, policies, tools and templates meet relevant legislative requirements, aligning our processes to recognised and good practice standards. Through the interpretation of highly complex and detailed documentation you will be expected to take a risk-based approach in supporting the business and will play a key role in the implementation and ongoing management of new processes for the team and across the wider organisation.
Contract Management Support Service – Senior Advisor x3
As a Senior Advisor you will provide professional advice and support to managers and operational colleagues on medium to high risk requirements, across a broad range of contract types, including but not limited to procurement, concessions, timber-sales and energy contracts, as well as grants, leases and management agreements.
You will support staff on the key stages of the contract management lifecycle, contributing to the scoping of the requirement, defining and agreeing contract performance measures, mobilisation and contract delivery arrangements, stakeholder engagement, supplier and delivery partner development, risk / change management and exit / transition planning.