Bait collection research to help marine protected areas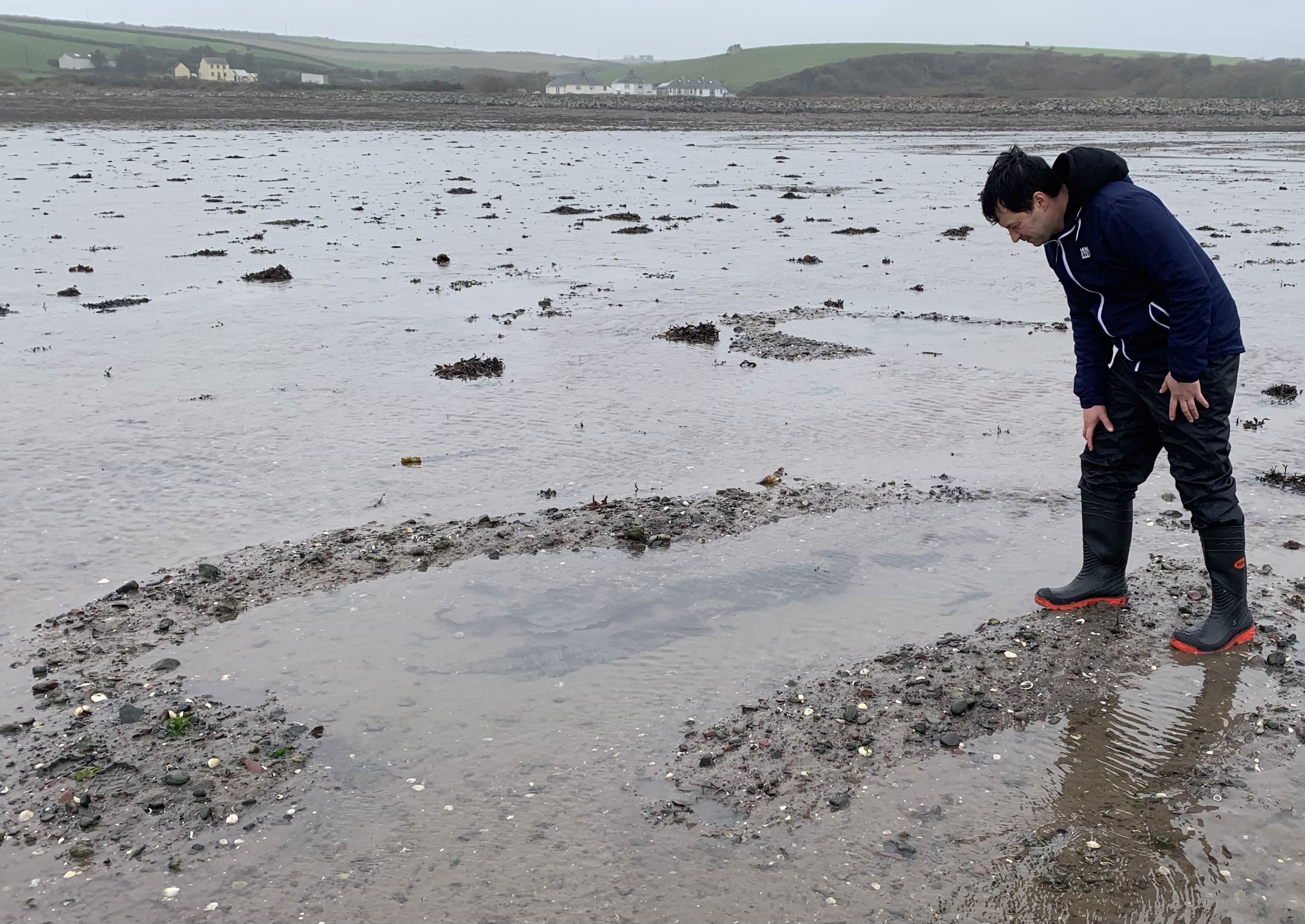 As a project to understand what impacts different methods of collecting angling bait may have on Wales' Marine Protected Area network gets under way, Dewi Evans from NRW explains more:
Angling is a popular activity which many people across Wales enjoy. And with angling often comes the need for bait.
Some anglers will buy their bait, while others may collect their own.
Digging for worms, boulder turning (for crabs) and crab tiling, where an object like a tyre is buried in sand to attract crabs looking for shelter allowing them to be gathered easily, are all different methods of bait collection.
And as part of this Nature Networks project, we want to understand whether bait collection in Wales' Marine Protected Areas is impacting the habitats at these sites.
There are steps that many responsible bait collectors already carry out that can help reduce habitat damage caused by collection, for example backfilling holes after digging for worms.
But we need to gain a greater understanding to help assess if management measures may be needed to help protect some areas and that is what this project will help us do.
One area where we do have such an understanding is the Gann, in the Pembrokeshire Marine Special Area of Conservation.
The Gann, a rare, sheltered mixed sediment habitat, is of high ecological value. Monitoring evidence has demonstrated that intensive bait digging at this location has led to habitat degradation.
As bait collection at the Gann is mostly done through digging for worms during low tide, there are worries that the decline in the health of the habitat will continue if action is not taken.
One of the aspects of this project is also to consider what management measures could be taken to prevent further habitat degradation.
This project is funded through the Welsh Government's Nature Networks Programme, to strengthen the resilience of Wales's protected land and marine sites. This investment will help halt and reverse the loss and decline of habitats and species and put Wales on a solid footing on the path to nature's recovery.