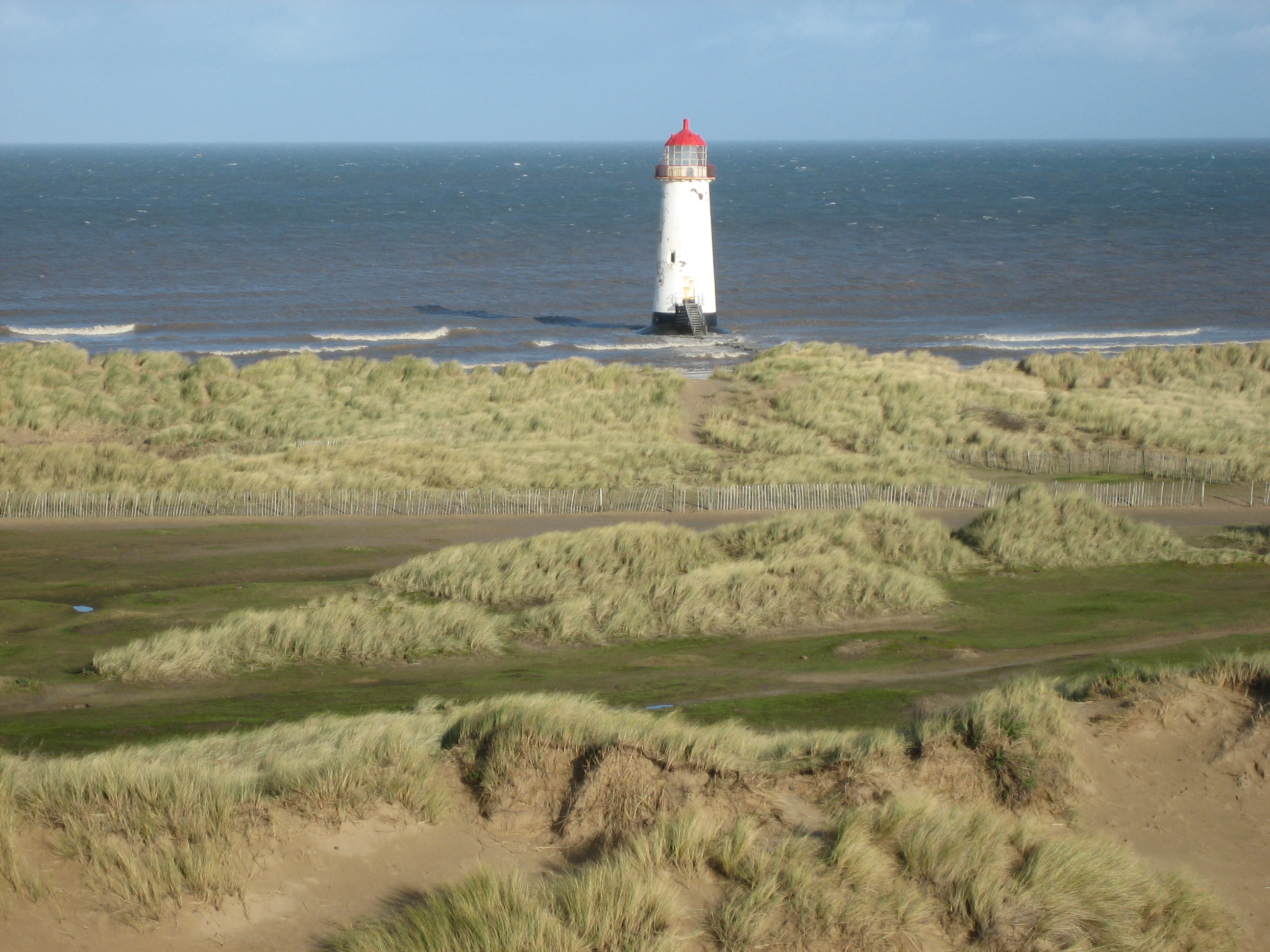 In the past, the North-East Wales coastal dune system would have run from Rhyl to Talacre, broken only by the estuary of the River Clwyd. Over time the landscape has changed, and area is now a popular tourist destination and biodiversity hotspot.
Gronant and Talacre then and now 
Find out about how the landscape at Gronant and Talacre has changed over time by watching our range of video clips. From becoming a popular visitor destination after the Second World War to being managed for a range of purposes today, these first-hand interviews given by some of the people who live, work and play in the area will get you up to speed. 
Memories of growing up amongst the dunes at Talacre: Anita Marsden – Video clip 
Talacre born and bred: Bryn Jones - Video clip 
Newts galore, growing up in Gronant: Glyn Hughes – Video clip 
Looking after Gronant's little tern colony: Adrian Hibbert, Denbighshire Countryside Services – Video clip 
Land management and natterjack toads at Talacre: Kim Norman, Eni – Video clip 
The effects of coastal erosion at Talacre: Neil Smith, Natural Resources Wales - Video clip 
Managing the dunes for everyone, multipurpose land management at Talacre: Tim Johnson, Flintshire Countryside Services - Video clip 
Tourism and hospitality at Talacre: Richard Jones, Flintshire County Council - Video clip 
Other places in Learning resources - search by site