Visit responsibly this summer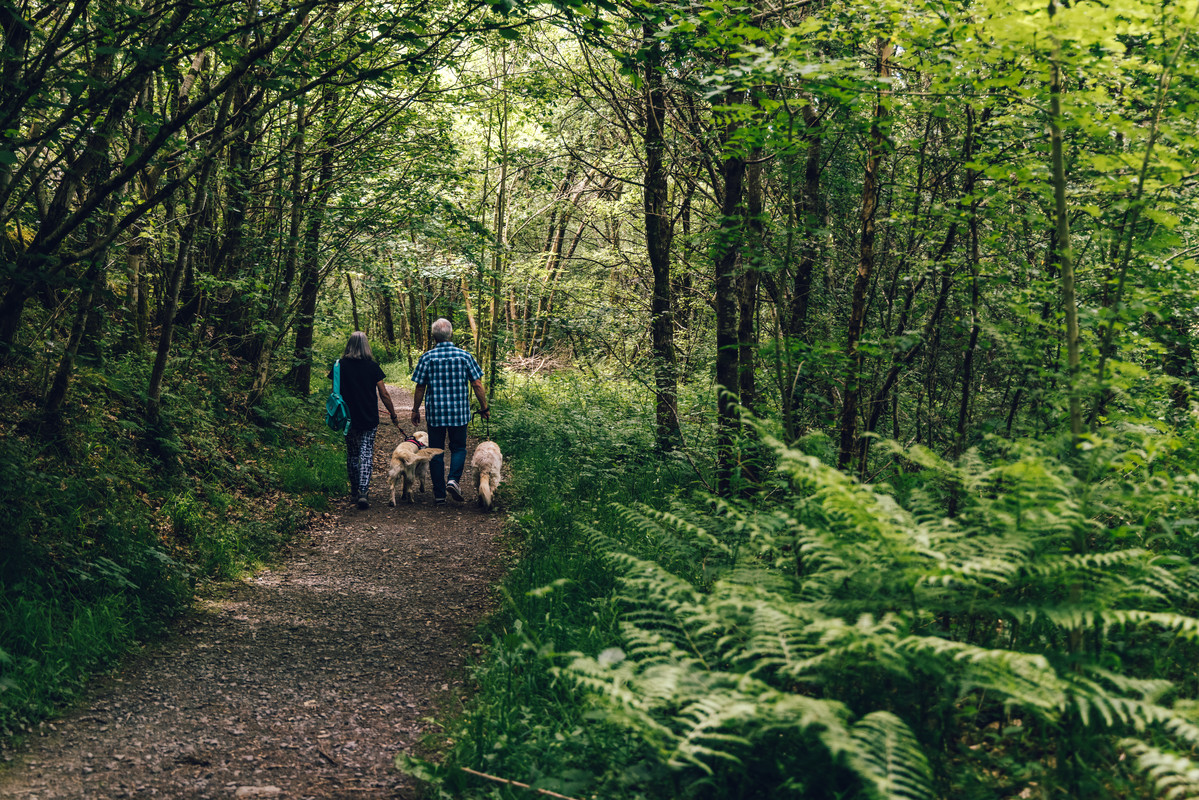 Visitors to some of Wales' most popular natural sites are being asked to protect and respect the environment this summer by following the Countryside Code and help tackle issues such as littering and fly-camping.
As the school summer break beckons, Natural Resources Wales (NRW) is gearing up to welcome more visitors to its woodlands and National Nature Reserves.
With more people visiting destinations close to home during Covid-19 lockdowns, Wales' national parks, forests and nature reserves have seen an increase in anti-social behaviour leading to environmental damage.
As the impacts on wildlife and communities are still very much a concern this summer, NRW is urging people to follow the Countryside Code and to consider how they can do their bit to minimise pressures on open spaces and landscapes.
Richard Owen, Team Leader, Estate Recreation Planning at NRW said:
"The special places we look after are ideal destinations for people to relax and recharge their batteries. But we must maintain a balance between the wishes of individuals to enjoy the outdoors and the responsibilities each and every one of us has to protect nature and to respect local communities.
"We want to do everything we can to ensure people can visit our places safely, and this includes encouraging people to plan ahead and make a plan B in case a destination is too busy on arrival, to take litter home and to park considerately to keep emergency access routes clear.
"The vast majority of people visiting our places behave responsibly and we hope that will continue as we head into the busiest part of the year."
To ensure your visit is successful, NRW is encouraging people to:
Avoid the crowds – choose a quiet place to visit. Make a plan B in case your destination is too busy when you arrive
Park responsibly – respect the local community by using car parks. Do not park on verges or block emergency access routes. Be aware that overnight parking is not permitted at NRW car parks 
Follow guidance – comply with site signs and safety measures to enjoy your visit safely
Take your litter home – protect wildlife and the environment by leaving no trace of your visit
Follow the Countryside Code – stick to trails, leave gates as you find them, keep dogs under control, bag and bin dog poo, do not light fires
The Countryside Code can be viewed on NRW's website: naturalresources.wales/countryside-code
More information to plan a visit to NRW's woodlands and reserves is available in the 'Days Out' section of the NRW website: naturalresources.wales/days-out