UK's nature bodies sound urgent call to restore nature for people and the planet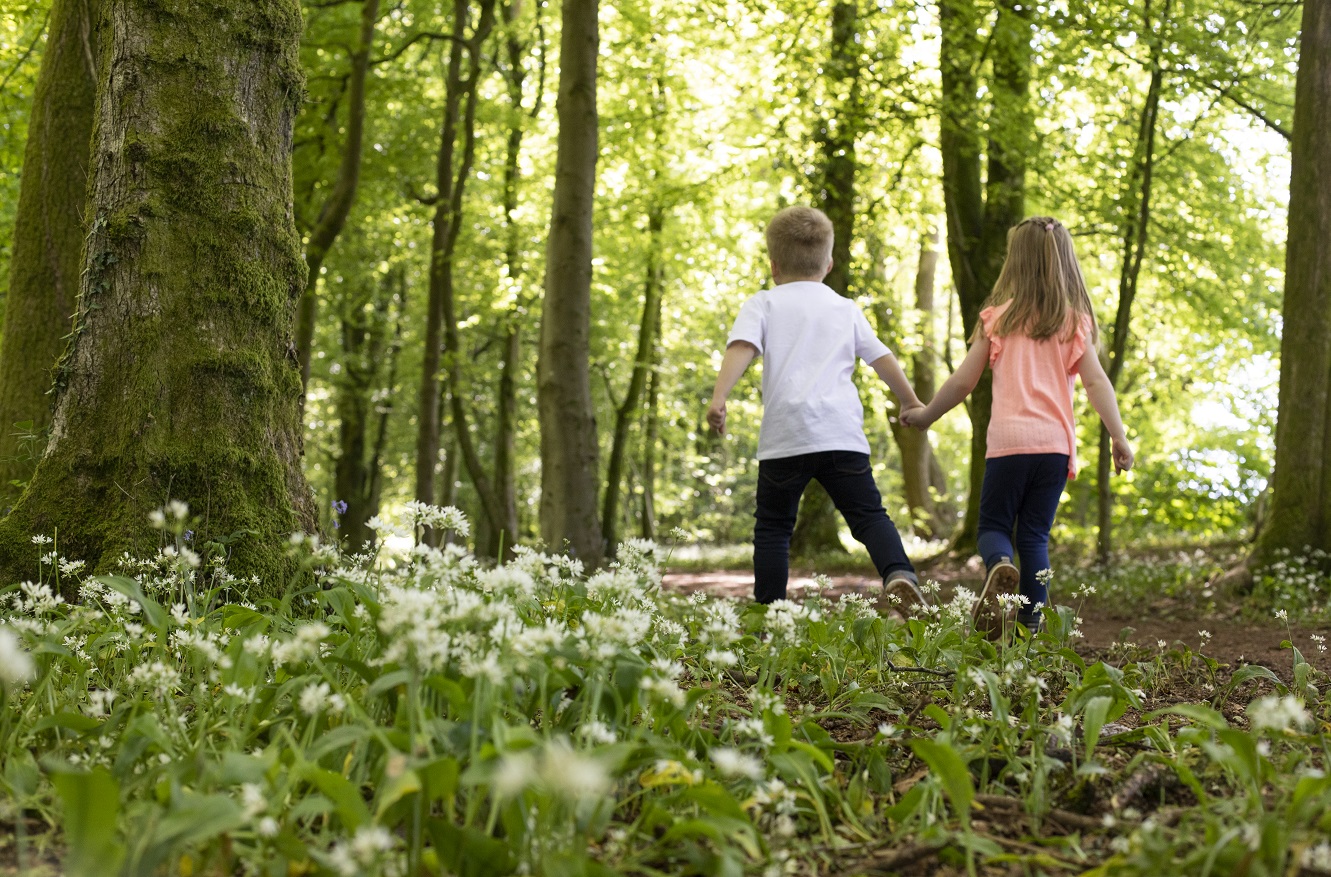 There can be no delay to investing in nature's recovery if we are to secure the UK's future economic prosperity and societal wellbeing.
The call for collaborative action from the UK's statutory nature bodies today (23 November) is aimed at driving support for the international ambition to tackle the climate and nature emergencies ahead of the crucial nature-focussed COP15 negotiations in Montreal, Canada next month (7-19 Dec).
In their role as government advisers, and backed by the evidence in the Nature Positive 2030 report published last year, leaders of the UK nature's bodies will make their call for action at an event at the Royal Society in London. They'll reiterate nature's essential role in increasing future prosperity and wellbeing across the four nations of the UK and beyond, but that this goal can only be achieved by having biodiverse ecosystems that are resilient to climate shocks. (Full statement below)
NRW Chair Sir David Henshaw and Chief Executive Clare Pillman will attend the event to highlight how Wales is already leading the charge in tackling both the biodiversity and climate crises in unison.
From delivering ambitious peatland restoration projects through to enhancing the blue carbon potential of our seas, NRW is actively pursuing projects through natural, cost-effective approaches that help tackle some of the biggest environmental, societal and economic challenges, and demonstrating how building resilience into our natural resources and ecosystems can help mitigate the impacts of climate change.
Clare Pillman, Chief Executive of Natural Resources Wales said:
"It is impossible to ignore the urgency of the climate and nature emergencies we face.
"When biodiversity is in decline, we threaten our food supply, our health, our jobs, our economy and our sense of place. A healthy and secure planet for us and future generations relies on nature and ecosystems that are resilient to the impacts of a changing climate. Pursuing business as usual is not an option.
"In Wales we are already thinking big – shifting gears to encourage combined nature and climate action by restoring, protecting and enhancing the natural environment we all depend on. We're scaling up our efforts to keep carbon locked up in peat deposits, restoring and improving habitats for our native species, and working to increase the population of some of our most threatened species.
"Through our "Team Wales" approach with the Welsh Government and our partners, we're moving away from business as usual, and shifting to delivering new approaches that support the species and ecosystems we rely on to help put Wales, the UK and the world on a solid footing on the path to nature's recovery."
Through the Well-being of Future Generations and Environment Acts, Wales already has key policy building blocks in place to help address the climate and nature emergencies.

The Welsh Government's 'Programme for Government' also commits Ministers to embed the response to the climate and nature emergencies in everything they do.
In October, the Welsh Government published the outcome of its biodiversity deep dive, setting out ambitious and far-reaching recommendations which will ensure meaningful delivery of the target to protect and effectively manage at least 30% of our land, freshwater and sea for nature by 2030 – known as the '30 by 30'.
Climate Change Minister Julie James said:
"I'm looking forward to COP15. I'm keen to see the agreement of an ambitious post-2020 Global Biodiversity Framework. I want this to drive action by all world leaders as well as those in local and subnational governments. 
"Wales was the first nation to declare a nature emergency in 2021. Following this, we have concluded a biodiversity deep dive which will help us understand what actions we need to take to deliver against the '30 by 30' target. 
"We have the right motivations and ambitions to drive real change in Wales, and I am looking forward to seeing what we can achieve, together, as Team Wales."
The UK's nature bodies' statement builds on the messages carried in the Nature Positive 2030 report published ahead of COP26 last year, setting out how the UK can meet its commitments in the Leaders' Pledge for Nature, and ensure that nature's recovery plays a critical role in the path to Net Zero.
The findings from the joint report will be highlighted at the Royal Society event and at COP15, to emphasise that achieving nature commitments will deliver huge benefits to human health, well-being and our economy, and will require transformative change across society and in the way we protect, value, use and engage with nature.
Chair of Natural Resources Wales Sir David Henshaw said:
"The greatest threat we face today is not just the nature and climate emergencies – but inaction in the face of those emergencies.
"Realising our ambitions to meet the 30 by 30 target and halt biodiversity loss will only be possible with collective action. Now is the time to harness the collective knowledge, expertise, creativity, and passion that we hold to deliver real outcomes for biodiversity and ecosystems.
"The delivery mechanisms we're putting in place in Wales shows our determination to create a nature-rich nation for future generations.
"Over this decisive decade, we must all set ourselves up to turn global commitments for nature into action to ensure that we advance to a more just and sustainable planet where everyone and everything can flourish."
The joint statement from the Statutory Nature Conservation Bodies (SNCB) will be available on the JNCC website here jncc.gov.uk/nature-recovery-joint-statement