Training exercise tests pollution safety plan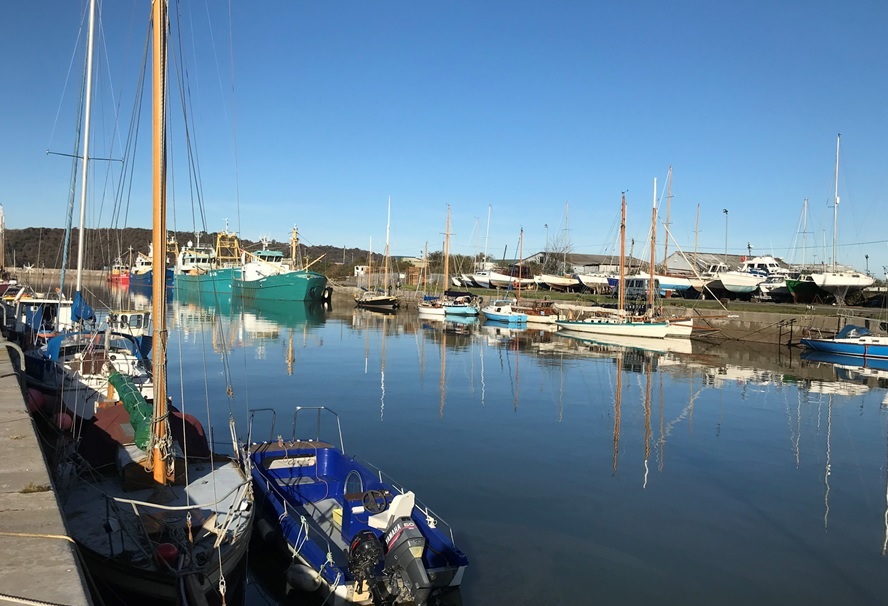 A joint pollution exercise has been undertaken at a Gwynedd port.
Natural Resources Wales (NRW) and the Maritime and Coastguard Agency (MCA) have taken part in a joint exercise at Port Penrhyn, near Bangor, to ensure staff were prepared and ready to respond to any potential oil spill.
Officers from both organisations, along with staff from Port Penrhyn and nearby ports, took part in the simulated oil spill on Thursday, September 22, to ensure local preparedness and response and to test Port Penrhyn's Oil Spill Contingency Plan.
Port Penrhyn arranged the exercise through its incident response contractor Adler and Allen.
During the exercise staff dealt with a simulated spill and responses included containment and removal, the safety of people working within the Harbour Authority's jurisdiction and protection of nearby environmentally sensitive sites and populated areas.
Nicola Davies, Counter Pollution and Salvage Officer for the MCA, said:
"We are committed to cleaner seas – and a vital pollution exercise such as this one will help to achieve that.
"It is important to ensure organisations are prepared and ready to respond to oil pollution and this exercise helped ensure the local plan was tested.
"It was put through its paces with a programme of realistic exercises, tailored to the local area and taking into account conditions that would impact an oil spill scenario.
"The experience provided invaluable training, helping enhance individual skills and teamwork, ensuring external partners are fully incorporated into the response plan."
Huw Jones, NRW's Environment Team Leader for North West Wales, said:
"Our role is to support and provide guidance during the incident response for events such as these when they occur.
"The successful on-site emergency exercise at Port Penrhyn enabled all involved to test the plan to ensure it remains effective and to provide a practical opportunity to deploy steps required, including using absorbent booms.
"This type of exercise benefits all involved tremendously as it allows for practical experience under a set up scenario as part of the overall goal of minimising impacts on the surrounding environment and its people should an oil spill occur."
Ian Williams, Port Administrator at Port Penrhyn, was on scene commander for the exercise. He said:
"The incident exercise was set to provide a potential hazard, not only to the port itself, but the wider area encompassing the many vulnerable and protected areas of the Menai Strait as a whole.
"Real time exercises such as these are invaluable to our staff, to test our Oil Spill Contingency Plan and improve our inter-organisational relationships. This planned activity will undoubtedly result in a much more effective response to any potential real situation."