Second conviction for illegal cockling at Burry Inlet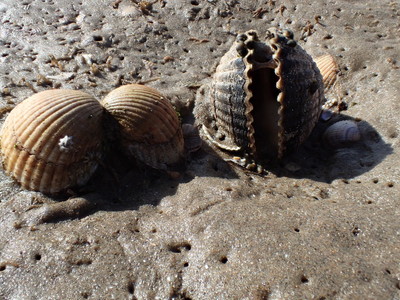 A second man has been convicted for illegal cockling activity at Burry Inlet Cockle Fishery.
50-year-old Mark Swistun from Llanmorlais has been fined a total of £2,719 for cockling at Burry Inlet while suspended from doing so. 
Swistun had been suspended from gathering cockles in May 2019 for failing comply with conditions laid out in his cockling licence. Despite this suspension, he continued to cockle. 
Natural Resources Wales (NRW), who is responsible for regulating the Burry Inlet Cockle Fishery, took action against Swistun and he was summoned to court. 
He was convicted by Llanelli magistrates on Tuesday 3 March. 
The conviction is the second in two months for illegal cockling at Bury Inlet. A Llwynhendy man was also convicted of gathering cockles without a licence on 31 January. 
Andrea Winterton, Marine Services Manager, of Natural Resources Wales, said:
"This second conviction for illegal cockling at the Burry Inlet shows that we take our regulatory responsibility for the area and for cockling very seriously.
"The breaching of licence conditions and ignoring of licence suspension undermines effective regulation of the fishery. Licence conditions are in place to safeguard the future sustainability of the Burry Inlet cockle population."
NRW manages the cockle fishery on the Burry Inlet to maintain the delicate balance between the needs of the local economy and the area's protected wildlife. 
Licensing the area puts measures in place to protect the habitat and secures the future of the fishery. Dealing with persistent illegal cockling helps to maintain a viable and sustainable fishery.
There are currently 36 licensed cocklers who can fish sustainably at Burry Inlet. There are 61 people on a waiting list.
Anyone wanting to gather cockles within the Burry Inlet Fishery must have a valid licence. 
The only exception is an area between Llanrhidian Pill in the South and Llanelli Dock in the North, where people can gather a maximum of 8kg a day without a licence for personal consumption.
Find out more about the Burry Inlet Cockle Fishery. 
To report concerns around illegal cockling, call the NRW hotline on 0300 065 3000 24 hours a day.