NRW launches new Check Your Flood Risk service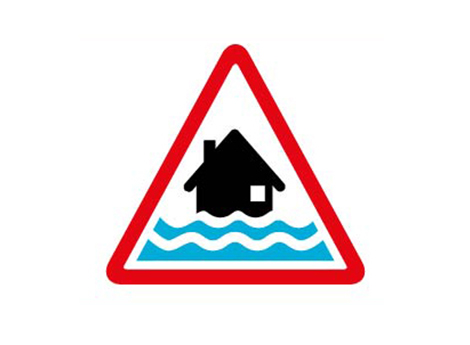 Natural Resources Wales (NRW) has launched a new web service that provides flood risk information using a postcode, along with improvements to the way customers can access flood risk information from its website.
The service, which provides a report based on an address, aims to make it easier for the people of Wales to find out the level of flood risk at their property or a property they're looking to move to.
Once a user enters a postcode and selects an address the service will create a simple report detailing the level of flood risk from rivers, sea, surface water and small watercourses.
Insurance costs related to flooding totalled around £81 million in Wales last year, largely impacted by the effects of Storms Ciara, Dennis and Jorge which flooded over 3,000 properties. This service seeks to ensure people have the most accurate flood risk information for their area to ensure they can be as prepared as possible when heavy rain is forecast.
Mark Pugh, principal advisor for flood risk analysis for NRW, said:
"Flooding can devastate homes and businesses and our thoughts are with those who were impacted by the impacts of the extreme weather Wales experienced last year.
"Climate specialists tell us that warmer temperatures caused by climate change will make these periods of extreme weather conditions more likely and more severe in the future.
"This new online service is a user-friendly system that anyone can use to look into the level of flood risk in their own area, the areas where friends and family live, or an area you're considering moving to.
"We can't control the weather and we cannot prevent all flooding. But by introducing services like this, we can help people be as prepared as possible for when extreme conditions do occur. If you find yourself in an area with high flood risk, please visit our website to find out what to do before, during and after a flood."
The new Check your flood risk service will be available from mid-July on the NRW website.