NRW battling to protect aquatic life at Llangorse Lake after blue-green algae strips oxygen from water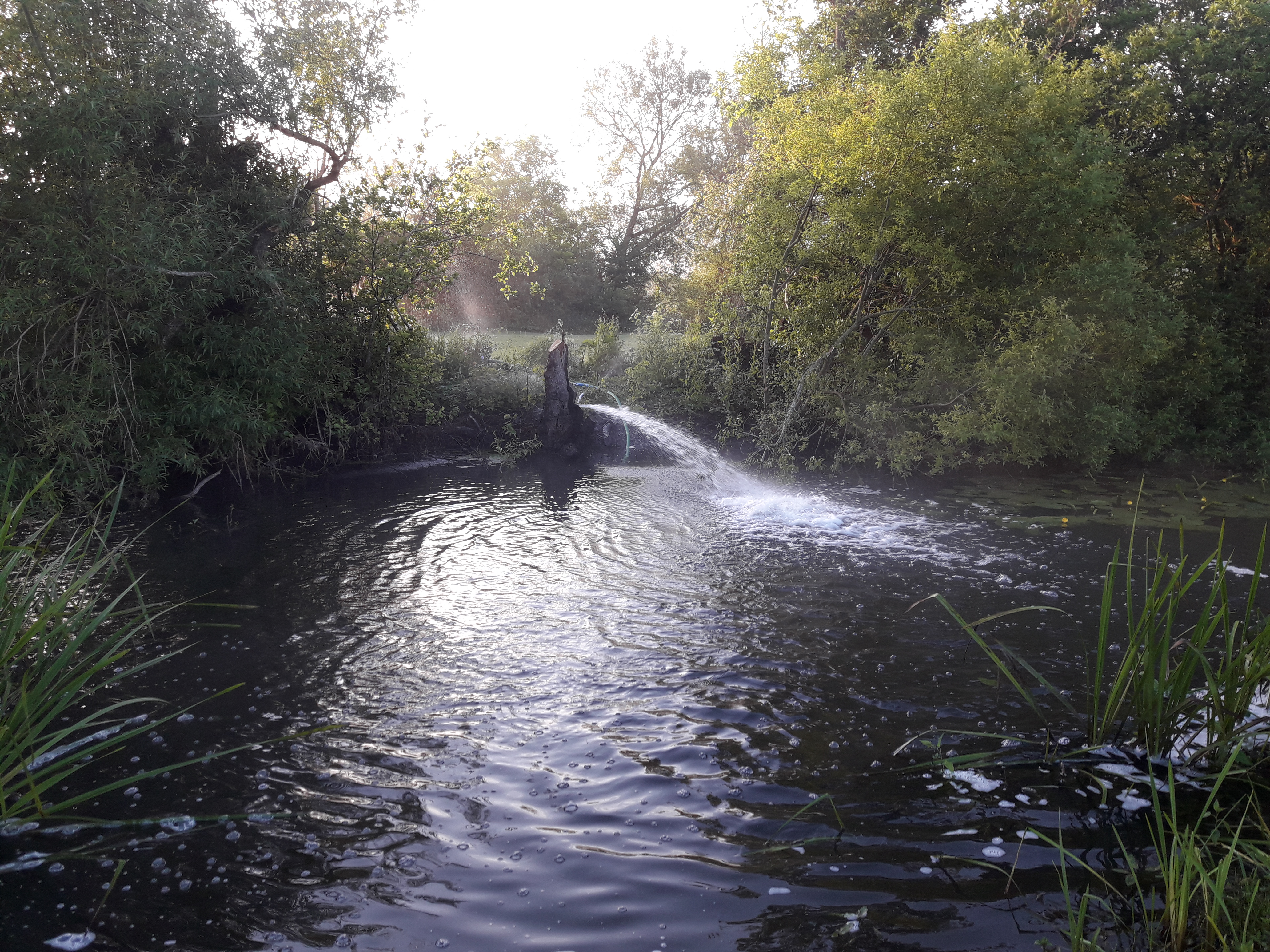 NRW officers have been working overnight and into today (22 June) in an attempt to improve oxygen levels in the waters of Llangorse Lake, near Brecon after blue-green algae affects its waters.
Blue-green algae add oxygen to the water during the day but consume it at night. This can lead to dangerously low oxygen levels which can suffocate fish and other creatures and approximately 10 dead fish have been recorded.
In a bid to add oxygen into the water, NRW officers have installed two pumps at critical points on the lake itself. Additionally, a Bubble Curtain which will add oxygen to the water from the lakebed has also been put in place.
NRW's Duty Tactical Manager for South East Wales, Gillian Wells said: "We have had a continual presence at the lake since Monday morning and we have worked through the night to add oxygen to the water. A rota has been put in place to ensure the pumps are maintained and staffed 24 hours a day.
"This arrangement is likely to continue for several days as we try to stabilise the situation. Our response is being informed by our ongoing assessments and monitoring and our staff are working tirelessly to support the aquatic life at the lake.
"It is important that people do not enter the water or allow their dogs to drink or enter the water."