Moorland management work aims to reinvigorate and protect Llantysilio Mountain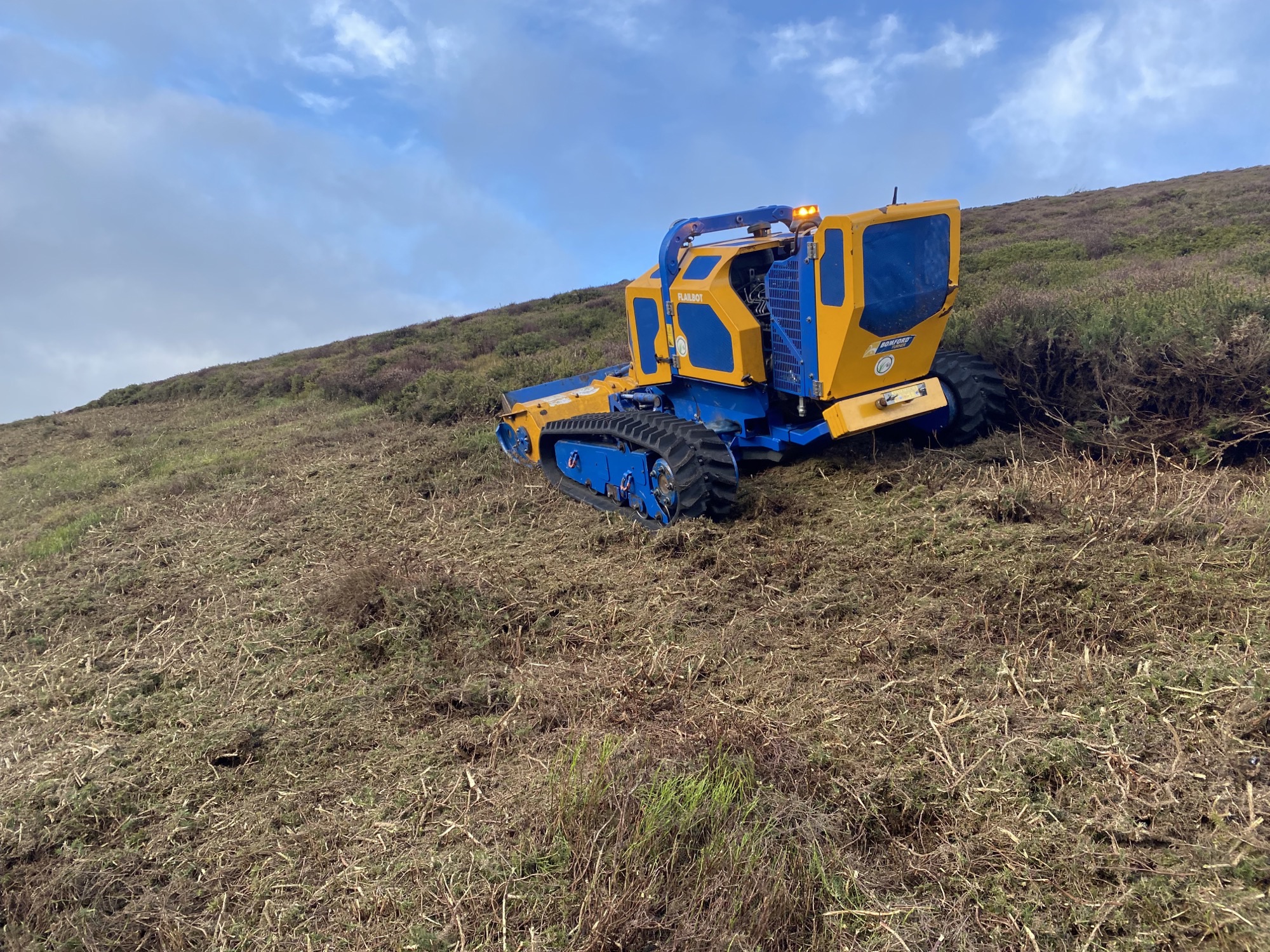 A range of moorland management works have been completed through winter to help Llantysilio Mountain recover from the devastating wildfires that significantly damaged large parts of the protected site's internationally important habitat in the summer of 2018.
The work was funded through the Welsh Government Nature Networks Fund and delivered in close collaboration with local landowners and colleagues from Natural Resources Wales (NRW), Denbighshire Moorland Management and Wildfire Prevention Project.
The project is a partnership between NRW, Denbighshire County Council and North Wales Fire and Rescue Service, which aims to reduce the risk of major fires in the future.
NRW has worked closely with owners whose land was affected by the wildlife to establish a moorland management regime that both benefits the habitat and builds resilience to future wildfires.
Between October and March, contractors and graziers have been busy undertaking the cutting of heather and other upland vegetation. The heather is managed on a rotation basis. Smaller areas are managed each year to ensure a varied age and density of heather while maintaining heather cover for grazing livestock. The cutting of fire breaks has also been carried out as a proactive control measure in the event of future wildfires.
The removal of unwanted scrub, such as gorse or young trees, has taken place in areas where these woody shrubs are outcompeting heather, the mountain's dominant vegetation. Without management, scrub would quickly take over leading to degradation and eventual loss of the site's protected feature.
The re-establishment of a healthy moorland will not only help bring the protected site and its biodiversity into a more favourable condition, but it will have wider-reaching benefits too, such as climate change resilience, improved landscape quality, carbon sequestration and farming and grouse moor management.
Rhys Ellis, NRW Environment Team Leader for Denbighshire, said:
"Llantysilio Mountain is very important for both people and wildlife. Rare species such as the curlew and black grouse depend on the mountain's crucial habitat for their survival, whilst it is important for local landowners as grazing land and also walkers.

"The work we have completed will see us build on the previous reseeding work completed in October 2021 that helped kickstart the establishment of ground cover on bare ground.

"Following the wildfire in 2018, we have worked closely with colleagues from the Denbighshire Moorland Management and Wildfire Prevention Project, local landowners and graziers to restore the vegetation at the site for wildlife and grazing.

"We look forward to continuing the partnership work to help see the mountain's recovery continue over the coming years."
PIC CAPTION: 360 groundacre gorse mowing with flailbot