Llyn Tegid reservoir safety works to start in November 2021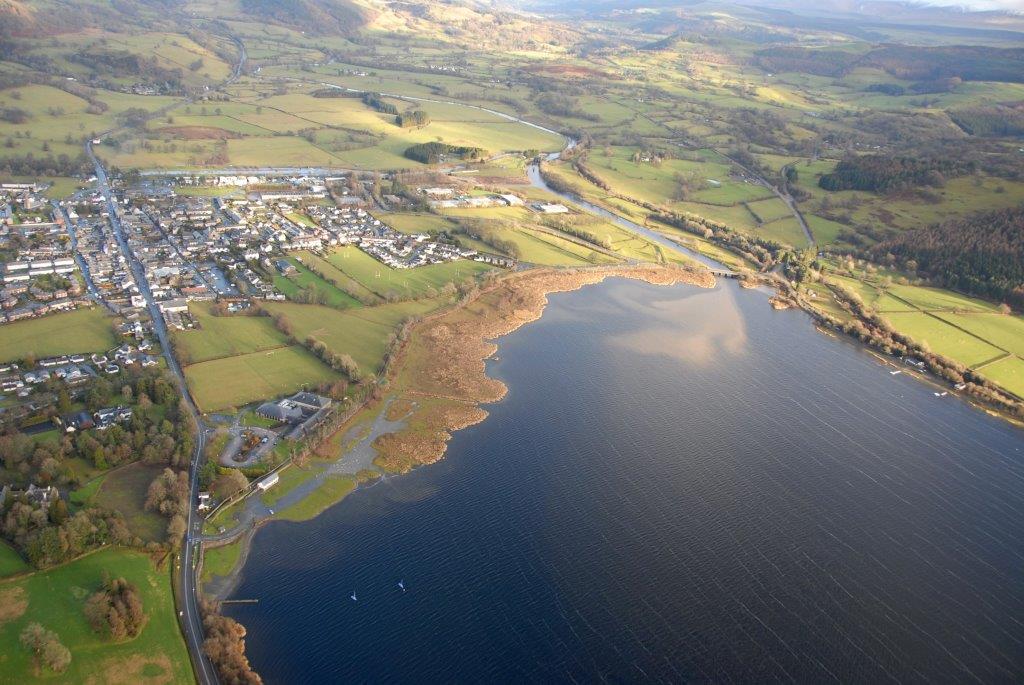 Natural Resources Wales will start major work this month to make sure Wales' largest natural lake remains safe in the long-term.
The major work is designed to make sure Llyn Tegid in Y Bala can continue to withstand extreme weather now and in the future, while also bringing other environmental and recreational enhancements to the area.
The main focus is strengthening the lake's embankments and replacing the lakeshore stone wave protection.
The strengthening work can't start until NRW has removed 300 self-seeded trees, mostly growing in and weakening the lakeshore embankment. For every tree removed, NRW will plant three trees locally.
The work, undertaken by contractors William Hughes Civil Engineering, will last until Spring 2023. Footpath closures will be necessary to keep the public safe during the work and NRW will be working with Gwynedd Council and Snowdonia National Park Authority (SNPA) to direct people to alternative routes, which will be clearly waymarked.
Sian Williams, Head of North West Wales Operations for Natural Resources Wales said: "The lake's embankments give vital protection from flooding to the town of Bala and we have a responsibility to make sure the town remains safe.
"Local people have fed into our project planning over the last few years and their input, especially about evironmental and recreation opportunities, will be implemented alongside the reservoir safety works."
There will be:
Better footpaths for people of abilities;
New seating areas;
Restored habitats including sensitive improvements to the lakeside car park and at the leisure centre café;
New areas of wildflower meadows;
Resources for local schools to use for environmental education.
Sian Williams added: "We will update the community regularly about our progress and will do our very best to keep distuption to a minimum.
"These essential works will be carried out as efficiently as possible while ensuring we keep the public safe and uphold stringent reservoir safety standards at all times."
NRW is working with Bala Lake Railway to incorporate part of their proposed extension into these works.
You can find our more on the NRW website www.naturalresources.wales/llyntegid