Interest Leads to Grants Re-Peat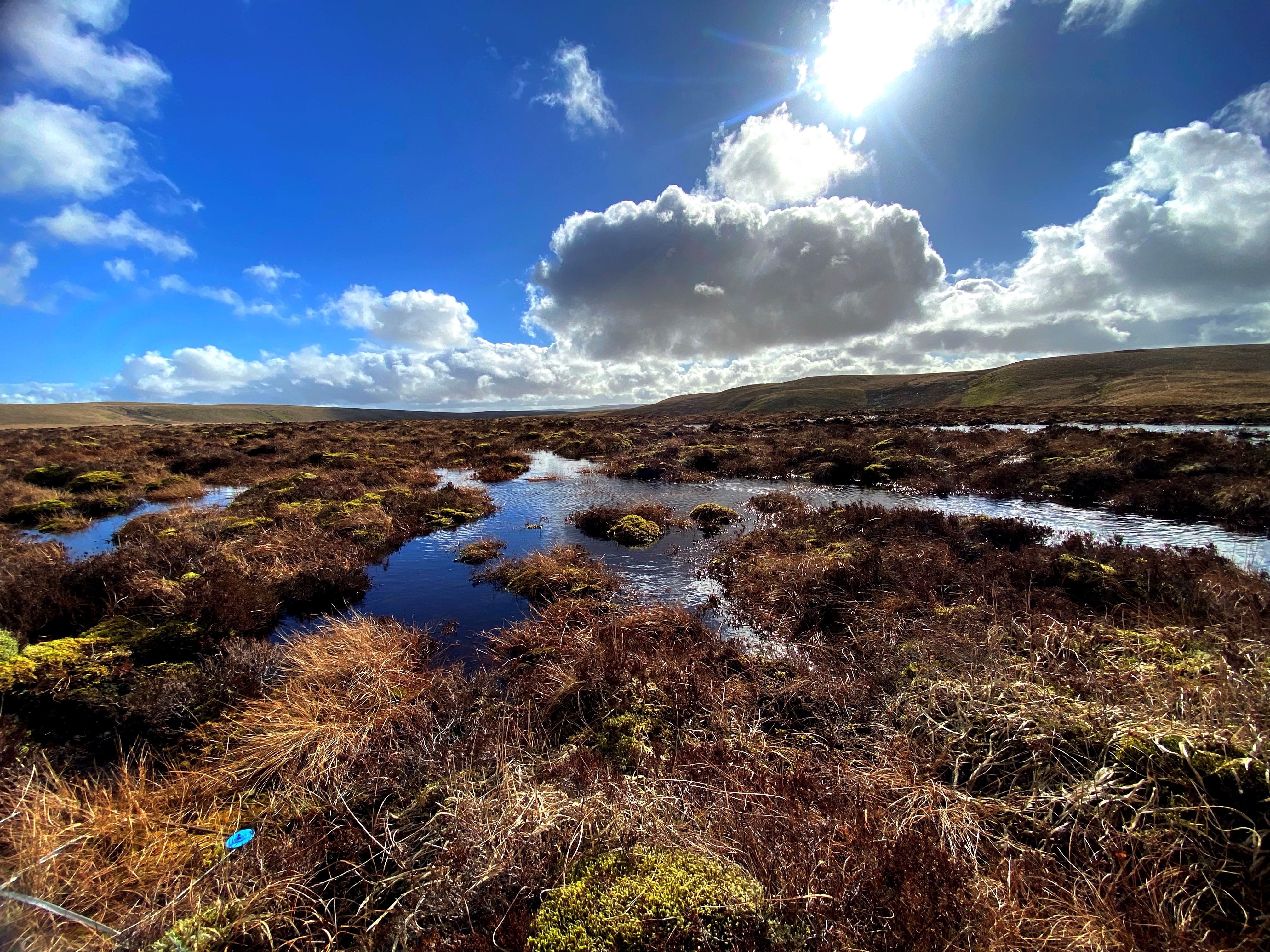 As discussions around global decarbonisation ambitions move to the top the agenda at COP27 in Egypt today (11 November), Natural Resources Wales has announced that a new window for applications for Peatland Development Grants has opened offering between £10,000 and £30,000 to prepare ground across Wales for peatland restoration.
The first round of Development Grants, launched in April 2022, proved so popular that the original fund of £100,000 was extended to £112,366 to cover the high calibre of applications.
The Development Grants were introduced in response to stakeholder requests for funding support with pre-restoration evidence, such as initial surveys and assessments, to help speed up peatland restoration action.
In this second round of competitive grants, awarded through the National Peatland Action Programme (NPAP), the total pot remains at £100,000 with the deadline for applications on 8/2/2023.
Peatland is the most valuable land resource in Wales for carbon capture, given its potential to store 30% of soil-based carbon. Yet, as the estimated 90% of Welsh peatlands in a damaged condition emit greenhouse gases, restoration is vital to address both the nature and climate emergencies.
Clare Pillman, Chief Executive of Natural Resources Wales explained:
"The success of the Development Grant offer shows the ongoing ambition of our partners to improve and evolve the growing peatland restoration activity in Wales.
"At the COP27 climate conference in Egypt today, world leaders will discuss the policies and actions needed to reduce global carbon footprints as we move towards decarbonisation.
"Given peatland restoration's relatively fast and cost-effective contribution to addressing aspects of the nature and climate emergencies, Wales's landscapes can play a key part in this ambition."
Rhoswen Leonard, Lead Specialist Advisor for NPAP added:
"This Development Grant helps new partners to take the first steps to assess their peatland before submitting an action plan to support future restoration. Given the interest and quality of applications in the first round, it's fantastic that Welsh Government has made further funding available for us to expand the opportunities with this second round.
"The Development Grant is part of a larger peatland restoration programme funded by Welsh Government to the value of over £2.5 million over the next 2 years. We have different funding options for different peatland and landowning scenarios and are always open to conversations."
Climate Change Minister, Julie James MS said:
"Peatlands is our greatest terrestrial carbon sink but left degraded, accelerates climate change. That's why we announced this year we'll be tripling our peatland restoration targets and I'm now encouraging anyone with peat on their land to consider applying for funding, so we can give our bogs a helping hand in protecting us against the climate emergency."
Access to the Development Grants application process is through the National Peatland Action Programme webpage. Free webinars in Welsh and English will also be held 30/11/2022 to guide potential applicants through the process.
Funded by Welsh Government and managed by Natural Resources Wales, the four successful Peatland Development projects offered funding in the first round aimed to use the funds to become 'shovel-ready' for peatland restoration by April 2023. The first round proposed projects reflect a range of possible applications for the Development Grant such as preparing to re-establish sphagnum moss and gathering data on sites including GIS data on depth and artificial drainage for future planned action. One of the recipients, Rhondda Cynon Taf, plans to use its £22,366 funding to support the community by coordinating all the necessary inputs to action a Cwmparc Peatlands Restoration Plan.
NPAP is tasked by Welsh Government to lead with a cohesive approach to Wales Peatland Action through funding, standardised monitoring and reporting, and stakeholder liaison to share good practice. Peatland restoration contributes to the national efforts to address the climate and nature emergencies.