Have your say on improving our water environment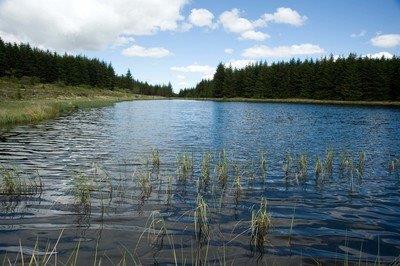 A consultation into how the water environment in the Dee and Western Wales river basin districts can be protected and restored in the future has been launched by Natural Resources Wales (NRW).
The updated Severn river basin management plan will be published by the Environment Agency.
The current river basin management plans were published in 2015. They are reviewed and updated every six years.
Updated draft river basin management plans for the Western Wales and Dee river basin districts have been produced by NRW working in partnership with a wide range of public, private and voluntary organisations, including water companies, local authorities, eNGOs, business and industry.  
The plans set out how organisations, stakeholders and communities will work together to improve the water environment and will:
describe the pressures facing the water environment for the river basin district;
set objectives for rivers, lakes, estuaries, coastal and ground waters from 2021 to 2027;
outline proposed actions needed to improve the water environment and the benefits that could be achieved.
Rhian Thomas, Integrated Water Planning Team Leader for NRW, explained:
"We have a fantastic environment in Wales, which we all use and enjoy in different ways. 
"We need to find a better balance that meets the needs of nature and people, especially when considering future changes due to potential effects of climate change."
The consultation is open until 22 June 2021 and asks everyone to consider the issues impacting upon the water environment in the Western Wales and the Dee river basin districts and the actions needed to protect and restore the water environment
Rhian added:
"This is the final public consultation on the draft plans and will be an important driver in protecting our environment.
"This work requires co-operation between all sectors of society, and we need your help to shape, develop and update the river basin plans, so please give us your early views by responding to the consultation."
The consultation documents can be found on the Natural Resources Wales consultation hub.