First step in developing flood scheme for Knighton underway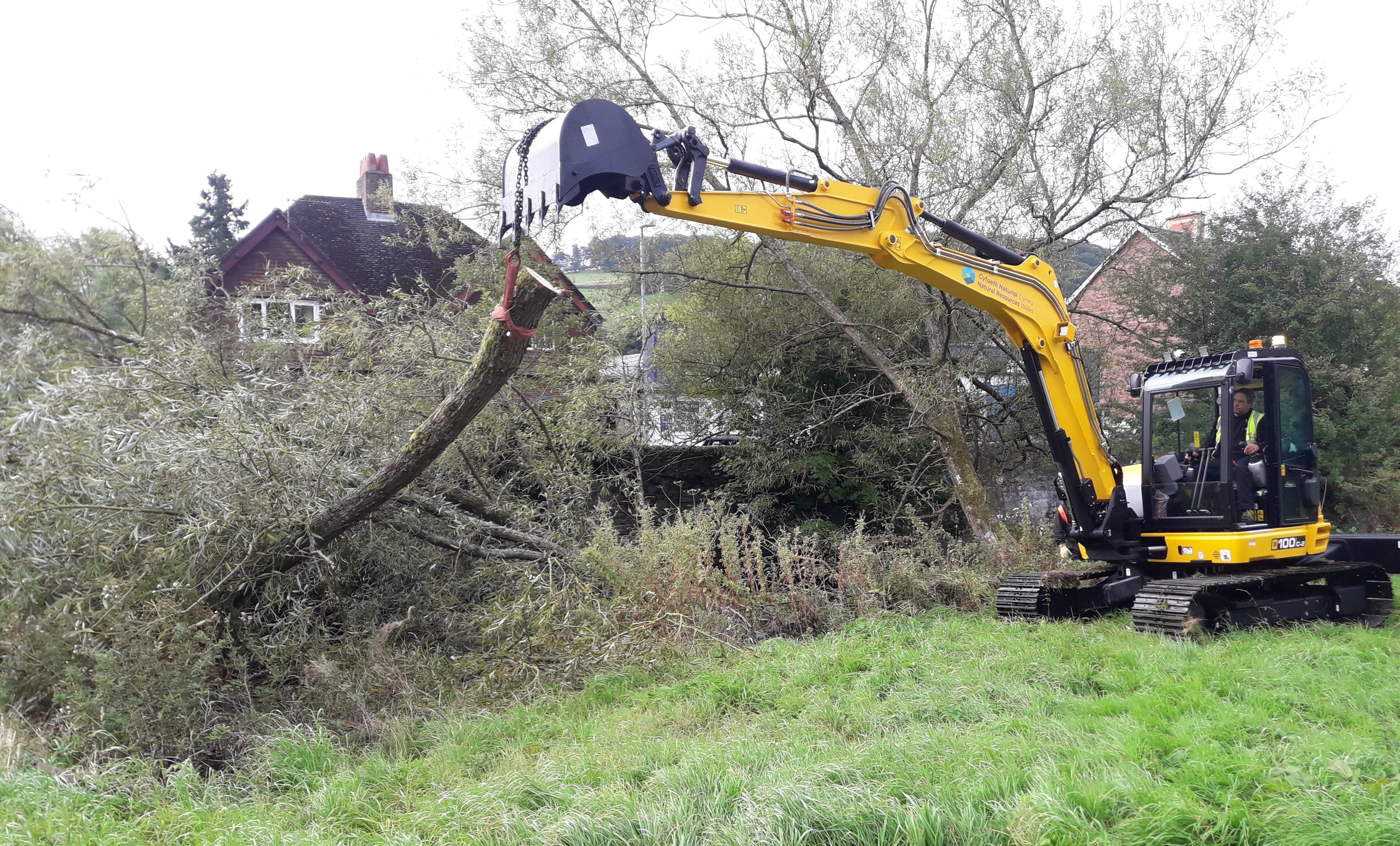 A team from Natural Resources Wales (NRW) has started work to remove trees and debris blockages in the River Teme near Knighton in what is the first step in reducing the impact of flooding for the town and surrounding community.
Removing the blockages will help water to flow more freely in the river and will help reduce the short-term chances of flooding.
February 2020 entered the Met Office record books as the wettest February on record as successive bands of heavy rain and Storms Ciara, Dennis and Jorge impacted all parts of the country, leading to the most significant series of flooding incidents to hit Wales since the 1970s.
Many homes and businesses were flooded in Knighton, on the River Teme earlier in the year as very high levels of rainfall hit the area.
Keith Ivens, Operations Manager for Flood Risk & Water Management said:
"The exceptional storms we experienced earlier this year had a significant impact on many people in Knighton and the surrounding community and our thoughts are with those still feeling the effects today. We are carrying out a flood study to try and capture what happened during this event and to consider what options could reduce the impact of this happening again.
"As we head into the autumn-winter seasons, we are on site removing trees and debris which block the river and increase the chance of damaging flooding. This is a challenging job as it can often involve the removal of large and mature trees which fell into the river. We are keeping the community informed of the work that is ongoing and will continue to do so as the work progresses.
"We will continue to monitor and maintain this stretch of river to improve water flow in the meantime, but a future specific flood risk maintenance programme will form part of the longer-term study into reducing future flood risk."
Once the model and evidence gathering is complete, NRW officers will look at possible options of reducing flood risk.