Environmental groups benefit after pollution incident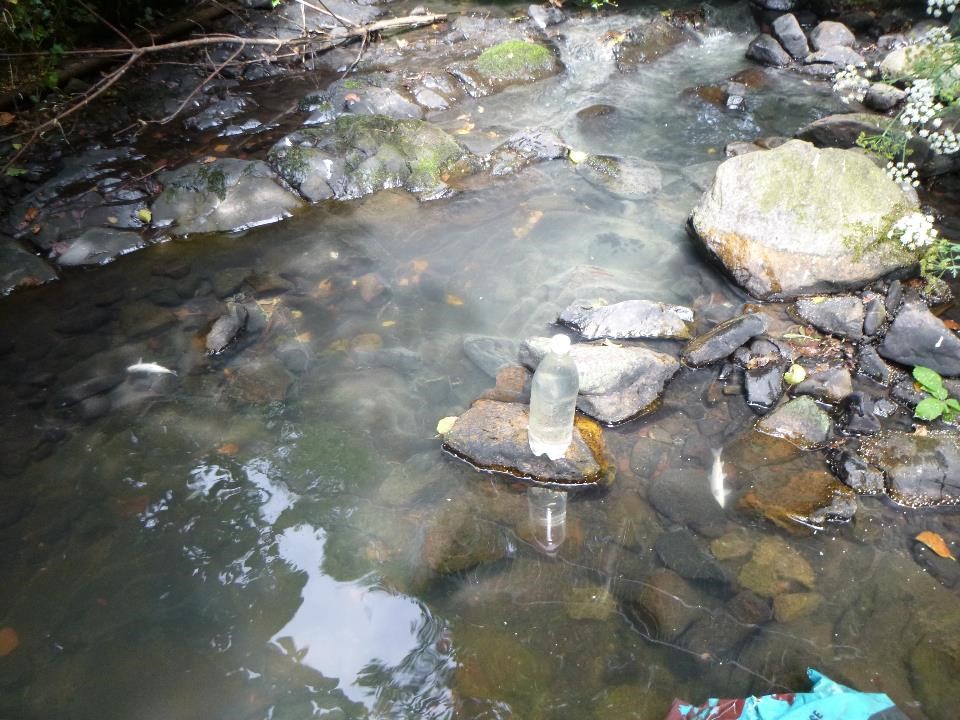 Wildlife and environmental groups are to benefit from a collaborative approach taken by Natural Resources Wales (NRW) and Castell Howell Foods following a pollution incident caused by a malfunction at a pumping station in Carmarthenshire.
Projects carried out by the National Botanic Garden of Wales, Llyn Llech Owain SSSI Peatlands partnership, the West Wales Rivers Trust, and Wales Federation of Young Farmers Clubs are to benefit from money paid by Castell Howell Foods Ltd, and facilitated by NRW.
The company paid the money as part of reparations for a pollution incident in July 2019. Following an investigation, and in light of Castell Howell's rapid response, remediation work, and remorse, NRW identified the incident as suitable for a Civil Sanction - namely an enforcement undertaking.
The incident saw overflow effluent enter the Afon Gwili near Crosshands, caused by a mechanical failure at a sewage pumping station adopted by Castell Howell upon the purchase of adjacent land. The incident, which resulted in the death of fish native to the river was exacerbated by low river flow caused by the hot, dry weather.
When contacted by NRW at the time of the incident, Castell Howell confirmed they had unknowingly discharged effluent via the overflow pipe due to telemetry equipment failure at the pumping station. The company took immediate action by switching to manual pumps and subsequently blocked off the existing permitted emergency overflow.
The following month (August 2019), the company installed a new telemetry system and pump. Daily inspections and an improved maintenance schedule were implemented, and a full drainage CCTV survey was undertaken.
Jane Chapman, Legal Services Manager for NRW, said:
"Our role is to ensure businesses can operate without harming people and the environment. This may involve prosecution, but in certain cases it can be in the public interest to look at options other than a court case.
"The company has spent a considerable amount of time reflecting on this incident, and clearly take the impacts and consequences very seriously.
"The community will benefit from the enforcement undertaking through monetary and volunteer support for local projects financed by the company.
"This approach is an example of NRW fulfilling its key role for the greater good of the wider community."
Edward Morgan, Group CSR and Training Manager for Castell Howell, said:
"As a company that takes environmental matters and our location in the countryside very seriously, the Afon Gwili incident shocked and concerned us.
"We therefore welcome NRW's view that our immediate remedial action and the swift installation of new equipment and protocols makes the incident suitable for an enforcement undertaking.
"We are also very pleased that money paid as part of that undertaking is to go to organisations and projects working to protect and enhance wildlife and the Welsh countryside."
Please report any pollution incidents to NRW's Incident Communication Centre by calling 0300 065 3000, emailing ICC@cyfoethnaturiolcymru.gov.uk or by clicking 'report an incident' on the home page of the NRW website.