Courts fine a Llwynhendy man for illegal cockling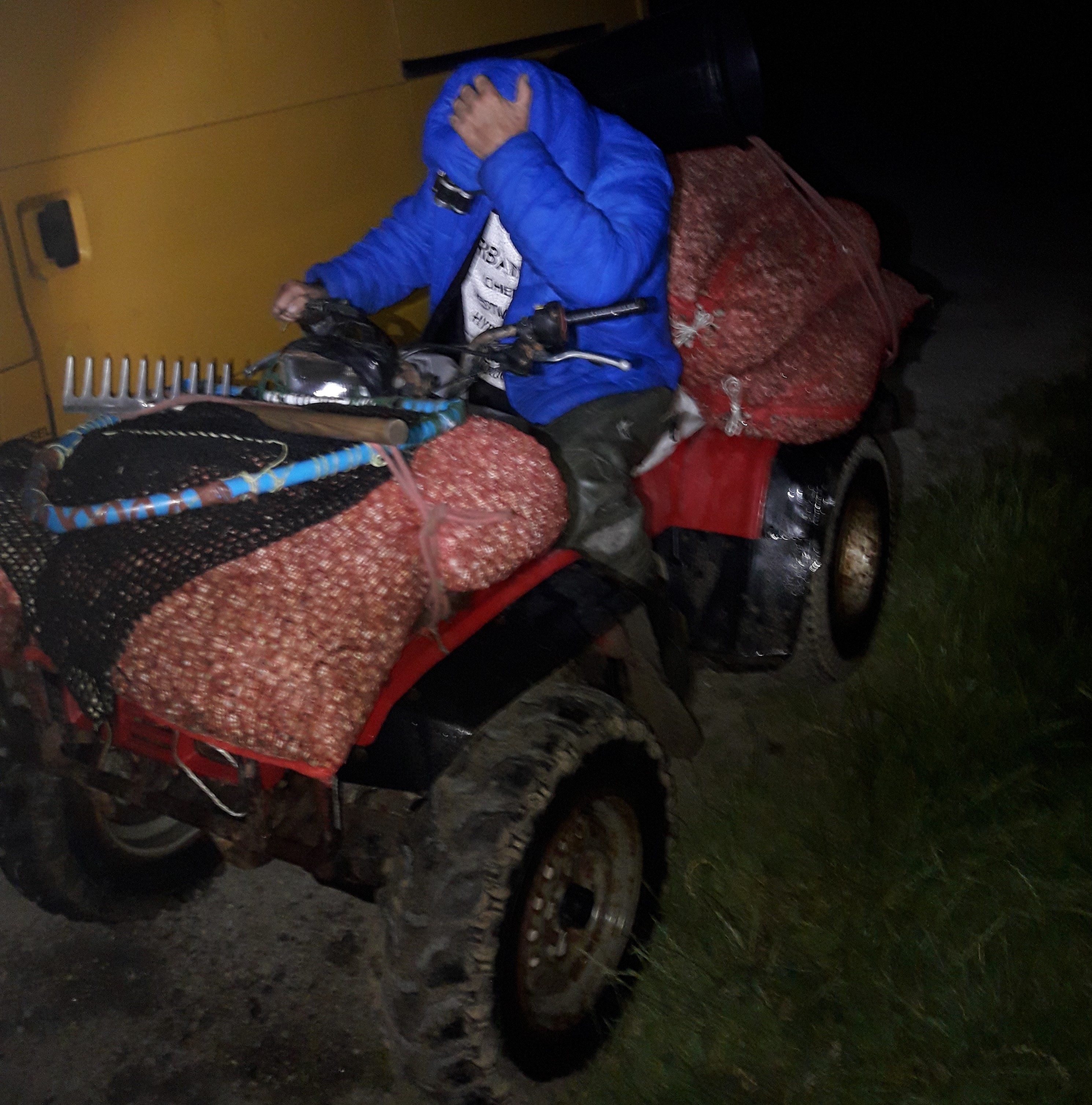 A man from Llwynhendy in Llanelli has been fined £1,032 for illegal cockling at Burry Inlet Cockle Fishery.
Terry Royston Butchers, aged 64, was summoned to appear at Llanelli Magistrates' Courts on Friday, 31 January, 2020.
He admitted taking live cockles from the licensed area twice and failing to comply with instructions from an enforcement officer.
He was fined £240 and ordered to pay Natural Resources Wales' (NRW) legal costs totalling £760, plus £32 court costs.
During a night time patrol on 29 June, 2019, he was found attempting to get sacks of cockles from his quad bike onto his Transit van.
He gave false details and tried to escape several times. NRW officers stopped him and then positively identified him with assistance from Dyfed-Powys Police .
His cockle gathering equipment was seized and he was ordered to place all live cockles back on the cockle beds.
Andrea Winterton, Marine Services Manager of Natural Resources Wales, said:
"Our enforcement officers work hard, often in difficult circumstances, to tackle illegal cockling. It is an essential part of our careful management of the cockle beds.
Illegal cockling not only damages people's livelihoods, it can seriously damage cockle habitat and the sustainability of the cockle population."
Natural Resources Wales manages the cockling industry at Burry Inlet to maintain the delicate balance between the needs of the local economy and the area's protected wildlife.
Licensing the area puts measures in place to protect the habitat. Dealing with persistent illegal cockling, helps to prevent the cockle beds from having to close.
There are currently 36 licensed cocklers who can fish sustainably at Burry Inlet. There are 61 people on a waiting list.
Andrea Winterton added:
"The Burry Inlet Fishery is important to our local heritage. If we look after our environment, the economy, society and wildlife can all benefit.
"I would encourage people to report concerns about illegal shell fishing or other fishing practices to the confidential NRW incident hotline on 0300 065 3000."
Anyone wanting to gather cockles within the Burry Inlet Fishery must have a valid licence. 
The only exception is an area between Llanrhidian Pill in the South and Llanelli Dock in the North, where people can gather a maximum of 8kg a day without a licence for personal consumption. 
Find out more about the Burry Inlet Cockle Fishery. 
To report concerns around illegal cockling, call the NRW incident line on 0300 065 3000, available 24 hours a day.