Company fined for polluting the River Cynon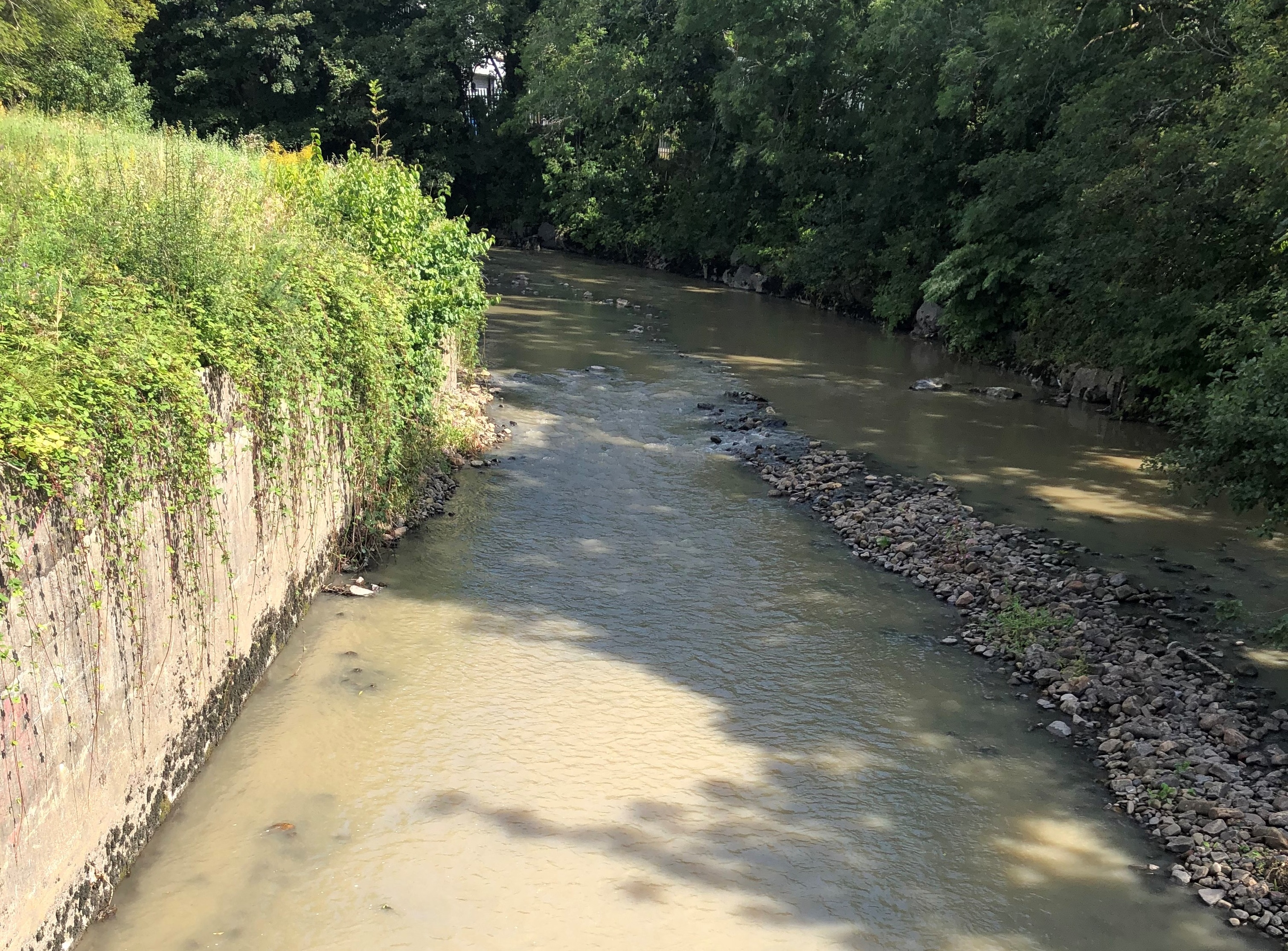 Natural Resources Wales (NRW) has successfully prosecuted Tower Regeneration Limited, the company in charge of the remediation and reclamation of a former deep coal mine near Hirwaun, for repeated pollution of the River Cynon.
The company, set up as a joint venture partnership between Tower Colliery Ltd and Hargreaves Services plc, pleaded guilty at Merthyr Tydfil Magistrates Court on 21 July 2021 to 13 charges spanning a two-year period and was fined almost £30,000.
The charges related to breaches of the company's environmental permit by discharging silt laden surface water into a tributary of the River Cynon, above the allowed levels of suspended solids.
During the two-year period from 6 February 2019 to 15 February 2021, NRW officers responded to several reports of discolouration in the River Cynon and its tributaries, with visible discolouration seen as far downstream as the River Taff at Radyr.
NRW officers investigated the permitted discharge point at the Tower Colliery site, took water samples and found the amount of silt in the water was over the permitted level on 13 occasions, with a peak of almost 100 times the limit.
Although NRW issued statutory notices to Tower Regeneration Limited to make the necessary changes to the surface water infrastructure to manage the runoff from the site, the measures were slow to be put in place and the pollution incidents continued.
Michael Evans, Head of Operations South Wales Central for Natural Resources Wales, said:
"Protecting our rivers from pollution is one of our top priorities. Where we find companies are not complying with their permit conditions and whose actions are polluting Wales' rivers, damaging the environment and harming local wildlife, we will not hesitate to take enforcement action.
"Despite our efforts to ensure that Tower Regeneration Limited complied with the conditions of its permit by making the necessary improvements at the site to stop the pollution, the company continued to discharge silt laden surface water. This impacted on the water quality and amenity value of the River Cynon and its tributaries.
"The outcome of this case, along with the previous successful prosecution of the company's offences for non-permitted activities, clearly demonstrates that anyone polluting Wales' rivers will be pursued through the courts if necessary and could face large fines due to their actions."
Tower Regeneration Limited was fined £29,990 as well as being ordered to cover NRW's costs of £26,791.
In May 2021, Tower Regeneration Limited were also found guilty at Merthyr Tydfil Magistrates' Court of offences relating to the non-permitted discharges from the Tower Colliery site into a tributary of the River Cynon.
The company was fined £8,000 and ordered to pay NRW costs of £12,849 and a victim surcharge of £170.