Clean-up operation underway as hundreds of pre-formed plastic bottles escapes into river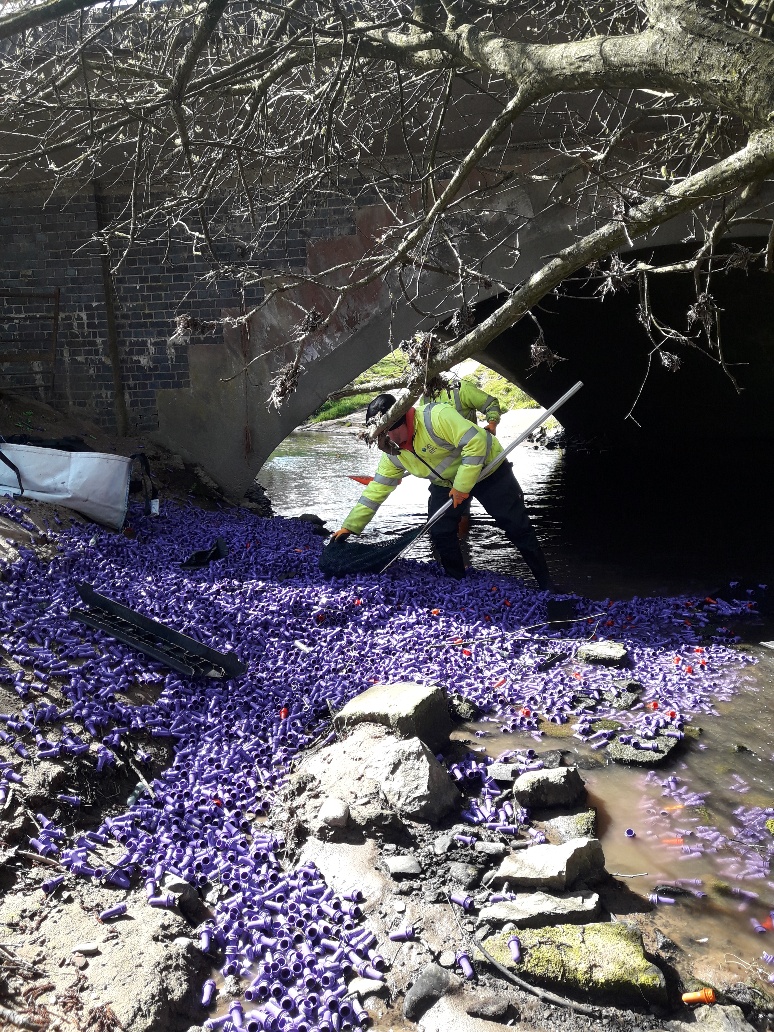 Officers from Natural Resources Wales (NRW) have been lending their support to a clean up operation at the Emral brook near Bangor on Dee following a road traffic incident over the bank holiday weekend.
A lorry overturned along the A525 on Monday 5 April which led to a diesel leak and the loss of the vehicle's cargo of pre-formed plastic bottles.
The emergency services were called to the incident and NRW attended the scene to manage the impact of the incident on the environment.
Ann Weedy, Operations Manager at Natural Resources Wales said:
"Protecting Wales' environment and wildlife is a huge part of the work we do and our main aim at the moment is to contain the plastic and fuel within the brook.
"Observations to date suggest that the environmental impacts are minimal, with visual impacts also significantly reduced following NRW operative's quick response.
"Booms have been deployed downstream to recover any remaining fuel and operatives have been on site to contain and recover the spill. 
"This clean-up operation has been successful in reducing any further impacts in the area and we will continue to monitor the situation to ensure that the brook is clear of any contamination following this incident."
We are asking people to contact Natural Resources Wales' incident hotline by calling 0300 065 3000, which is open 24 hours day, seven days a week if they become aware of any pollution.