Bwlch Nant yr Arian visitor Centre earns NRW a second Green Flag Award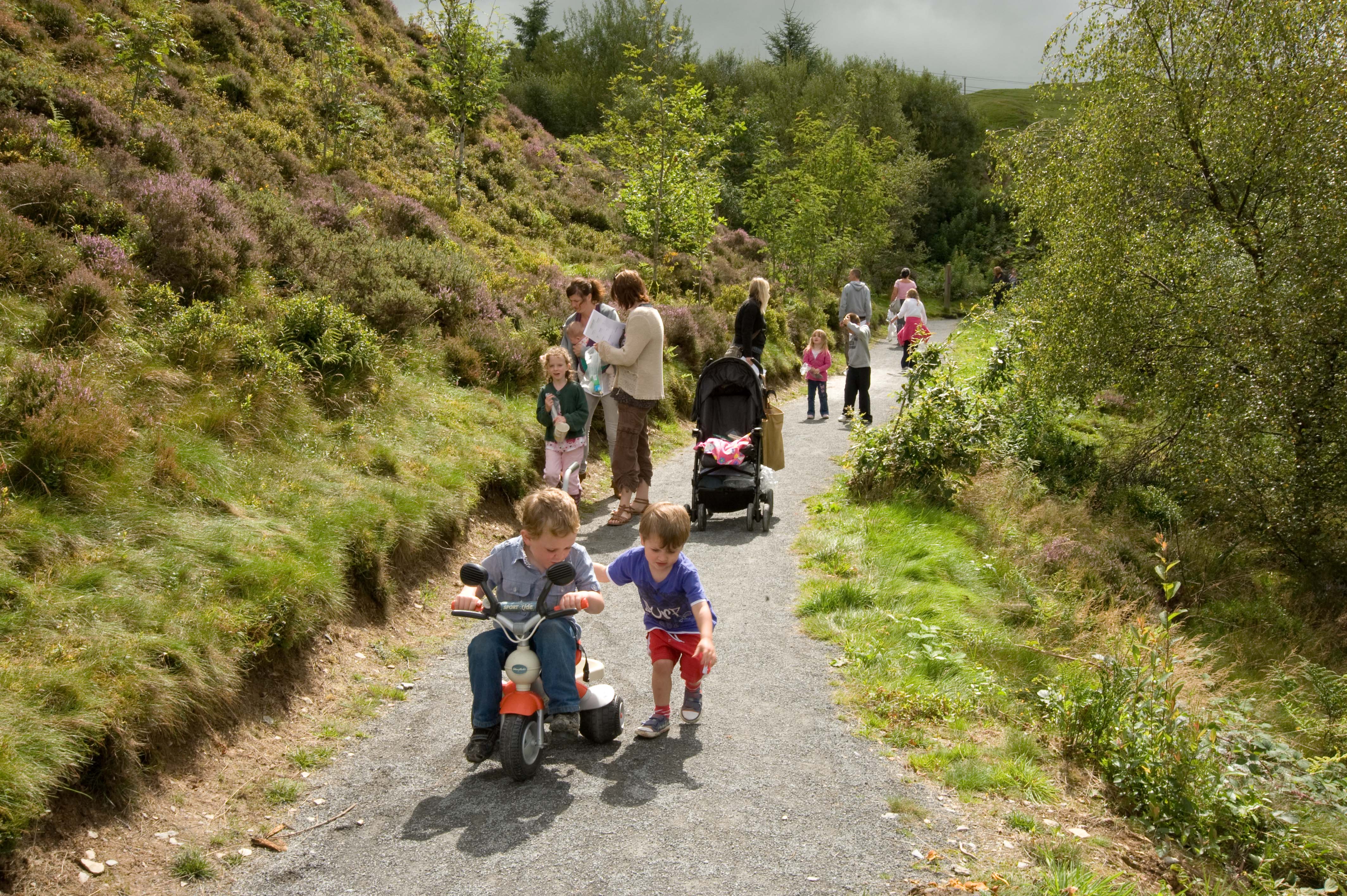 The Bwlch Nant yr Arian Visitor Centre - near Aberystwyth in Mid Wales – has been awarded the prestigious Green Flag Award.
The award - delivered in Wales by Keep Wales Tidy - is a sign that a park or green space boasts the highest possible environmental standards, is beautifully maintained and has excellent visitor facilities.
The centre is the second Natural Resources Wales (NRW) run site to receive the award. NRW's Garwnant Visitor Centre near Merthyr Tydfil was awarded the Green Flag in 2016.
Natural Resources Wales' Head of Place for Mid Wales, Gavin Bown said: "We are very proud that the Bwlch Nant yr Arian Visitor Centre has earned this coveted award. The standards required to be awarded the Green Flag are very high, and we are delighted to have met them.
"Bwlch Nant yr Arian provides an important and valuable green place to explore and enjoy for local people and for visitors."
"This award is a reflection of the hard work and dedication of our staff to make sure that visitors have a day to remember, are happy to share their experiences with others and want to return in the future."
Lucy Prisk, Green Flag Coordinator at Keep Wales Tidy said: "The pandemic showed us just how important high-quality parks and green spaces are to our communities. With more visitors than ever enjoying our green spaces, I'd like to congratulate the hard work of staff at Bwlch Nant yr Arian and Garwnant visitor centres for achieving and maintaining excellent standards at these sites."
Well-known for its long-established tradition of daily feeding of red kites and for its mountain biking trails, the centre was also awarded TripAdvisor's Travellers' Choice Award in 2021.
The Green Flag Award programme is delivered in Wales by environmental charity Keep Wales Tidy, with support from Welsh Government. Independent green space experts volunteered their time in early autumn to judge applicant sites against eight strict criteria, including biodiversity, cleanliness, environmental management and community involvement.