You'll love our new data portal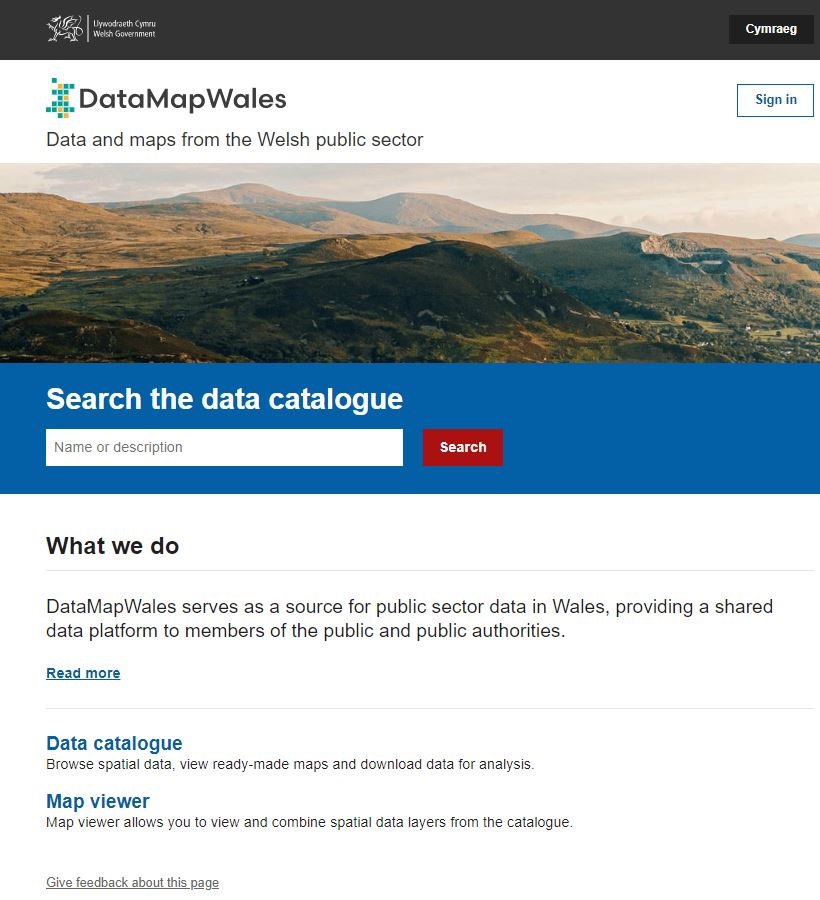 February maybe the time for romance but it's not all about hearts and flowers and St Valentine has to share the spotlight with Love Data Week.
Love Data Week is an international celebration of data, taking place every year during the week of Valentine's Day. Universities, non-profit organisations, government agencies, corporations and individuals are encouraged to host and participate in data-related events and activities. 
Here at Natural Resources Wales, we are taking the opportunity to remind everyone who uses our Geospatial data that we have a new delivery portal - DataMapWales , which has replaced the Lle Geospatial portal.
DataMapWales provides geographic information and associated services and presents geographic information and tools with a focus on Wales.
You can access the DataMapWales here https://datamap.gov.wales/
NRW has been working with Welsh Government, who developed DataMapWales, to migrate our data to the new portal to improve the customer experience for our users, including:
NRW geospatial data is available in a single location alongside other sources of public data.
Our data is better organised and easier to find and is accessible in multiple formats. It also ensures we are compliant with the latest legislation.
Utilising the latest modern technology makes DataMapWales more intuitive for customers and offers a more reliable performance.
Customers can view and try out the data on the DataMapWales portal, before deciding whether to download a copy.
NRW data is clearly signposted so customers know where to direct enquiries.
Data is free of charge.
Our data can be re-used under Open Government Licence (OGL)so customers can copy, redistribute and publish the information. The data can be used commercially or non-commercially by combining with other products or applications,
NRW is also releasing several datasets to coincide with the official switch to DataMapWales including more ecological data, and more data about our forestry estate, drainage districts and water resources.
We believe the switch to the DataMapWales portal will greatly enhance how NRW's Open Data is accessed and used and we would welcome feedback from users on how they have used our data to benefit the people and environment of Wales by incorporating in their own tools or work.
If you have any comments or questions, you can contact us here  opendata@cyfoethnaturiolcymru.gov.uk