Get out and about on World Wetlands Day on Sunday 2 February 2020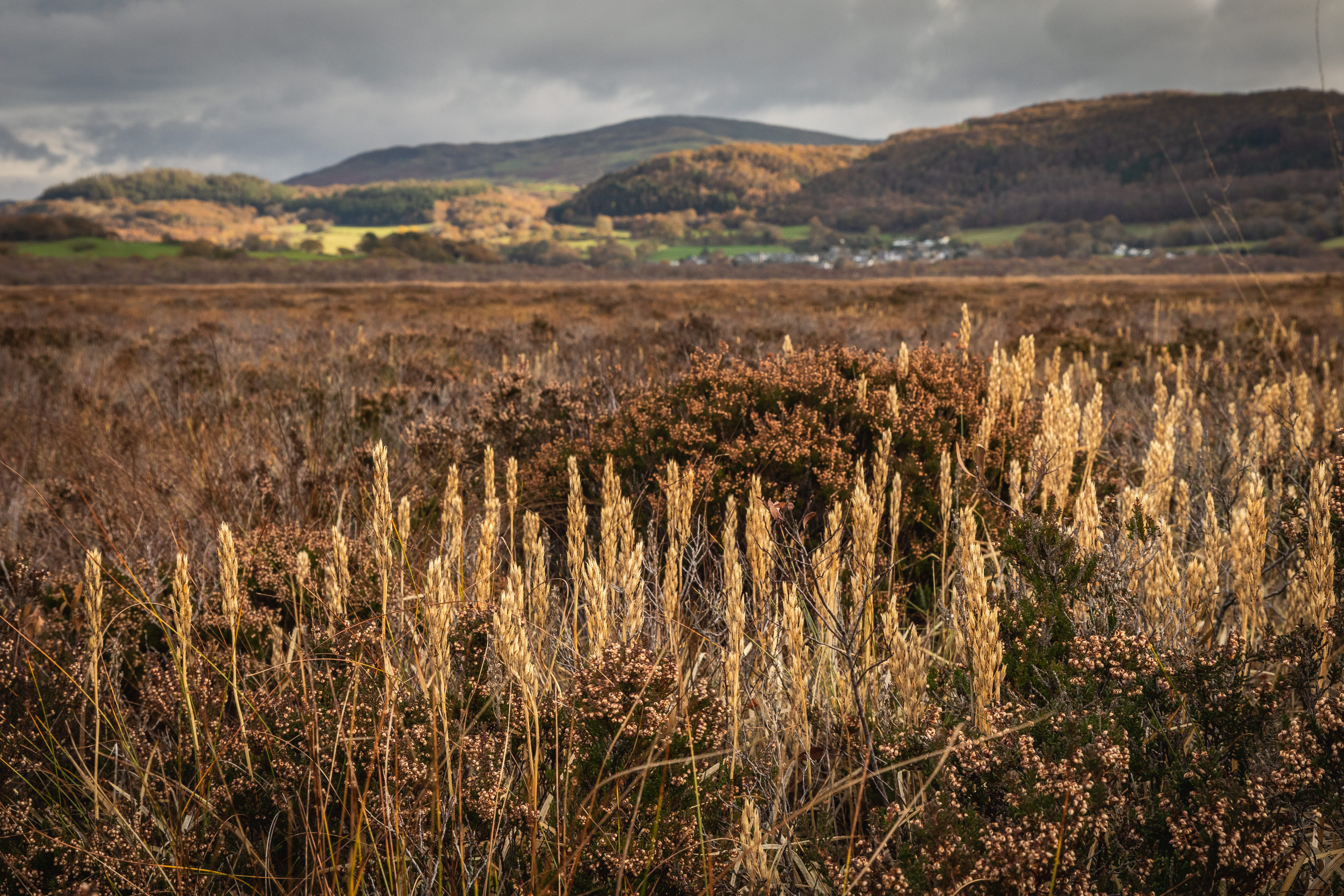 Celebrate World Wetlands Day with us this year by visiting your local wetlands.
World Wetlands Day falls on the 2 February each year and is aimed at raising global awareness of the vital importance of wetlands for people and our planet. 
On 2 February 1971 the Convention on Wetlands was adopted in the Iranian city of Ramsar. Today the world's most important wetlands are designated Ramsar sites.
Why wetlands are so important
Wetlands are not only home to rare wildlife, they also provide many of the things people depend on, like clean water, flood protection, carbon storage from the atmosphere.
Wetlands have a key role to play in the battle against climate change. Managing them is vital because, in peak condition, they can capture and store massive amounts of carbon that would otherwise be released into rivers and the atmosphere.
Wetlands in Wales
Wales is home to many types of wetlands, including: fens, raised bogs, grazing marshes, swamps, marshy grasslands and, of course, lakes, ponds and rivers
We manage many of Wales' wetlands and several of these wetland sites are Ramsar sites and National Nature Reserves .
We manage 58 of Wales's National Nature Reserves, either entirely or in partnership. We also work closely with thousands of landowners and other organisations to restore and maintain many of our nation's wetlands.
Enjoy visiting your local wetland
Our wetland National Nature Reserves are great places to visit and enjoy, with an array of wildlife and some have easy access along boardwalks, although check the website before going just in case.
Here are some sites that might be near to you:
South Wales: Newport Wetlands
During winter, Newport Wetlands bustles with a variety of birds visiting from a colder climate. Coots, egrets and herons are common sights on the reserve's reedbeds. The rare golden-eye duck, short-eared owl and merlin are also visitors.
There is a three-kilometre network of paths around the reedbeds which are easy to walk and suitable for wheelchair users and pushchairs. Dogs are only permitted on the footpath that runs along the outside of the reedbeds. There is a designated cycle path.
Newport Wetlands Reserve including the RSPB Environmental Education and Visitor Centre is open every day over the winter from 9:00 am-5:00 pm.
The reserve is owned and managed by Natural Resources Wales who work in partnership with the RSPB Cymru and Newport City Council for the benefit of wildlife and people.
Crymlyn Bog and Pant y Sais - RAMSAR site since 8 June 1993
When you drive into Swansea along busy Fabian Way, you are completely unaware of the natural wonder that hides just beyond the road.
With a car park provided and a marked route that's open to the public all year round, its close vicinity to the city means that local people can be immersed in wildlife in no time at all.
Keep an eye out for the largest native spider in Britain – the Fen raft spider, usually perched on a leaf or plant ready to pounce on passing prey – it is only found in three sites across the UK. The wide variety of birds and invertebrates are easier to spot.
Mid Wales: Cors Caron - RAMSAR site since 28 September 1992
Covering a huge area of over 800 hectares and 6 km in length Cors Caron is home to a wide range of wildlife and plants. The reserve boasts three raised bogs - areas of deep peat that have built up over the last 12,000 years – and these, in turn, are surrounded by a complex and unique mix of habitats.
With a high-quality bird hide it is one of the best places to enjoy birds at their winter-feeding site. The site attracts 20,000 visitors a year.
With boardwalks (3.5 km) - accessible for wheelchair users, surfaced paths (6 km) and a riverside walk (7.5 km) there's an adventure for everyone to enjoy. The abundance of insects provides a valuable source of food for birds and mammals.
Otters, water voles, water shrews and polecats can be found on the reserve.
North Wales: Anglesey Llyn and Fens - RAMSAR site since 2 February 1998
The Anglesey and Llŷn Fens Project is one of the largest and most ambitious of its kind in Europe and is funded by the EU LIFE project. It consists of 11 Sites of Special Scientific Interest (SSSI), four of which are also National Nature Reserves – Cors Bodeilio, Cors Erddreiniog, Cors Geirch and Cors Goch.
The Anglesey and Llyn Fens LIFE Project has combined big wetland restoration projects (approximately 1,850 acres - the size of 1,000 football pitches) with improving flood retention, water quality improvement and making more land available for grazing.
To visit a wetland near you, please go to the Things to do website