World Curlew Day 2023: Fighting to save curlew as a breeding species in Wales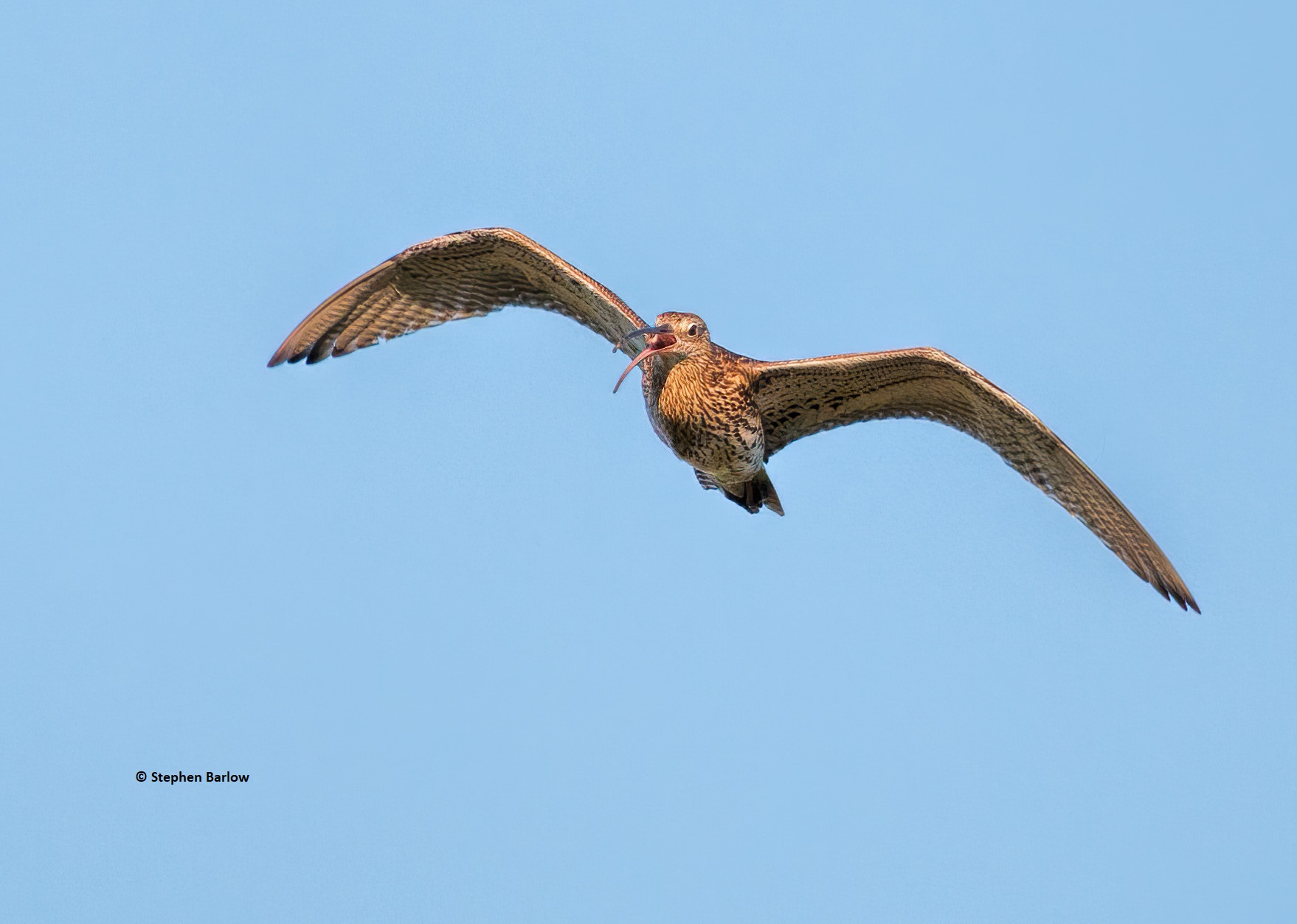 On 21 April the spotlight will once again shine on the curlew as we come together to raise awareness of the plight of the breeding curlew population and encourage activities that conserve and help them thrive.
Curlew is one of our most cherished, yet threatened bird species in Wales. Their distinguishing cur-lee calls was once a common theme along our coasts and across our farmed landscapes, in both the lowlands and uplands.
Curlews are an engraved part of our heritage - an iconic species referenced frequently throughout Welsh history, theology, literature, arts and other literal heritage. The evocative curlew call in particular is loved and referred to by many as the 'herald of spring'. To many residents of our rural communities, the plaintive song of the curlew denotes wilderness, mystery and now, sadly due its absence – tragedy.
However, the sound of breeding curlew during spring and early summer is perilously close to disappearing. What we once took for granted has since been taken from us with a rapid decline by more than 60% in the last 20 years.
Work is ongoing across Wales to arrest this sad decline and help save the curlew as a breeding species in Wales. Organisations across the country have joined forces to form a strengthened defence to both protect and help turn the tide on this iconic bird's waning existence.
How did the curlew reach this point?
Widespread changes to our countryside have seen curlew numbers decline dramatically over the last 40 years.
The curlew uses relatively large areas within both our upland and lowland landscapes to breed and feed during the spring and summer. Changes to modern farming practices, leading to earlier cutting dates for hay and silage, mean that the curlew have less time to allow chicks to fledge. High predation rates of eggs and chicks is also reducing breeding success and driving population declines.
UK studies have shown that low productivity of curlew chicks is leading to the decline in breeding curlew throughout Wales.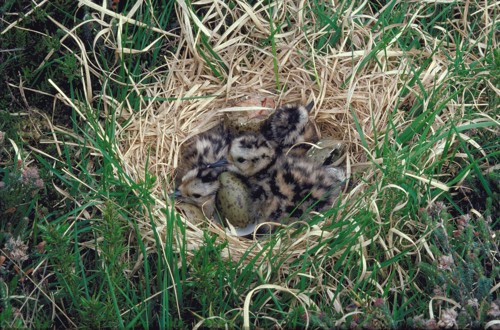 In Wales, the British Trust for Ornithology (BTO) estimate that the population is declining at a rate of 6% per year, with many breeding sites falling silent and populations now on the verge of local extinction.
Wales and the rest of the UK also supports some 120,000 wintering curlew, numbers of which have declined over the last 25 years.
As a result of Europe-wide population declines, curlew is listed as vulnerable to extinction in Europe and is considered near threatened globally.
What are we doing to help the curlew?
Effective conservation relies on good evidence to inform decision-making at all stages of species recovery, from identifying reasons for decline, through devising and deploying solutions, to assessing the effectiveness of the population response.
Prioritisation is essential, so that limited resources are targeted and have the greatest conservation impact. On this basis, we have adopted a targeted approach, working in nominated Important Curlew Areas (ICAs), whilst also looking for opportunities to connect ICAs with curlew friendly habitats and land management practices.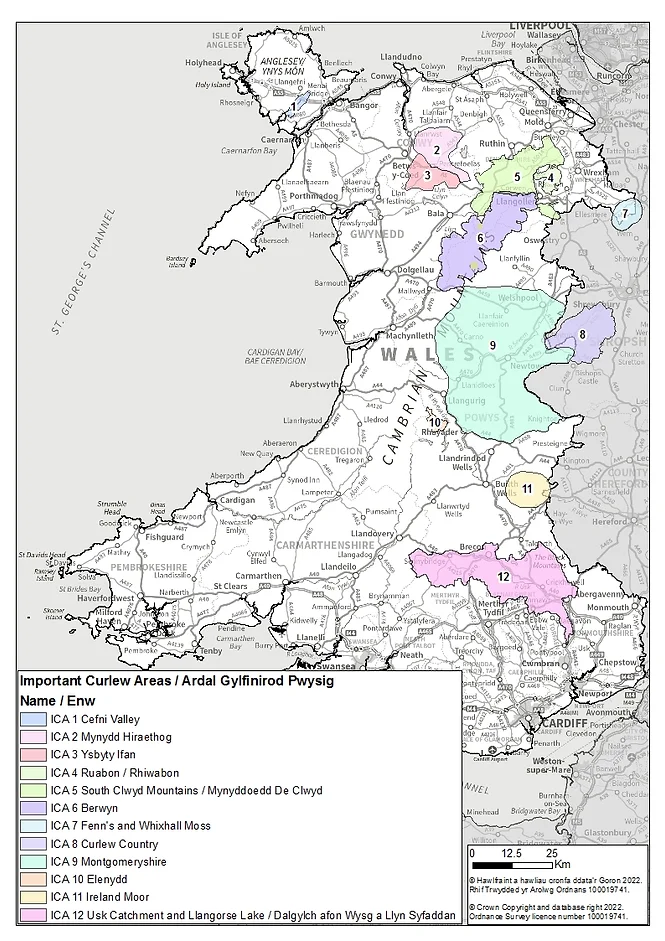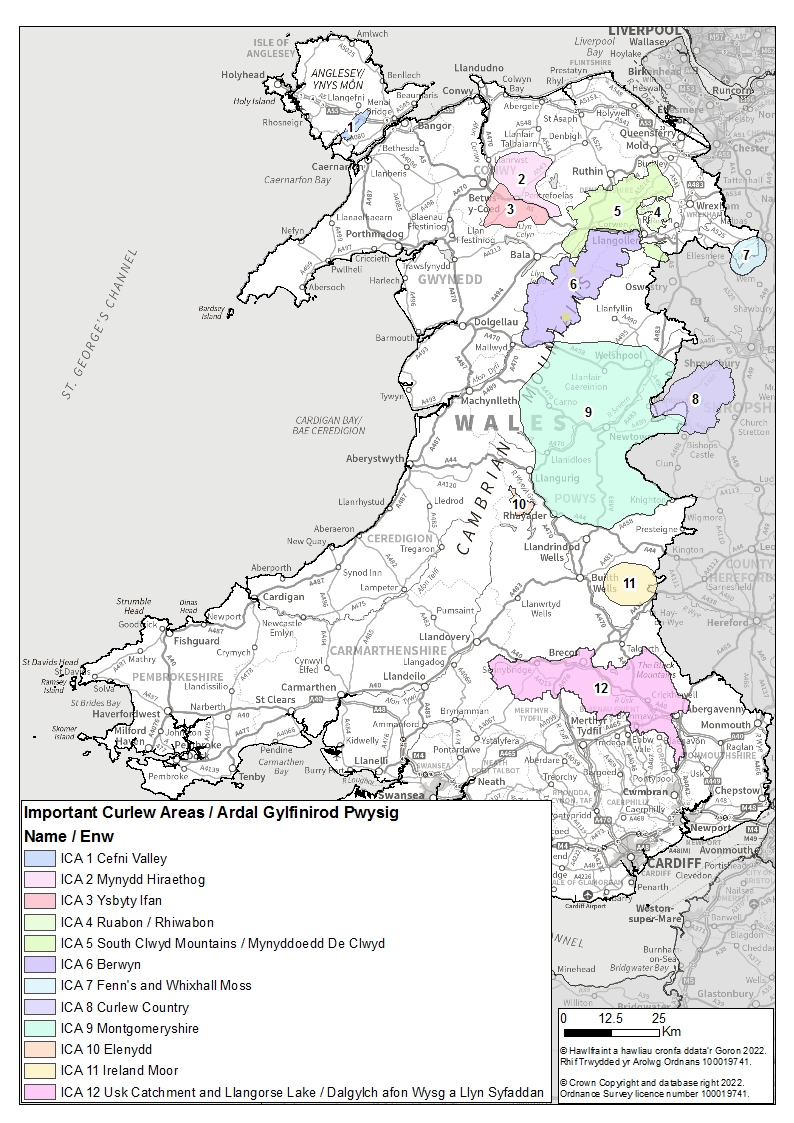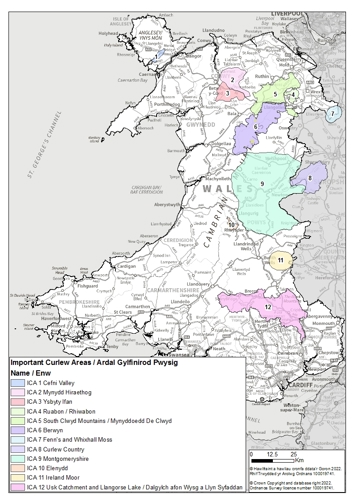 We are working with partner organisations in the Gylfinir Cymru partnership group to raise awareness of the plight of breeding curlew by helping to deliver favourable management of breeding sites throughout Wales. Gylfinir Cymru is a joint working group between organisations that represent sectors of government, conservation, farming and game management. It aims to halt and, if possible, reverse this decline through the implementation of a ten-year action plan.
The plan, launched in November 2021, aims to identify ICAs where curlew survive, and introduce targeted conservation measures, such as grassland management practices during the breeding season. It also offers a support package to enable all farmers and land managers to create the sort of landscapes in which curlews can thrive – with this package only currently available and in use by those within identified ICAs.
Focus on our work at Fenn's, Whixall & Bettisfield Mosses National Nature Reserve
Habitat management work is ongoing at Fenn's, Whixall & Bettisfield Mosses National Nature Reserve (NNR) to allow re-wetting of this lowland peat bog.
The site, an ICA, straddles our country's border with England and has seen management work including suitable mowing techniques for breeding curlew to create a diverse vegetation structure of height and composition. We have also been placing temporary electric fencing around nests to protect the eggs from ground predators.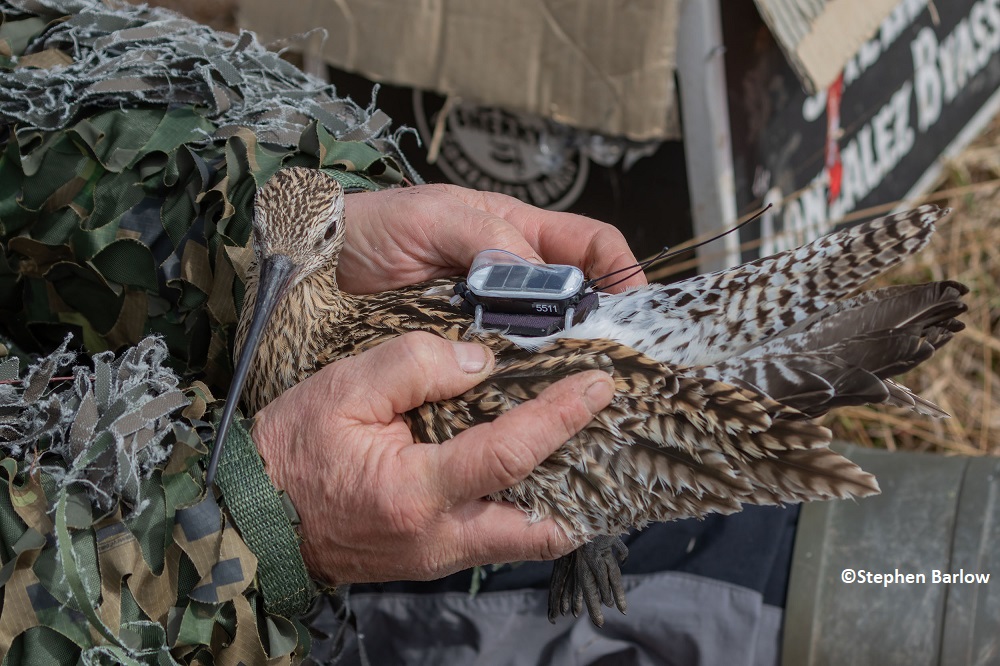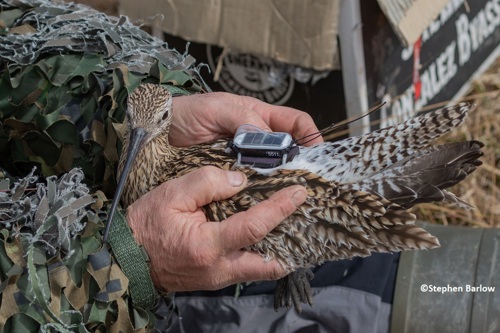 Furthermore, to understand the movements of breeding curlew we have supported a GPS tracking project, with two attached and tracked in 2022 and a further two birds to be tagged this year. This will provide crucial information on the curlew's habitat usage and bird behaviour on the NNR that will also aid our work at other sites across Wales.
How can you help?
Gylfinir Cymru now estimates that numbers are so low in Wales – perhaps under 400 breeding pairs – that they desperately need to know about the location of every single breeding pair across the country.
The group is calling on the public, farmers, landowners and nature enthusiasts to pass on your records this year. This will then allow us to work with partners within the ICAs and other organisations to put resources in place to help the curlew within the locations they are known to be breeding.
Please forward records of any breeding curlew to Bethan.Beech@cyfoethnaturiolcymru.gov.uk or you can also record your sighting on the Cofnod website.
Why is World Curlew Day held on 21 April?
This is the feast day of Saint Beuno, the patron saint of curlew.
In the seventh century, Saint Beuno is known to have blessed the curlew after it rescued his book of sermons, that was filled with years of his work, after he accidentally dropped it into the sea. The curlew is known to have swooped into the water and return it to the shore to dry on the rocks.
From that moment onwards, Saint Beuno's blessing helped ensure the curlew's nests would always be difficult to find and would be protected forever.
Watch a video about World Curlew Day.