Why we should all get pedalling for Bike Week 100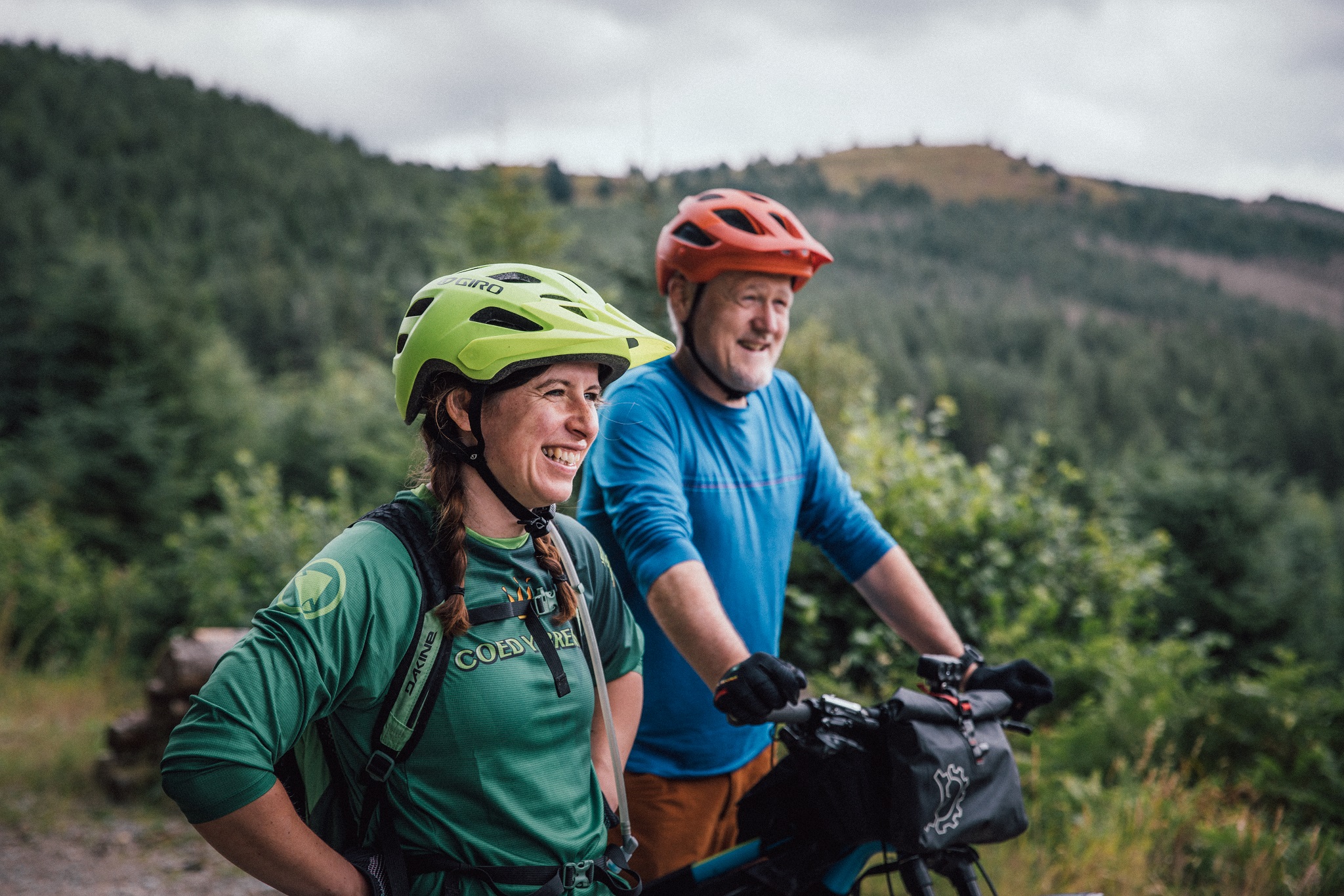 This 100th annual Bike Week (5 to 11 June), our health advisor Steven Meaden explains how cycling is not only a fantastic way to improve your physical and mental health but also an eco-friendly mode of transport that can help reduce noise, air pollution and greenhouse gas emissions.
Here's the case for cycling and why we should all get on our bikes…
Cycling is good for your health
Cycling is a great form of exercise that can improve cardiovascular fitness and reduce the risk of chronic diseases such as obesity, diabetes, heart disease and cancer.
In fact, a study published in the New England Journal of Medicine found that people who cycle to work have a 40% lower risk of dying prematurely than those who drive or take public transport.
Cycling is a versatile way of helping you get the NHS' recommended amount of exercise, either by fitting it into your daily routine or by going for longer rides in your spare time.
At NRW, we want everyone to be able to benefit from our cycling trails and mountain bike trails, which is why we're creating trail films to help users of adaptive equipment pick a trail that's right for them.
Cycling fights climate change
By choosing to cycle instead of driving a car, you'll be making a positive impact on the environment and reducing your carbon footprint.
According to a study conducted by the European Cyclists' Federation, cycling is a carbon-neutral mode of transport that emits zero greenhouse gases.
The Committee on Climate Change (2019) said transportation is the largest source of greenhouse gas emissions in the UK, accounting for 27% of the total emissions in 2017.
This highlights the urgent need to transition to more sustainable modes of transport such as cycling to reduce our impact on the environment.
Cycling helps other people
By cycling instead of driving, you're helping to reduce air pollution and improve air quality, which can have significant health and well-being benefits for your community.
Cycling can also help reduce traffic congestion and with it noise pollution, which are major contributors to air pollution, greenhouse gas emissions and our health and well-being (Pucher and Buehler, 2012).
Cycling protects the natural environment
In addition to reducing noise, emissions, improving air quality and overall health and well-being, cycling can also help protect and preserve natural habitats and ecosystems. 
By more people choosing to ride on bike paths and trails instead of on the road, we'll create the need for more traffic-free spaces and many of these will be green spaces too.
Plus, cycling can help promote a sense of stewardship and responsibility for the natural environment, encouraging people to take care of the world around them while taking care of their own physical and mental health. The natural environment is a critical component of cycling and should be protected and preserved for future generations.
Get on your bike and make a difference
If you're looking to get involved in cycling and make a positive impact on your health and the environment, there are several things you can do.
First, consider cycling instead of driving for short trips, such as running errands or commuting to work. Many workplaces have a cycle-to-work scheme that offers discounts on bikes.
Second, choose to ride on bike paths and trails (where available) instead of on the road to protect our green spaces by showing its importance to communities.
Finally, consider joining a cycling club or group that promotes environmental stewardship and sustainability.
You can find lots of helpful information to get you cycling and keep you motivated on these websites:
With so many reasons to cycle, Bike Week 100 is the perfect time to get on the saddle and work together to protect and preserve the natural environment for future generations.
References
Pucher, J., & Buehler, R. (2012). City cycling. MIT Press
European Cyclists' Federation. (2011). Cycling, health and safety 
New England Journal of Medicine. (2017). Commuting by bike cuts heart disease and cancer risk  
Committee on Climate Change (2019). Net Zero – The UK's contribution to stopping global warming