Why don't you…try ecotherapy?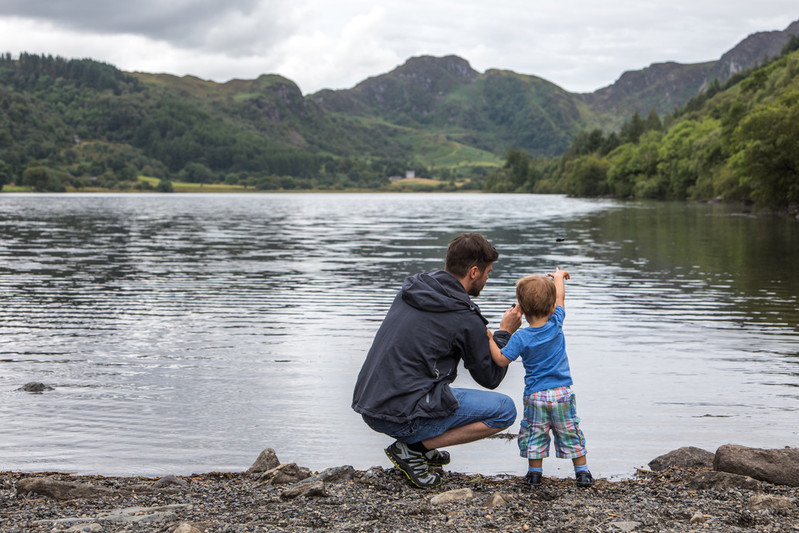 With summer in full swing, Mariella Scott from our Health, Education and Natural Resources team explains the benefits of time in nature for our health and well-being.
Many of us – especially those with school-aged children - will be taking a holiday or a break around this time of year and will hopefully be spending less time in front of screens and more time beneath the trees.
A cycle through your local park, a day navigating the terrain of Bannau Brycheiniog National Park or just sitting quietly on a bench overlooking Carmarthen Bay provides exposure to nature that is linked to a multitude of health benefits ranging from:
improved attention
lower stress
improved mood
a reduced risk of psychiatric disorders
And it allows our busy brains to be calmed.
Everyone has different experiences of nature and different reasons to want to connect with it more. Psychological research is still fine-tuning our understanding of nature's potential benefits but, without doubt, it has benefits for both physical and psychological well-being.
Nature as therapy
We sometimes hear the phrases 'green exercise' or (the waterier) 'blue exercise', 'green therapy' or 'nature therapy' to describe outside activities to boost our mental health.
Ecotherapy is a phrase coined by Theodore Roszak, who believes that we should use nature and the outdoors to improve mental health and well-being. It can take many different forms, but all activities have one thing in common: spending time in nature.
Those of you old enough to remember the children's TV classic 'Why Don't You?' that encouraged less boring summer holiday activities, may be realising that its message still rings true today.
Coupled with the need to ensure our mental health and well-being has a boost at the end of the school year or at the end of a working week, then it is important to make time to head outside whether it is sunny or not.
Ideas for nature play and family fun
If you are looking for inspiration for summer holiday activities, we have collated lots of ideas for you on our Nature play and family fun page. From shelter building to coastal scavenger huts, pebble tower building to natural art, there is something for all ages.
So, 'Why Don't You?' do something we know is good for you and go outside more this summer?