Wales Outdoor Learning Week 2022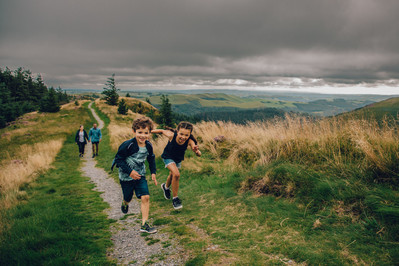 This week (28 March-3 April) sees the return of Wales Outdoor Learning Week. 
First held in 2019, the Week was set up in partnership with the Wales Council for Outdoor Learning to encourage and inspire teachers, learning groups and families across Wales to embed outdoor learning within school and family life and celebrate its many benefits.  
NRW has enjoyed significant success over the last few years in raising the profile of outdoor learning, particularly in the natural environment as a recognised pedagogy (teaching practice).  
Through our work influencing the development of new Curriculum for Wales, it is now firmly recognised by Welsh Government for the attainment, physical and mental well-being benefits it provides.  
The pandemic has made us all more aware than ever of how important it is to spend time outdoors and to nurture our connection with nature.  
Wales Outdoor Learning Week is a great opportunity to showcase how we can all benefit from learning in, learning about and learning for our natural environment. And there are many reasons to get involved... 
Outdoor learning is good for us 
Evidence shows that it offers huge health and wellbeing benefits – from guarding against obesity to reducing the symptoms of stress and ADHD. It also helps with core skills like creativity, problem solving and communication, and can radically improve attainment. 
Outdoor learning is good for the environment 
Spending time outdoors gives us a better understanding of the world around us, which in turn translates into positive lifelong, pro-environmental behaviours.  
There's no age limit  
Outdoor learning isn't just for school! Wales' biggest classroom is there for us all, young or old – there is always something new to learn and a greater connection with nature to be gained.  
It's easy and it's fun 
Measuring trees, identifying insects, learning about your local river, creating natural art, or simply taking a stroll in the local park... there are so many ways to experience and learn about the natural environment. 
If you want to find out more and get ideas for activities to enjoy this Wales Outdoor Learning Week and beyond, check out our Education, Learning and Skills pages, or visit the Education, Learning, Play and Health Playlist on the NRW YouTube channel to browse our video library. 
You can also get involved by sharing your own experiences on social media throughout the week using the hashtag #WalesOutdoorLearningWeek 
The full programme of Wales Outdoor Learning Week events can be found here.