Wales' diverse and important geology highlighted on UNESCO International Geodiversity Day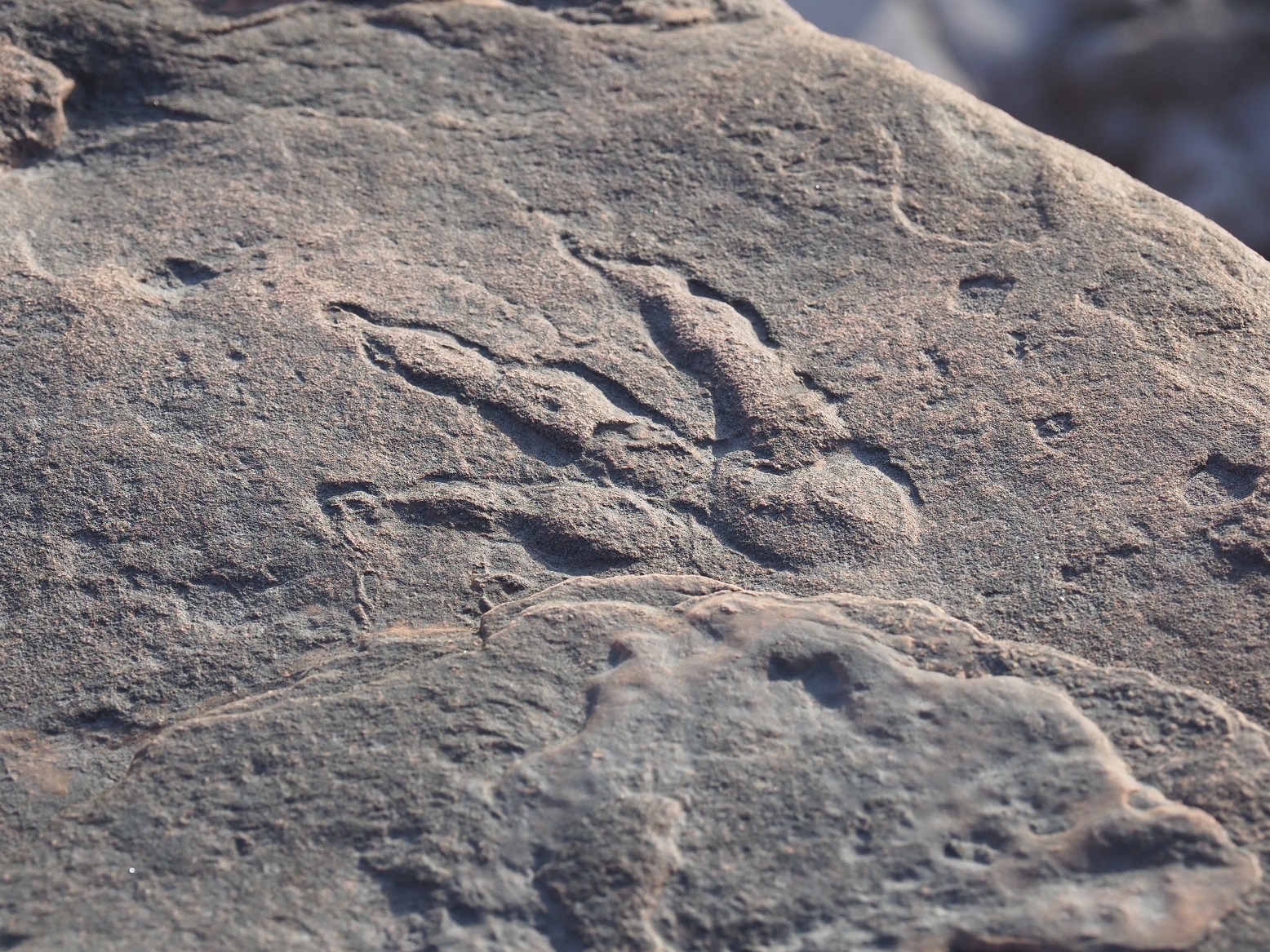 Dinosaurs, volcanoes, a 13,000-kilometre journey from the southern hemisphere, rocks one billion years in the making and the remains of Neanderthals dating back 200 millennia, are all part of Wales' remarkable geological heritage.
Wales is recognised as one of the best countries to study geology, with most of the major geological time periods represented here.
The country's diverse and fascinating geology is being highlighted by Natural Resources Wales (NRW) as part of UNESCO International Geodiversity Day on October 6 to promote a better understanding of the Earth's dynamic processes and help foster a more sustainable society.
Wales' geodiversity has attracted scientific study since the pioneering work of Victorian geologists who named major periods, now used in the international geological timescale, after the country.
They include the Cambrian (named after the Latin name for Wales), the Ordovician and Silurian periods (named after Celtic tribes) and numerous other sub-divisions named after Welsh places, for example Arenig, Llanvirn, Llandeilo, Llandovery, Hirnant and Tremadoc.
These are standard geological terms used globally, and this rich legacy continues to attract scientists to Wales from all over the world to study the geology and our globally recognised reference sites.
Protecting our geodiversity is critically important on many fronts. It is essential to human well-being, forms the foundations for our varied landscapes and underpins our biodiversity.
It is the source of materials for us to build our homes and provides our energy resources, including renewable energy.
But is not only the natural resources modern life relies on, geodiversity inspires our culture and communities and is a natural laboratory and textbook for teaching future generations about Earth's history and how to overcome the climate challenges we now face.
A key part of NRW's work is the protection of our geological heritage through our National Nature Reserves and the protected sites network which includes Sites of Special Scientific Interest. These sites provide evidence of past climate and landscape changes and important clues to their causes and helps us understand and plan for the impacts of future environmental changes. Important geodiversity sites can include landforms and rock exposures in our iconic uplands, dynamic coasts, rivers and caves.
Sites can tell the story of ancient tropical or ice age environments, the creation or destruction of continents, allow us to understand natural processes or be a global reference locality for fossils or minerals. 
Understanding our geodiversity is crucial in tackling our climate crisis and promoting the sustainable use of the Earth's physical resources. Anyone can learn about and explore Wales' geological heritage, you can look at the local environment or visit NRW sites in Wales where you can see into Wales geological past yourself.
Wales' oldest rocks, located on Hanter Hill in Powys, date back more than 700 million years, although some rocks on Anglesey contain material that may be over 1 billion years old
The last 600 million years have seen Wales follow a 13,000-km journey northwards from the near the South Pole. This journey through the various tropical, equatorial and temperate climatic belts is recorded by the different types of sedimentary rock we have, and the plant and animal fossils they contain.
The oldest fossils in Wales are thought to be algal mats on Anglesey, around 860 million years old, and traces of jelly fish in Carmarthenshire, probably around 600 million years old.
The craggy hills of the Preseli range in Pembrokeshire and the mountains of Snowdonia are formed mainly of ash and lava erupted from ancient volcanoes around 450 million years ago.
Rocks from around 440 million years ago found in North America, China or even Australia would be described as being Llandovery in age, named after the town in Carmarthenshire.
Dinosaurs inhabited South Wales more than 200 million years ago, with three-toed dinosaur footprints originally found near Porthcawl, in Bridgend, in a loose slab by the artist T. H. Thomas in 1878.
Of the 3,500 or so minerals recognised worldwide, nearly 10% (more than 340) have been recorded in Wales. Ten species of mineral were first recorded here, for example anglesite named after Anglesey, while cymrite takes its name from Cymru, the Welsh word for Wales.
When the slate industry was at its peak in 1898 nearly 17,000 workers produced some 515,000 tonnes of slate which was exported around the world, even as far as Australia.
The oldest human remains, which include teeth and jaw bones, found in Wales are more than 200,000 years old and were found at Pontnewydd Cave in Denbighshire.
Wales is also blessed with two UNESCO Global Geoparks, GeoMôn on Anglesey and at Fforest Fawr in the Brecon Beacons, which offer excellent opportunities to learn about Wales' geological heritage.