Vital Sands of LIFE works continue at Tywyn Aberffraw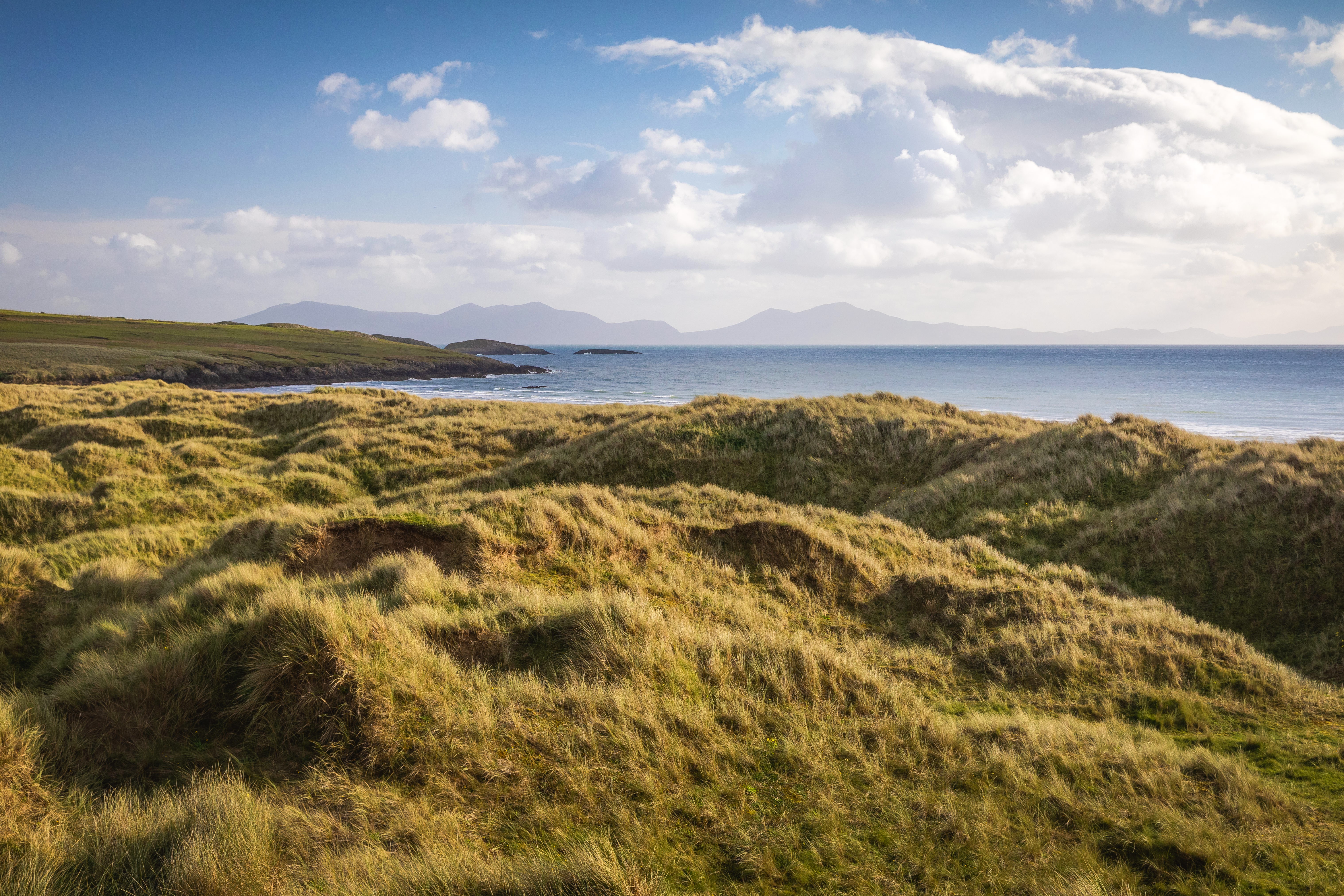 Aberffraw's dunes are designated as a Special Area of Conservation and over the last few years the Sands of LIFE project have been working alongside Bodorgan Estate, who own and manage the area.
Sands of LIFE Project Officer, Jake Burton, shares crucial conservation plans below which will continue to restore this internationally important site on Anglesey.
Throughout the summer, we will be controlling non-native Japanese rose. Despite its vibrant pink flowers, it is an invasive alien to our sand dunes and can quickly take over large open areas which native wildlife require to thrive.
Sands of LIFE will be mowing large areas of dune grassland, to control gorse and bramble whilst keeping vegetation short, this management practice will also encourage rabbits to graze, boosting the site's incredible wildflowers and insect diversity.
As September arrives, we will be creating a notch in the frontal dune ridge – it is, a V-shaped gap that will allow more sand from the beach to be moved through the dunes by wind. Whilst the work may look dramatic at first, the notch will have an incredible, long-term positive impact on this sand dune system and on its resident wildlife.
However before we begin, we will work with Amphibian and Reptile Conservation Trust to carry out important mitigation works for Sand Lizards, which have re-established at Tywyn Aberffraw over the last decade.  As Wales' rarest reptile and a European Protected Species, it is vital to ensure that there are no individuals in the excavation area ahead of the works, so we will (carefully) strim the vegetation to disperse them, and any remaining Sand Lizards will be moved by experts, to a location a few hundred meters away so those individuals continue to thrive here.
To improve the Sand Lizard habitat across the frontal dunes, we will be creating a mosaic of small bare sand patches within the dense marram grass which will produce a varied habitat to maximise egg-laying and hunting opportunities.
All Sands of LIFE work is delivered with the ambition of keeping Tywyn Aberffraw's wonderful sand dune habitat healthy. Please keep an eye on our social media feeds where we'll continue to post regular work updates. You can find us at @TwyniByw on Twitter, Instagram, and Facebook or by searching Sands of LIFE.