Traditional management at Penhow Woodlands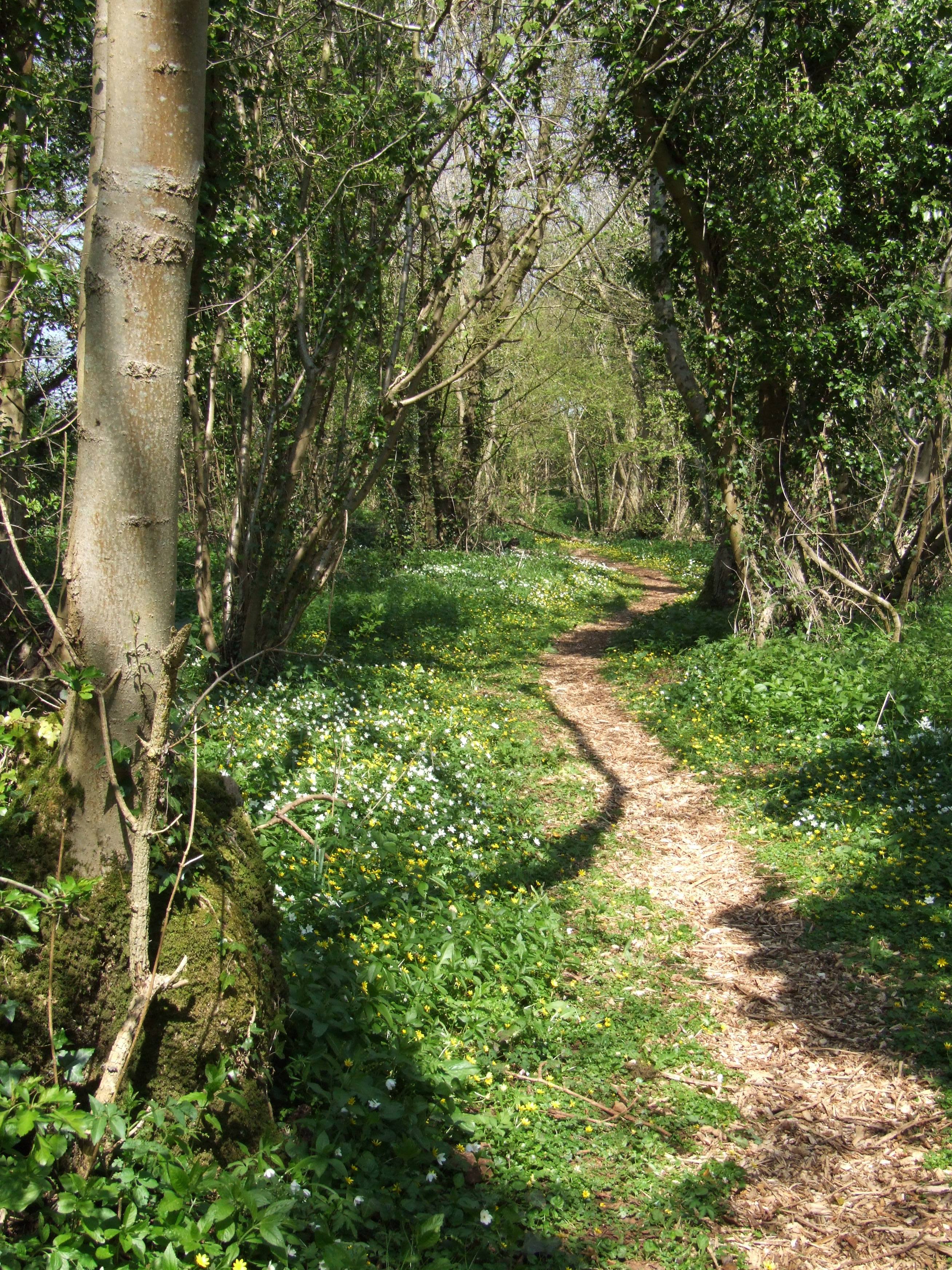 With over 70 National Nature Reserves in Wales, we are all only a few miles away from a special place to discover nature.
Our colleagues working to look after the National Nature Reserves (NNR) have got together to write a blog, bringing you the latest news and goings on from a different site each month.
This month's blog is from Duncan Ludlow, Senior Reserves Manager for South East Wales...
As a Senior Reserves Manager I am privileged to manage a number of special sites in Wales. One of these sites is Penhow Woodlands National Nature Reserve, near Newport.
This is a very different habitat from the sand dunes of Merthyr Mawr Warren mentioned in my previous blog.
Penhow Woodlands is made up of three woodlands - Coed Wen, West Lone and The Knoll.
These are ancient semi-natural woodlands. This means that the trees and shrubs are native to the area and that the woodland has developed naturally and not been planted. To be considered as an ancient semi-natural woodland it must have been present since 1600AD but may have existed since woodland first colonised the British Isles after the last glaciation.
The woodlands have a mixture of ash, oak, lime, cherry, elm trees and they are surrounded by and understory of hazel trees.
This is a fantastic place to visit at any time of the year. However, it is in spring that the woods are at their finest with the woodland floor covered in a colourful array of wild flowers.
This diverse woodland is a result of the long history of coppicing
Coppicing is when small areas of the wood (or coupes as we call them) are cut to create light open areas within the woodland.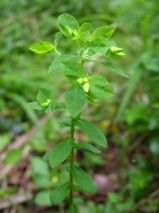 Many light demanding woodland plants at Penhow have benefitted from this regular coppicing. A notable rarity is upright spurge, (Euphorbia stricta). This can only be found in Gwent and Gloucestershire in Great Britain, with Coed Wen having the largest population recorded for Gwent.
Unfortunately coppicing has been in decline following the Second World War, and this can effect species that struggle to survive darker closed canopy woodlands.
If coppicing were abandoned for a significant period of time at Penhow Woods they would lose their characteristic woodland structure and associated plants.
One of my tasks at Penhow has been to re-establish the traditional coppicing at Coed Wen
The coppicing is carried out between October and March to minimise disturbance to wildlife, like nesting birds and mammals. It can look very destructive when first carried out, however the trees recover quickly often reaching over 6 feet in the first year of regrowth.
Rather than damaging the trees, this management can increase the lifespan of trees with some ash tree stools surviving for hundreds of years. The coppicing also allows new trees to grow within the cut area - replenishing the tree resource of the woodland.
Not all the trees in a coupe are cut during coppicing. Some are left to grow into mature trees (we call them standards). The present oak standards within Coed Wen are known to have originated from 1800 to 1850.
Using the coppiced wood
In the past the cut wood arising from the coppicing would have been used to make a wide variety of products eg traditional fencing, thatching material, brooms, pea sticks, clothes pegs, tent pegs and numerous other items.
Every bit of cut wood was used with small twigs being gathered together into faggotts for burning.
Today, where possible the wood arising from the coppice work has been used for projects on the reserve.
Wood chips have been used to surface the paths and split timber has been used to create steps. Timber has also been supplied to local craftsmen for making love spoons and for the production of charcoal.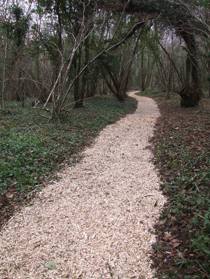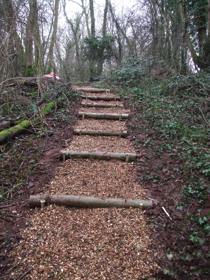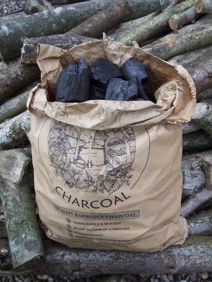 Although I am already noticing the benefits arising from the reintroduction of coppice management, this is a long term project.
It will be the wildlife and future managers of the wood that will benefit most from having a diverse, well stocked, and well managed woodland. A coppice woodland can be an infinitely renewable resource for both humans and wildlife, if managed properly with forethought.
In summary, I can express it no better than the following quote –
"A coppiced woodland is the most beautiful place to work; a place of exquisite spring flowers, gentle bird song, and cheerful warmth all winter, reflected in the functional beauty of its products"
Raymond Tabor, author of Traditional Woodland Crafts.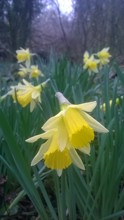 Visiting Penhow Woodlands
Coed Wen can be visited all year round and is located just south of Penhow village and the A48, there is limited parking off Bowdens Lane. There is no public access to West Lone and The Knoll.
There is a nature trail through Coed Wen. Paths can be muddy and slippery and therefore good footwear is recommended.