The reasons behind the Sands of LIFE project's work to remove conifers from the dunes at Whiteford Burrows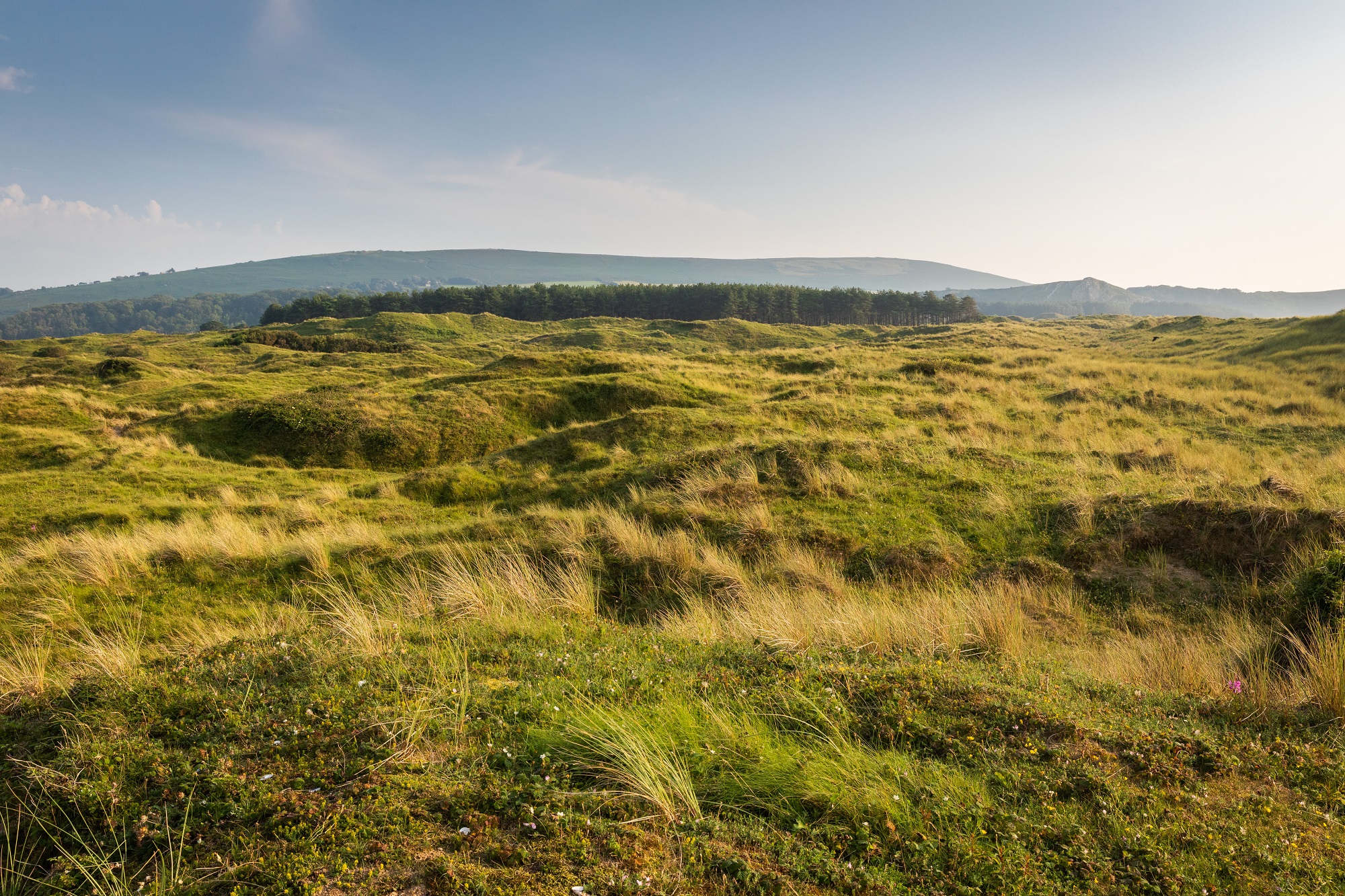 The Sands of LIFE project's important winter work at Whiteford Burrows includes thinning within some of the conifer plantation stands (approx. 4 hectares) and clear felling of blocks of conifers (approx. 3.5 hectares).
Here Laura Bowen, Sands of LIFE Project and Monitoring Officer South, talks us through why the work is so important as the project goes about revitalising sand dunes across Wales.
Why is this work required?
Conifers aren't native to our sand dunes and they were planted in the past for timber and to stabilise the once moving dunes. Conifers, however, shade out and overwhelm native species and dry out naturally wet areas.
Some of these conifers are reaching the end of their commercial life and will start to decline and blow over if not harvested. Their removal will also help to restore the sand dunes by creating open areas of flower-rich dune grassland habitat.
Where at Whiteford Burrows will the work be taking place?
The proposed works will be within the three conifer stands in the northern part of the peninsula only; mainly the conifers west of the track. The work has been planned to ensure that bands of conifers will still be present in the landscape and the aesthetics of the site will be maintained.
How will we complete the work?
The work will be completed by forestry contractors with the use of specialised low ground-pressure harvesting machinery which will cut the trees and gently lower them to the ground to minimise ground disturbance. The timber will be stored safely on site.
Will there be temporary restrictions to the public?
Access to the work areas will be restricted when operations are taking place for safety reasons, however, the rest of the site will be open as normal.
When will the work start and how long will it last?
The works are proposed to start at the beginning of November 2021 and are estimated to last around 30 to 40 days.
All Sands of LIFE work is completed to help keep sand dune habitats healthy. Please keep an eye on our social media feeds where we'll continue to post regular work updates. We're found @TwyniByw on Twitter, Instagram and Facebook or by searching Sands of LIFE.
If you have any further queries about our work, please feel free to get in contact with me directly via email at Laura.Bowen@CyfoethNaturiolCymru.gov.uk