Reflecting on progress on World Wildlife Day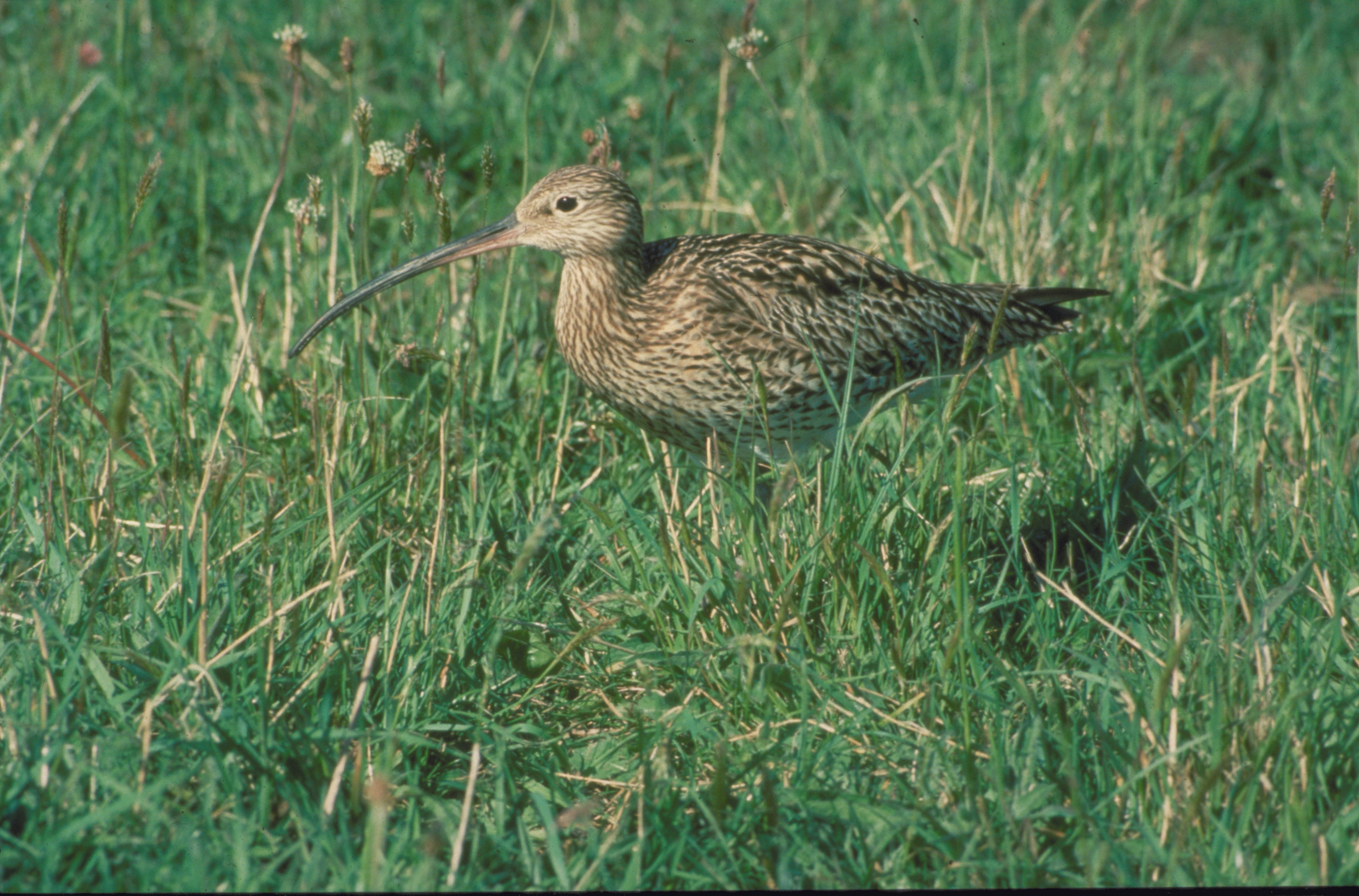 On 3 March each year, the United Nations World Wildlife Day brings into focus the extensive diversity of life on our planet. Here in Wales, we are blessed with a variety of habitats and wildlife on our doorsteps.
World Wildlife Day is about celebrating our natural environment and the good work being done to nurture it, and a time for us to highlight the importance of biodiversity to our communities in Wales.  It's also a chance for us to reflect on how we can progress the needs of areas that require urgent help too.
The theme this year is "Recovering key species for ecosystem restoration".  Together organisations around the globe, will draw attention to the conservation status of some of the most critically endangered wildlife and drive discussions towards imagining and implementing solutions to conserve them.
We know that despite decades of good work to protect the environment, many of our plants and animals continue to decline and we are now in a Nature Emergency.
But we are working hard to put is strong foundations to face the nature emergency head on. It will take time – but we are determined in our ambition to champion the Welsh environment.
We have a whole host of projects underway, many of which are delivered in partnership with others. DeeLIFE, Sands of LIFE, National Peatlands Programme and the Active Raised Bogs Life Project are well established, and these will soon be complemented by 4 Rivers for LIFE, LIFE Quake and Natur am Byth, over £40million of investment in some of our most important wildlife sites
But today I'd like to take the opportunity to talk about our exciting and ambitious £2.75m Welsh government funded programme - Biodiversity and Ecosystem Resilience Fund (BERF). At the heart of the programme is the aim to increase positive management on protected sites, focussing on delivering sustainable land management through agreements with farmers and partnership working with local authorities, environmental bodies and others.
Here are some of the notable successes of BERF over the last year.
Reseeding fire damaged Llantysilio Mountain
Working with Denbighshire Countryside Service, local landowners and graziers, a restoration project on Llantysilio Mountain, near Llangollen, is underway in response to a devastating wildfire in the summer of 2018. This latest stage involves sowing a mixture of grass seed on the worst damaged areas, with the aim of kickstarting the growth of native plants.
The vegetation on some parts of the mountain has returned fairly quickly and it is encouraging that we now have the resources available to repair the worst affected areas.
Llantysilio Mountain provides great habitat for rare wildlife like curlew and black grouse, is heavily used by walkers and is vital grazing land for local farmers.
Llangorse Lake's return to health
Llangorse Lake SSSI is the largest natural lake in South Wale and is home to fen, peat and rare plant species on its margins and waterlily and other vegetation features in the lake itself.
But there have been issues around blue green algae and Invasive Non-Native Species. BERF funded a drone survey of the lake which will help us tackle all the issues.
From the survey we noted places where the highly invasive species Himalayan Balsam is hidden, so that we can target its removal to prevent it affecting the species rich fens which border the Afon Llynfi.
The prevalence of blue green algae, which can be toxic to humans, has been linked to nutrients being washed into the lake with sediment from surrounding land, furthermore its presence has restricted activities on the lake. The drone survey has shown that a delta of sediment entering the lake is increasing.
Additional funding has led to the installation of traps on the Afon Llynfi to reduce the amount of sediment from arable farms reaching the lake, reducing both the levels of sediments and nutrients entering the lake.
Conservation grazing for curlew nesting in the Elan Valley
The curlew is one of our most iconic breeding birds, yet sadly is in steep decline. BERF has funded extensive fencing at Rhosmeheryn in the Elan Valley to improve curlew nesting habitat.
The fencing work, delivered by the Elan Valley Trust, will allow for suitable cattle grazing to be undertaken over an area of the Valley that has had breeding curlew until recently. Sadly, nesting has not been recorded here in recent years.  
Cattle grazing on curlew breeding sites is preferable to sheep grazing because it creates a habitat with varying vegetation heights to provide an ideal range of cover and foraging habitat for young birds. Additionally, the dung attracts more insects for the curlew to feed on.
Further curlew projects have been awarded money as well:
Montgomery Wildlife Trust: Montgomeryshire Curlew hotspots
RSPB: Cefni Valley, Mynydd Hiraethog and Ysbyty Ifan
Curlew Country: Camlad Valley in Montgomeryshire
New habitats for dormice in Monmouthshire's protected woodlands
BERF has funded the purchase of 105 dormouse boxes to be installed at Harper's Grove – Lord's Grove, Croes Robert Wood and Gaer House Wood SSSIs in Monmouthshire. 
The SSSIs are important woodland habitats known to have dormouse populations. They contain natural broadleaves tree communities with frequent coppicing throughout.
Dormice are a rare, protected species which inhabit woodland habitats and are important species within the woodland ecosystem and food chain.
Providing suitable habitat will promote the retention of dormice within the SSSIs and contribute to the successful management of these woodland SSSIs. 
The boxes will form part of the National Dormouse Monitoring Scheme which aims to monitor long term trends in dormouse populations at sites across the UK. 
Innovative solutions for vegetation management in Ceredigion
Specialist machinery has been used to deliver conservation management at Winllan and Gilfach Gwyddil SSSIs in Ceredigion.
BERF has funded the use of robot  mowers to tackle hard to reach areas (such as on steep rocky  slopes) to remove scrub and bracken.
In the past herbicides have been used in areas   inaccessible to tractors , which can affect non-target vegetation. Innovative methods such as remote mowing on steep sloping ground has reduced the need for herbicides leading to more successful conservation management outcome.
Freshwater pearl mussels
Last year we purchased land that is a key site for protecting the freshwater pearl mussel – a critically endangered in Wales.
We're now working to improve habitat conditions at the site, to create suitable habitat for younger populations close to existing adult populations. The work includes making sure that the sediment around the river are stable so that they are not washed out during floods and well-sorted, so that they do not become clogged with finer materials.