Monmouthshire learners connect with their cynefin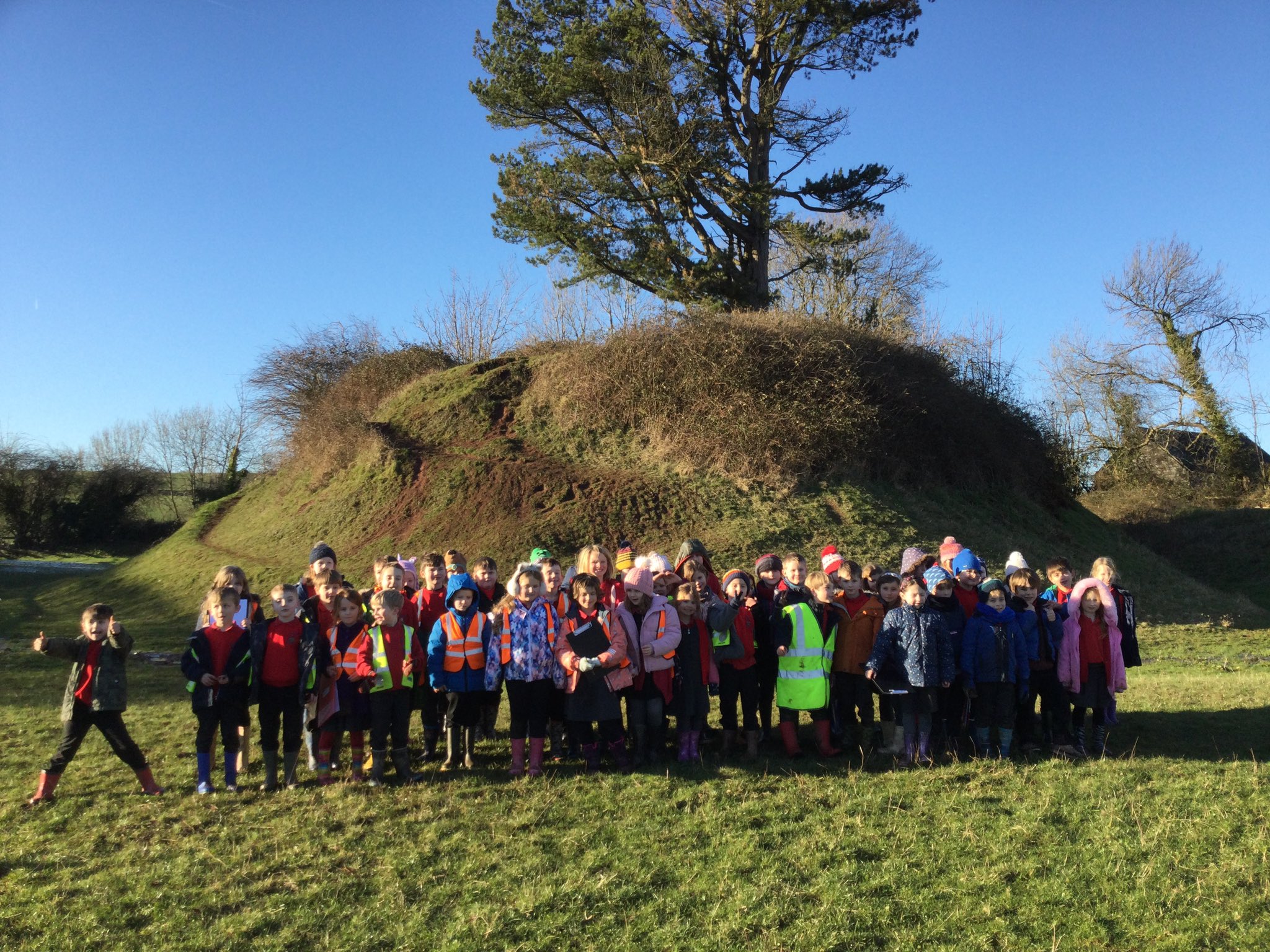 With a range of landscapes which vary over a short distance, Monmouthshire's beautiful countryside offers learners an opportunity to reflect on the history, culture and heritage of the county whilst exploring the concept of cynefin.  More than just a geographical location, the term 'cynefin' can be used to describe our relationship with the natural environment and how that connection shape's our identity, well-being, and sense of belonging.  Pupils of Trellech Primary school, Monmouthshire have recently been exploring and learning about their place on planet earth.
"Our Spring Term topic across the school was cynefin", explained Kate Peacock, Acting Headteacher.  "We began looking at the world in general, narrowing it down to country, village, town and then the local community."  Trellech, meaning the town (tre) of slates (llech) is a small village in the Wye Valley that in medieval times, was one of the largest towns in Wales. 
"The village is surrounded by undulating hills, woodland and pastoral fields and has numerous historical monuments which meant there were ample opportunities to get our learners out exploring and finding out more about Trellech and the local area.  Using the natural environment as their muse and taking inspiration from the art of Welsh artist, Rhiannon Roberts, Reception and Year 1 pupils created their own artwork, drawing and painting the things that are important to them and what makes their cynefin." 
"Years 2 & 3 carried out a local walk taking in the historical sites of 'The Tump Turret', the site of a small motte and bailey castle dating back to Norman times, and St Nicholas Church, the focal point of the village.  Learners investigated the physical features of the landscape and discussed man's influence.  They looked at the structural features and discussed why they were built that way before trying their hand at recreating some of Wales' and Trellech's landmarks using natural materials.  In preparation for our outdoor landmark making activity, pupils were shown pictures of Welsh landmarks and were asked what they were.  We decided on mixing year groups and pupil abilities so a variety of skills could be used.  The activity brought out great communication skills as well as teambuilding."
"With an eye for detail, Year 4 pupils have spent time capturing their cynefin and photographing Trellech's natural environment.  Putting their communication and digital skills to good use, prospective future Estate Agents in Year 5 shared what's special about Trellech by creating videos to entice prospective house hunters to move to the area.  The 'Cynefin' theme has worked well for us, covering the 4 purposes. It met both the Curriculum for Wales' and Curriculum Cymreig criteria, and it embedded and enhanced skills covered in both the indoor and outdoor classroom."
"We embrace outdoor learning at Trellech", Kate continues "as it develops social skills, confidence and enhances learning.  We visit the Wet Meadow Forest School site nearby.  This includes a 10–15-minute walk to get to site which is great for learners' health & well-being.  Once at the forest the pupils learn about nature and its importance and take part in a variety of lessons such as art, literacy, maths, science and music. We see a different and positive side to pupil engagement during our outdoor learning sessions."