LIFE Dee River Virtual Fish Hatchery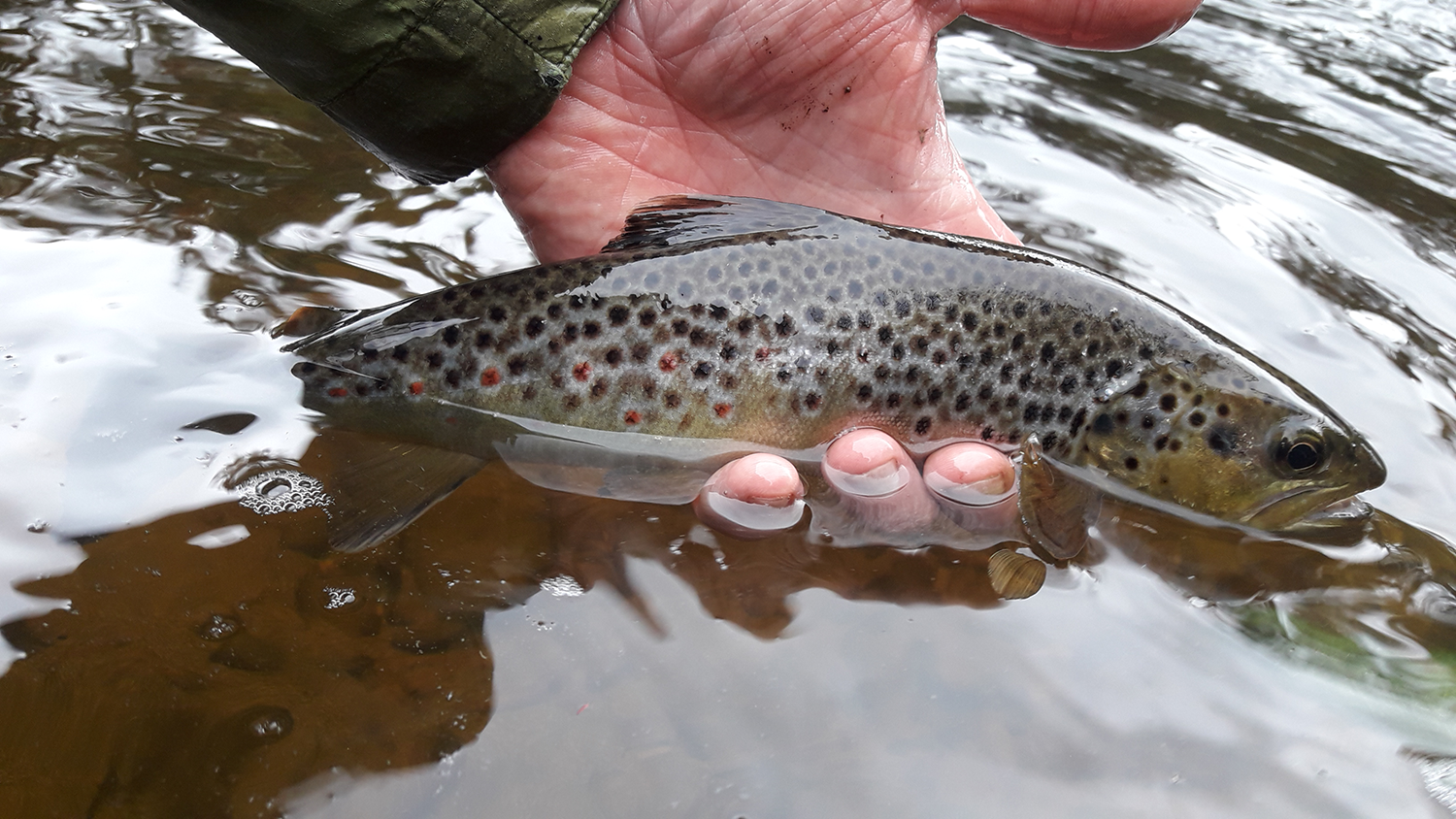 We are very excited to be working in partnership with Snowdonia National Park Authority (SNPA) to offer an interactive opportunity to learn about brown trout over the next few weeks, by live streaming fish eggs hatching!
Have you ever thought what changes happen as fish eggs develop from tiny eggs into fry, and then into fish? It's almost impossible to witness these developments as they happen on the riverbed, so this is a fantastic opportunity for you to witness the hatching and development of Brown Trout live on your computer.
Over the coming weeks the eggs that you see below, which are located at our temporary hatchery at the Llyn Tegid Warden Centre, will develop from being tiny fish into fry and then small fish. Once they are large enough they will be released into their natural habitat in the River Dee where their life cycle will continue.
You can see a live feed here: https://www.snowdonia.gov.wales/looking-after/trout-hatchery-project

Unfortunately, all eggs are not expected to develop and survive, so an important aspect of Arwel and Robat's job, the Wardens who will be overseeing the hatchery, will be to remove any unviable eggs from the tank to prevent them from infecting the other healthy eggs or fry.
When the tiny trout have grown large enough to be released into the river, before doing so they will need to be subject to specific health checks in a laboratory to ensure that they do not carry any diseases.

Why establish a Hatchery?
This project has been developed for children and young people with the aim of nurturing an appreciation and interest in aquatic life, river ecology and the natural environment in general.
This project is led by SNPA, but comes under the broader remit of the LIFE Dee River project, which is a multi-partner project with the aim of transforming the River Dee and its catchment by restoring much of the river and its surroundings back to their natural state. If you would like to find out more about the project, please visit the project web page here.

Learning about Brown Trout
To enrich your experience of learning about the life cycle of Brown Trout we have developed a series of educational resources which can be found on SNPA's website. There is also a teacher guidance document with suggested activities for pupils. If you have any enquiries you are welcome to get in touch with the LIFE Dee River team on lifedeeriver@cyfoethnaturiolcymru.gov.uk

Warden Updates
Arwel and Robat, the Wardens at Llyn Tegid, will be keeping a close eye on the fish throughout the development period, and will be providing updates on any significant developments.