International Day of Forests : Celebrating sustainability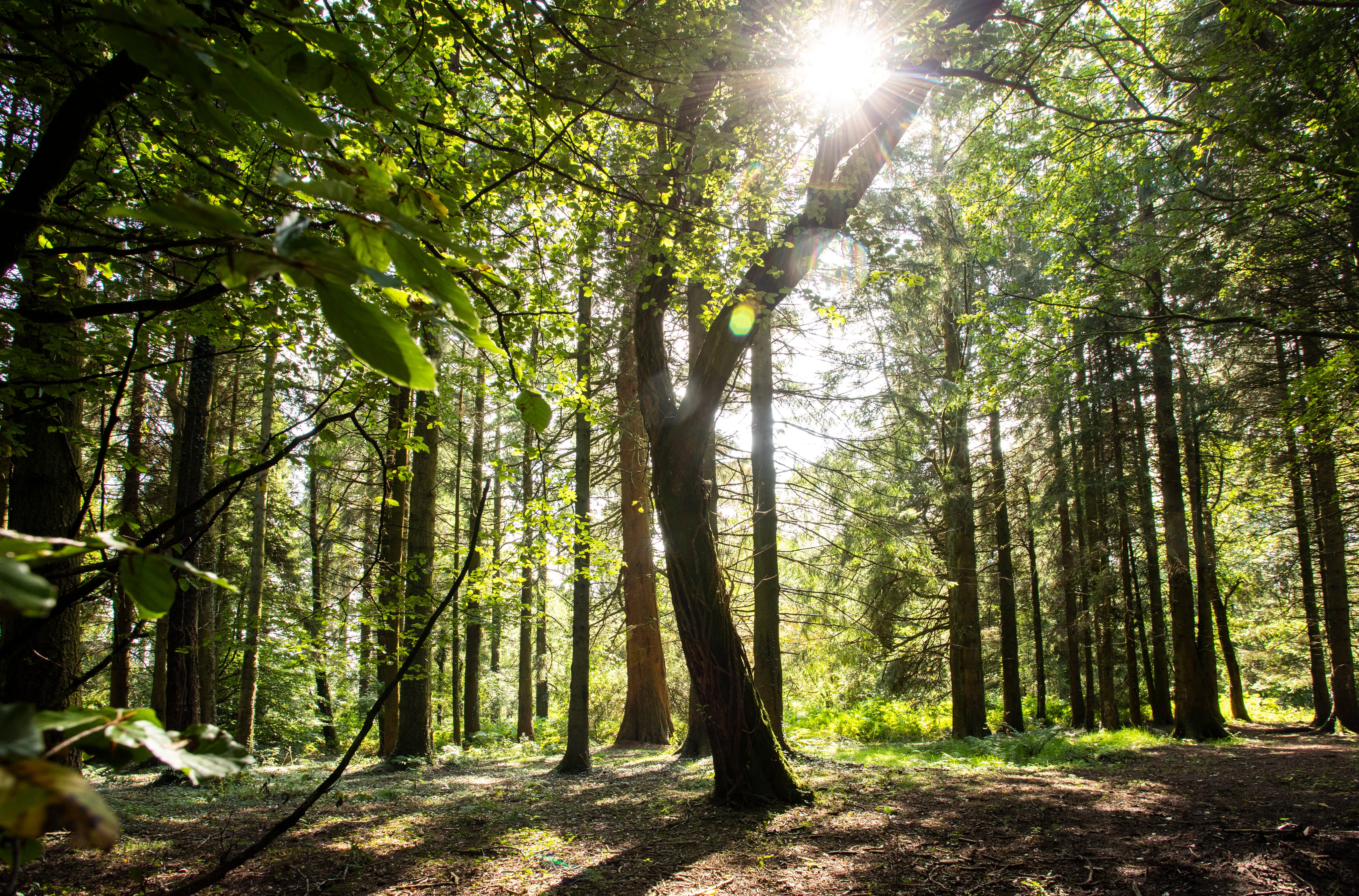 This Monday (21 March) is International Day of Forests, a day dedicated to celebrating and raising awareness about the importance of all different types of forests and their many benefits.
This year's theme celebrates sustainably managed timber - 'Choose sustainable wood for people and the planet'
To mark the occasion Greg Jones, one of our Senior Forestry Officers, tells us more about how our teams ensure our forests and woodlands are sustainably managed so they can continue to deliver for future generations.
Putting Sustainable forest management at the heart of what we do
From helping us to tackle climate change by locking up carbon, to providing valuable habitats for plants and wildlife,  to growing and supplying timber which supports employment and rural livelihoods – our forests and woodlands in Wales play a vital role in our environment and economy.
Each of our forests in Wales is unique and we manage them individually to ensure we're looking after them so they can provide the best possible balance for people, the environment, wildlife, and sustainable timber production.
For over 20 years we have managed approximately 123,000 ha of forests and woodlands in Wales  to international and UK certification standards with the Welsh Government Woodland Estate (WGWE) forms part of the longest continuously certified forest estate in the world.
This Certificate is managed by the Forestry Stewardship Council and the Programme for Endorsement of Forest Certification to ensure woodlands of the world are managed to the internationally agreed principles of sustainable management.
As the largest supplier of certified timber in Wales, we harvest around 800,000 m3 of trees from our forests each year with all our forests having long term resource plans setting out how their nature and character will be sustainably managed over the next 25 to 50 years.
The importance of timber on the WGWE
Ensuring that we are managing our woodlands sustainably delivers a whole host of benefits for the environment and communities across Wales, including:
Helping to tackle the climate & nature emergencies
Improving biodiversity, landscapes and natural habitats,
Providing attractive spaces for recreation and community involvement
Wood is a great construction material as it is wonderfully versatile, light, strong and renewable. Using timber in our homes helps us to tackle climate change by locking up the carbon in the wood for many years to come.
Once a site has been felled and the timber leaves our woodlands, it goes to sawmills and processors. The money generated from timber sales is then used to reinvest in our forests and woodlands – from planting new trees to creating recreational facilities.
What are we doing in the future?
Our forestry teams are currently exploring opportunities to encourage community partnerships and supply-chain agreements that would link forest production to eligible development or construction projects
This will support consideration of a greater use of timber grown on the Welsh Government's estate, for long-life uses in construction to lock up carbon, create new social housing and secure jobs and skills.
Progressive Sales Contracts will also help us to offer timber volume successively over several years, which will in turn allow us to deliver key management programmes on the Welsh Government Woodland Estate such as:
Early thinning (an important part of forest management where we reduce the density of trees in a stand to allow other trees to grow)
Continuous Cover Forestry,
Steep ground timber harvesting,
Broadleaved woodland management including Planted Ancient Woodland and Ancient Semi Natural Woodland
High recreation forest management.
Access to these alternative timber sales will include consideration of the triple-bottom-line accounting principle, often referred to as "People – Planet – Prosperity", giving recognition to the non-monetary values that Welsh forests offer for a prosperous and resilient Wales now and for future generations.
Gary Newman of Wood Knowledge Wales welcomes this development and said:
"Timber provides society with a low carbon industrial resource. The use of timber in construction both displaces high carbon materials such as concrete and steel and locks up biogenic carbon sequestered by the tree for the life of the building. Furthermore, reducing our heavy dependence on imported construction timber and building healthy low carbon homes with locally grown timber is an economic no brainer. This is particularly true now as international supply chains are increasingly subject to political, economic and environmental shocks which effect both availability and price".
Find out more about International Day of Forests on the United Nations  website.