Interested in a career that helps to maintain and enhance the environment through regulation? Find out about opportunities within our Permitting Service #Team NRW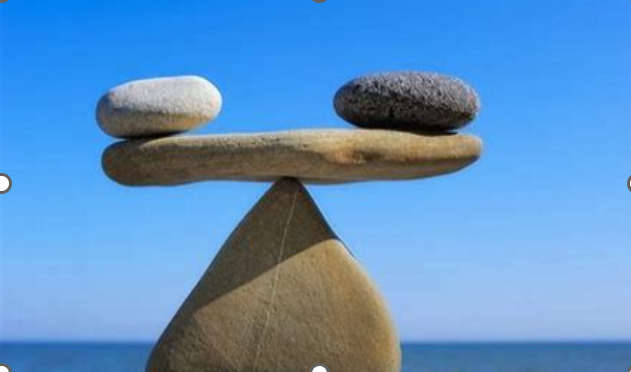 We're hiring! Do you think you have what it takes to join our Permitting Service; making daily decisions which help to make a difference to the environment, people and the economy of Wales?
We will shortly have some really exciting opportunities for people to come and join our permitting team and work with our talented, hard working and dedicated staff across Wales.
What is it that NRW's Permitting Service does?
 As the principal​​​ environmental regulator for Wales, NRW's role is significant and wide ranging. Regulation and permitting underpins much of what we do to protect, maintain, and enhance our natural resources now and for the future, so that people can live better and healthier lives and our wildlife can thrive. 
The Permitting Service contributes to this by reducing the risk of harm to the environment and the people of Wales, supporting sustainable economic growth, and promoting responsible behaviour, through our robust assessment of applications for a wide range of activities and permissions.
Meet the Teams
Our Permitting Service has a broad remit and is made of several teams tasked with assessing applications for a wide range of activities across the whole of Wales:
Water Resources team (abstractions and impoundments).
Water Quality team (standalone sewerage and trade discharges, discharges to groundwater, and land spreading of used sheep-dip product).
Waste team (site-based waste activities, waste recovery plans for deposit of waste in/on land, and mobile plant for land spreading and land remediation activities).
Installations and radioactive substances regulations team (activities within large industry sectors including; combustion, refining, processing, waste and intensive farming, plus activities using radioactive substances).
Marine Licensing team (activities within the marine environment which includes the Welsh inshore and Welsh offshore region)
Species Licensing team (activities that may affect protected species or activities where species have a health and safety or economic impact).
Forestry team (felling and restock activities in private woodlands).
Permit Delivery team (permit receipt, permitting support across all permitting teams and project-based water quality permitting).
We anticipate various opportunities in each of these Permitting Service teams over the coming months. So whatever your interest, skills and experience, we hope to have the opportunity for you!
If you are interested in the work of any particular team and would like to find out more information – please contact  permittingconsultations@cyfoethnaturiolcymru.gov.uk.
Why work at NRW Permitting Service?
We are a relatively small department with a breath of interesting and often complex applications. The teams within the Permitting Service are friendly, helpful, and supportive. We work together across teams to share knowledge, best practice, and experiences.
The work of the Permitting Service is desk based, so we can adopt a flexible location and hybrid working style. The workload is busy, as you will be assessing several applications at any one time, making robust risked-based decisions within tight deadlines. But with pro-active planning, seeking support and escalating issues as appropriate, staff can manage their time and benefit from a flexible work life balance.
At NRW we're passionate about helping our staff to develop. As you grow into your role there will be plenty of opportunity to further develop your skills and experience, helping you to progress within the Permitting Service.
What are the current opportunities?
Opportunities come up regularly across all teams within the Permitting Service for Permitting Officers 'entry' level 1 and Permitting Officers level 2 with some prior knowledge and experience in the relevant area.
We will shortly be recruiting for:
Permitting Officer 1 'entry level'
Permitting Officer 2 'experienced'
You can view the role descriptions here: 
Natural Resources Wales / Permitting Officer 1
Natural Resources Wales / Permitting Officer 2
We'll be updating this blog as new opportunities  become available, so please check back and keep an eye on our social media pages for new updates or subscribe to our newsletter
I'm interested – how do I get in touch?
 If you have looked at the permitting role descriptions and think that a career in #Team NRW Permitting Service is for you, we are interested in receiving your Expression of Interest in advance of these opportunities being finalised.
Use the guidance below to create your Expression of Interest. This should be sent to Applications@naturalresourceswales.gov.uk quoting the role you are interested in.
Expression of Interest
Your expression of interest should comprise the following 3 elements:
Personal Statement (maximum 500 words)
Use this section to tell us about yourself. What are your relevant skills, qualities, and attributes that you can bring to the role? Explain how you meet the job qualifications and knowledge set out in the role description. Tell us if would not consider a fixed term contract. We will only consider your information up to the maximum wordcount.
Work Experience (maximum 750 words)
Give an overview of your work history, starting from the most recent first. Include company position held and a brief description of the role. We will only consider your information up to the maximum wordcount.
List of relevant education and qualifications.
List the qualifications you have achieved, along with the pass mark if applicable and the establishment in which you studied.
Please note: We will not consider your expression of interest if it does not include all 3 elements. For sections 1 and 2, we will only consider your information up to the maximum wordcount, any additional words will not be considered.
For any other queries about the roles please contact permittingconsultations@cyfoethnaturiolcymru.gov.uk