How you can protect and enjoy inland waters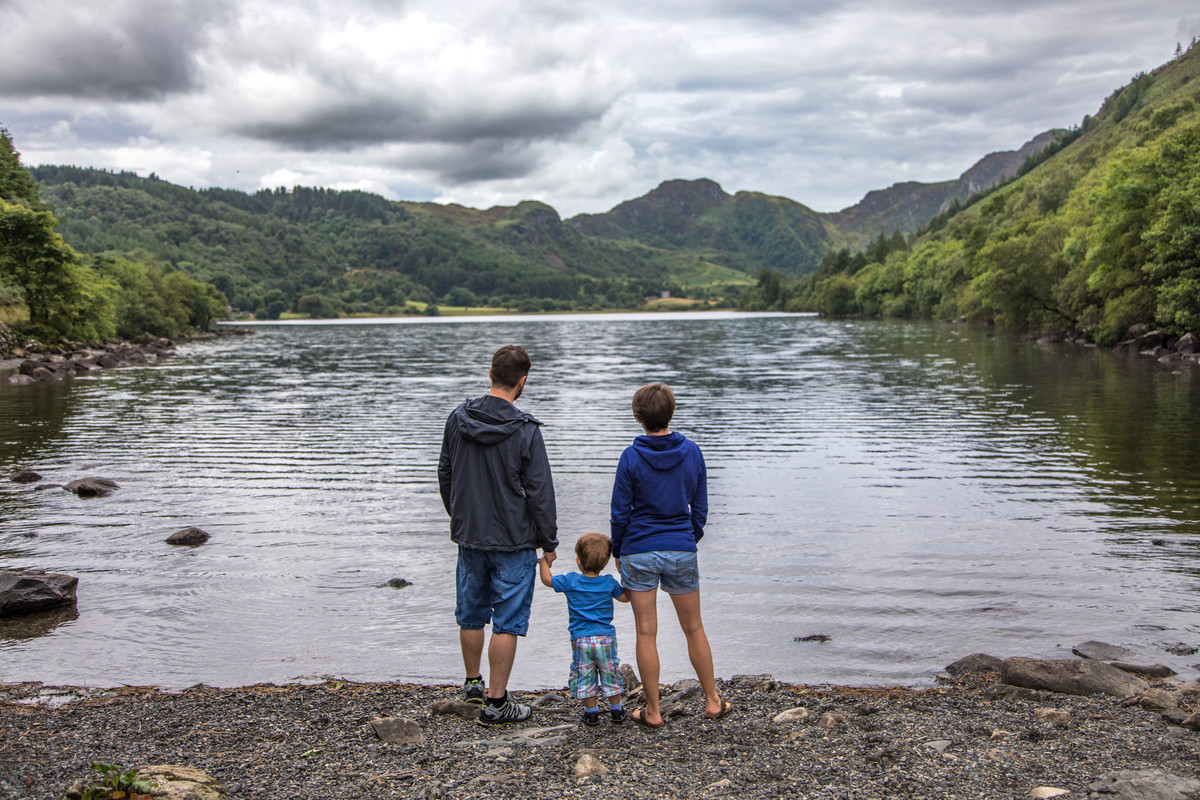 As the weather warms up and people look to enjoy visits to rivers, lakes and estuaries, it's a good time to talk about the things we can all do to help keep these inland waters healthy.
You might have heard of the Countryside Code, but did you know there are also four water activity codes?
The Waterside Code
The Angling Code
The Canoeing Code
The Wild Swimming Code
These codes provide you with the right information to help you look after the environment, respect others and stay safe when you're in or around water.
Protect the environment
Following the advice in the codes will help to care for wildlife and keep inland waters healthy for future generations to enjoy.
Here's what you need to do to protect inland waters from damage, disturbance and pollution when you are at the water's edge or entering the water:
keep to paths and bare rock to prevent bank-side erosion
be careful not to damage plants in and around the water
leave no trace of your visit – take litter and dog poo away with you
take care not to alarm fish, birds and other animals
avoid areas of water where fish lay their eggs
check, clean and dry your equipment to stop invasive species spreading
If you're going wild swimming, canoeing, or angling, each code has additional advice specific to your activity that will help protect the environment and safeguard the future of your sport.
Know where you can go
Inland waters are privately owned which means you need to have the landowner's permission to enter the water.
If you are new to an activity, these organisations can help you find out where you can go:
Canoeing, kayaking and stand-up paddleboarding (SUP)
Wild swimming
Angling
Be safe in and around water
Knowing how to deal with cold, fast-moving open water can save your life, whether you mean to get in the water or fall in accidentally. The water activity codes have advice for keeping you and those with you safe.
You can find more water safety resources on the Royal Life Saving Society website.
AdventureSmart encourages you to be well prepared with the right gear, knowledge and skills for your activity and provides kit lists and safety advice for:
It's important to know what to do if you see someone in trouble in the water. Rather than put yourself at risk, it's better to call 999 and ask for the Fire and Rescue Service if you're inland or the Coastguard if you're at the coast.
Share the space
However you like to enjoy the water, remember to be respectful of others and share the space. Be aware of what's happening around you and try not to get in other people's way. Keep noise to a minimum and if you need to change your clothes, find somewhere you can do it discreetly.
Read the codes
You can find the water activity codes in the Countryside Code Family area of our website:
Other sources of information
For more information on enjoying inland waters in a responsible and sustainable way, watch a video on enjoying the rivers and lakes of Wales or on exploring gorges in groups on Snowdonia Active's Vimeo page.
To find a walk along a river or around a reservoir in one of the places that Natural Resources Wales looks after, go to the Days Out section of our website.