Hiring a Forest Resource Planner in Mid Wales!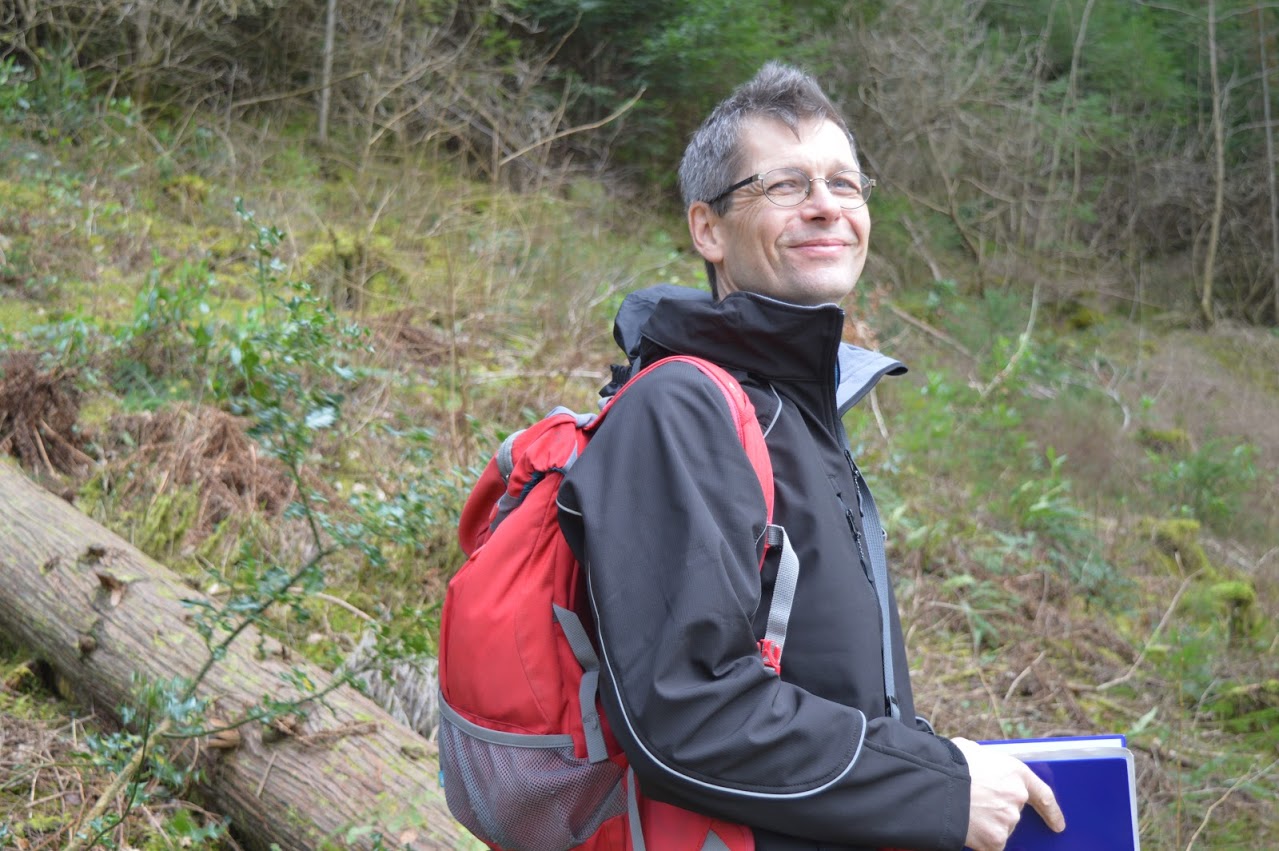 This is an exciting opportunity to have a direct role in planning a sustainable future for the NRW managed Welsh Government Woodland Estate in Mid Wales.
Mike Indeka one of our Forest Resource Planners explains more about the valuable work he does, and how his role forms a central part of #TeamNRW.
What's the job?
We manage the publicly owned forests of Wales - the Welsh Government Woodland Estate - from start to finish. We do everything from planning, planting and thinning, to felling and selling timber products.
As a Forest Resource Planner, I put together new 30-year plans for these forests. This Forest Resource Planner job is ideal for anyone who wants to have a direct role helping Wales reach a sustainable future. I know that my work is an important part of forest planning and will have an impact for decades.
The entire process relies on careful planning and reviewing all the evidence to make sure that our forests are healthy, resilient and managed as well as possible now and in the future. Our forests provide many benefits, such as a sustainable source of home-grown timber, places for people to enjoy diverse habitats and landscapes, they support native wildlife, boost biodiversity and regulate water quality and flow.
On top of that, forests absorb and lock up a lot of carbon in the form of high-quality sustainable Welsh timber products which supply many industries. The habitats we manage on the estate already store an estimated 32.9 million tonnes of carbon. The successful applicant will be involved in this vital role as Wales faces the Climate Emergency.
How do you put a forest plan together?
To anyone thinking of applying, I can tell you that it's an interesting and rewarding area of work that comes with a huge variety of work. You will never be bored, and you will always be learning new skills.
From start to finish, it can take up to nine months to put a plan together. I start off with reams of information and policies and I work with all sorts of people both inside and outside of NRW who have different priorities for forests we manage. This work helps me to set goals and objectives which then form the basis of a sustainable plan.
I get to use my silvicultural expertise and walk the forest from top to bottom and see how and when we can manage each bit of the forest to fit these goals. A very rewarding part of the job is when you pull together all the site work to create a new management plan made up of many maps, which outline the future vision for the forest. It's also a great feeling when the completed plan gets a lot of positive feedback.
At the end of the process, it's really satisfying to take a step back and appreciate that my work will benefit the environment of entire landscapes. I know that the forest will develop with the communities they grow around and have a positive impact on Wales' natural resources.
Why NRW?
Our purpose is to manage Wales' natural resources in a sustainable way. Managing the Welsh Government Woodland Estate – 6% of Wales' entire landmass – is a vital part of that.
The Forest Resource Planner role sits within the Mid Wales People and Places team. The team's focus is to ensure that the needs of the area and communities are met in a joined-up way. They work with other colleagues to make sure that everything we do uses the natural resources of Wales in a sustainable way.
Apply here