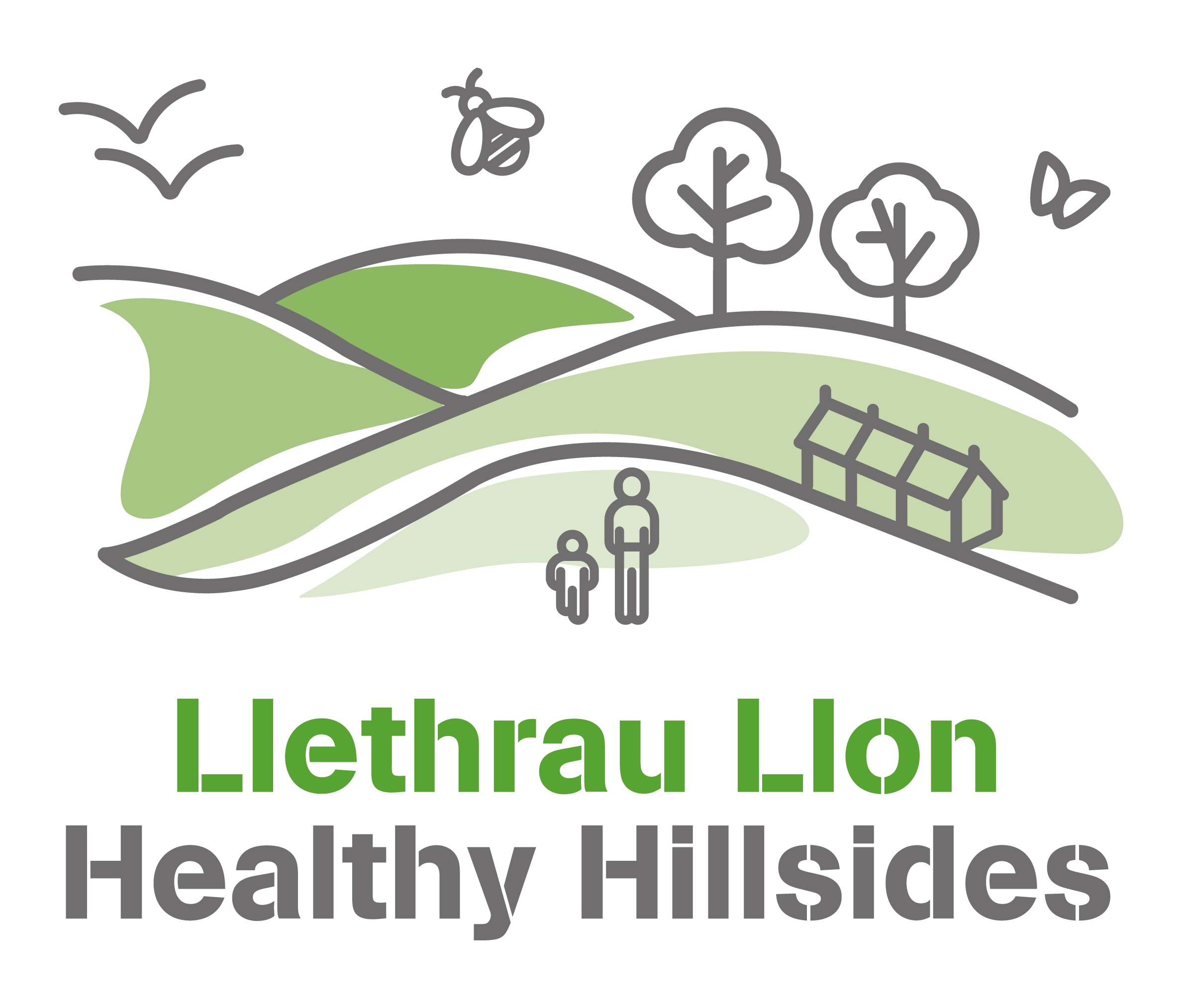 The Healthy Hillsides project is a Welsh Government-funded partnership programme designed to reduce the impact of wildfires across the South Wales Valleys. This is a collaborative project, bringing together Natural Resources Wales, along with South Wales Fire and Rescue Service, Rhondda Cynon Taf Council and the Wildlife Trust for South and West Wales.
We aim to work with communities to create a sense of ownership of their local area by supporting them to take practical steps around their homes and gardens to reduce their risk from wildfires.
We're prioritising education and new firefighting techniques to minimise the devastation wildfires cause when they burn. Healthy Hillsides is committed to enhancing the mosaic habitats that are unique to the South Wales Valleys, working with land owners and managers to adopt plans that are equally beneficial to both them and the communities that neighbour their sites.
With our intervention, we can regenerate the Valleys' hillsides to create safer green spaces that benefit the communities that live on them.
Wildfire facts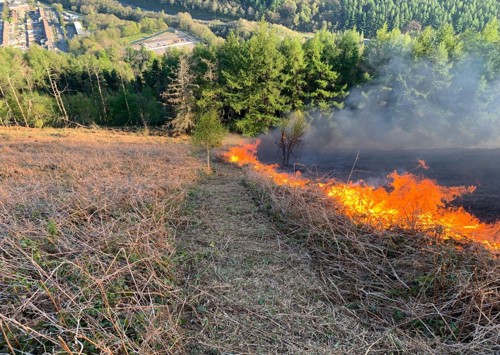 Peak fire season is generally between March and May.
Over 60% of wildfires occur between 4pm and midnight.
Setting deliberate grass fires will get you a criminal record for life. Those who are caught deliberately setting grass fires could be punished with up to two years in prison or receive a £5,000 fine.
Over the last 20 years, there have been been 76,000 wildfires across the South Wales Valleys - 96% of these wildfires were deliberately set.
Between March 2020 and March 2021, South Wales Fire and Rescue Service were called to 1,053 deliberate wildfires, with 297 of these in Rhondda Cynon Taf.
Wildfire has been officially recognised as a major UK hazard, with its inclusion in the National Risk Register of Civil Emergencies. The annual cost of fighting wildfires in the UK is £55 million.
Our work
Healthy Hillsides promotes using different ways to manage the landscape to prevent wildfires; this includes using innovative machinery such as fully equipped all-terrain vehicles and a helicopter. Since the beginning of the project, Healthy Hillsides has funded land management equipment such as brush cutters and robo-mowers to support South Wales Fire and Rescue Service to carry out their commitment to land management.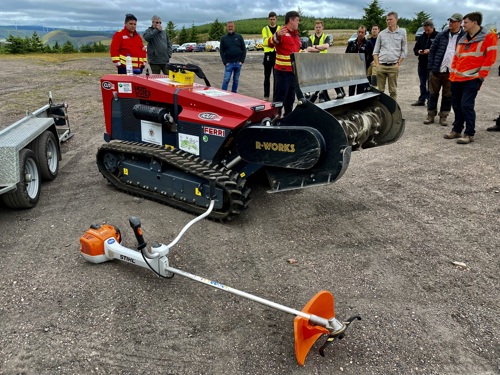 As well as looking to the future for wildfire prevention techniques, we're also taking inspiration from the past. Heavy horses are used to roll and cut bracken, delivering an extremely effective, environmentally-friendly alternative to machinery.
Along with taking proactive steps to minimise the destruction wildfires cause, Healthy Hillsides also funds fire fighting equipment. The project has supported Wales' only fire fighting helicopter to buy a 'snorkel' - a hose-like tool that the helicopter uses to fill its water tank by siphoning water from lakes, rivers, or other sources.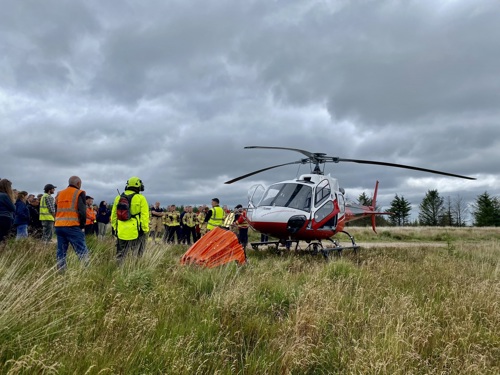 This project is needed because climate change predictions illustrate that wildfires are expected to become more frequent as hotter, dryer summers continue. Coupled with high fuel loading, it is anticipated that without urgent intervention Wales may experience in twenty years time the wildfires that Greece and Portugal are experiencing at present.
Through working together across government, charities, landowners, and our public services we can create a sustainable approach to preventing large scale wildfires. A package of education, land management and firefighting techniques can enable a Wales wide approach to reducing this risk and enable a risk adverse future for Wales.
Get Involved
We now have the opportunity to work together and create a sustainable future for Wales. The pressures are increasing on our public services which means that we need to work together to build a resilient Wales which is wildfire-wise and adaptive to the changing environment we face.
For more information about Healthy Hillsides, visit our social media pages @Hillsides_Wales where you can access safety tips and keep up to date with our latest work. To get involved with the project, email HealthyHillsides@naturalresourceswales.gov.uk
Social Media
Facebook: Hillsides Wales
Twitter: @Hillsides_Wales