Global Accessibility Awareness Day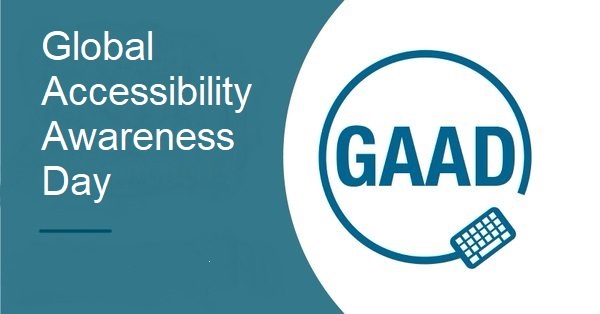 Today marks the 12th Global Accessibility Awareness Day. It's a global event that shines a light on digital inclusion for people with disabilities.
It's a day designed to get everyone talking, thinking, and learning about digital accessibility.
We have a legal duty to make sure our websites and apps meet accessibility requirements.
Digital accessibility
Someone with a disability must be able to access our web-based services and other digital products. They must be able to do this with the same successful outcome as those without disabilities.
Approximately 22.7% of the population of Wales have some form of disability which includes people with:
low vision and blindness
cognitive limitations
deafness and hearing loss
learning disabilities
limited movement
speech disabilities
People with disabilities continue to face daily challenges when using online services.  
If you can't use a mouse, then navigating around a website can be difficult. Information presented in colour can be difficult to interpret if you're colour-blind. Videos without captions are no good if you are deaf or living with hearing loss.
It's important we do things right on our website to make it inclusive for all.
Our customers can't shop around
We can choose to shop at a different online store if we find a website frustrating to use, there is no option for people to shop around for the services we provide here at Natural Resources Wales.
People can't go to a different provider of environmental permits in Wales. They can't go elsewhere to find out if someone has registered to collect their waste. They can't go somewhere else for critical information about flood risk.
The impact of Coronavirus on the way we work, means that the only way of submitting or accessing information is now online. This makes web accessibility even more important. 
Accessibility is for everyone
Web accessibility also benefits people without disabilities, for example:
people using devices with small screens such as smartphones
older people with changing abilities due to ageing
people who are experiencing temporary disabilities, such as a broken wrist
people in situations that limit their access, for example in a quiet area where they are unable to listen to audio
people with a poor internet connection
Our work so far
We're working on improving the accessibility of our website, making it easier to find, use and understand our content.
We have improved page headings and some of the navigation to help our customers locate information quicker.
One of our biggest content challenges is the number of attachments on our website. We're working with colleagues to transform content from documents into web content and web forms.
This is the beginning of a longer-term process to improve customer experience and journeys across the site.
We can all play our part in making our website accessible for everyone.