Give a gift for the planet to help nature and people thrive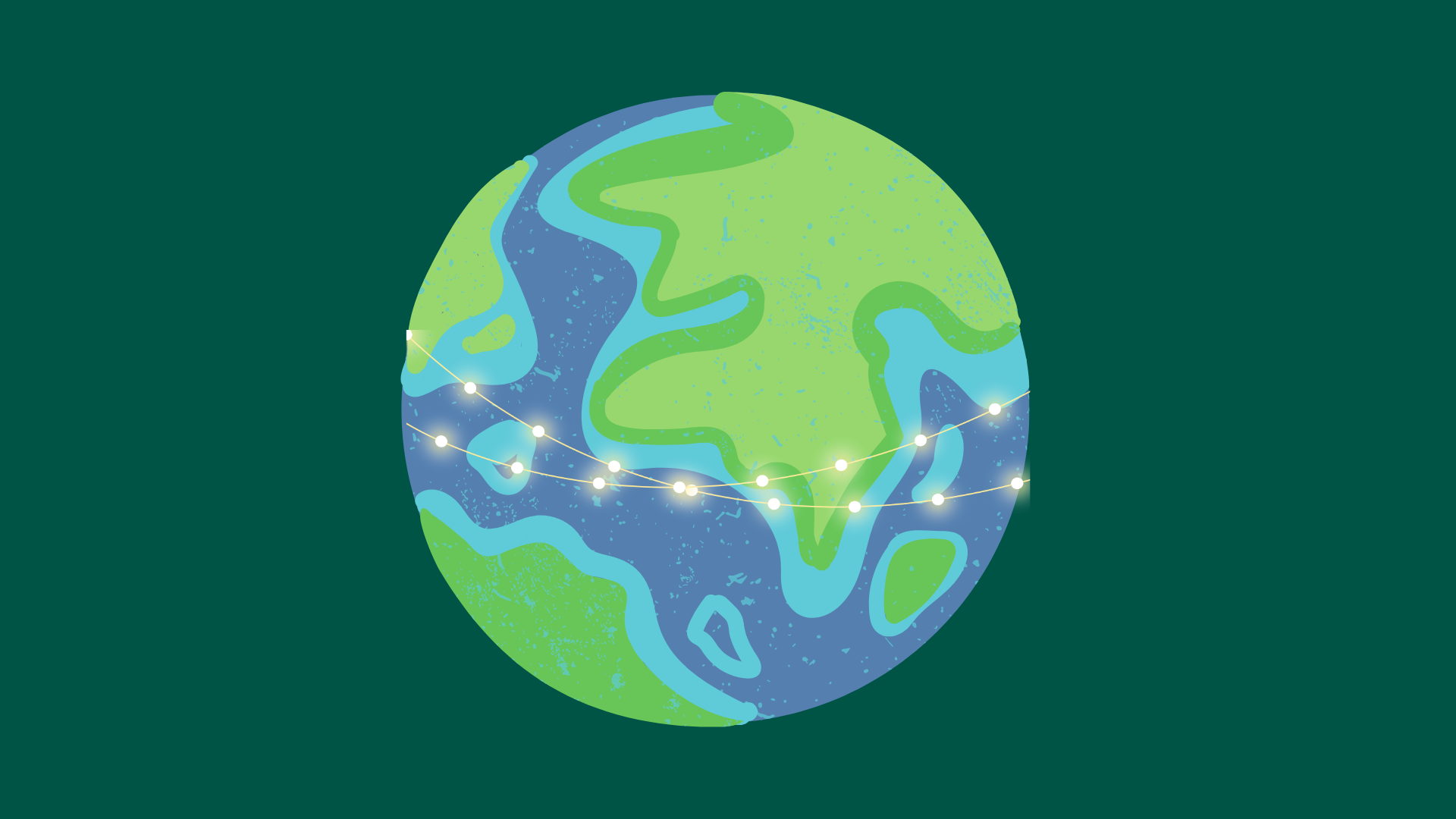 Nature gives us everything we need to thrive, but it needs our help. At this time of giving, it's the perfect time to think about what you can do to give back to the planet.
There are lots of small changes we can all make to help address the nature and climate emergencies that threaten our future.
Here are 10 easy ways you can make a difference to the environment.
1. Help garden wildlife
Make your garden a haven for wildlife by providing a range of habitats for creatures to shelter, breed and feed. You could:
put out food for birds in clean feeders
provide bird, bat and hedgehog boxes
make a pond or water feature for frogs and insects
grow more flowering plants and trees
Many of these things make great Christmas gifts that also help the environment.
An important part of our work in NRW is to increase populations of endangered species and restore habitats back to health.
Earlier in December, we released 200 water voles at Oxwich National Nature Reserve in Gower as part of a project to reintroduce this endangered mammal.
We've recently restored an important, species-rich limestone grassland in north Wales that's home to rare butterflies and plants. 
We've also restored habitat in a north Wales river for one Wales's most endangered species, freshwater pearl mussels, which strip out nutrients from the water and create a good habitat for fish to spawn.
Find out about the Nature Network Programme to improve the condition and connectivity of protected sites and make them more resilient to climate change.
2. Refuse, reduce, reuse, repair, recycle
Create less waste and keep more £ in your pocket by adopting the 5 Rs this Christmas: refuse, reduce, reuse, repair, recycle.
Recycling is great, and Wales is third best in the world at it. But even recycling uses energy and resources, so it's better for the environment when you refuse to buy items with lots of packaging and give second hand gifts. Here are more tips for a waste-free Christmas
We're trying hard to do reduce our plastic waste in NRW by choosing suppliers and products that use less plastic. Bwlch Nant Yr Arian Visitor Centre café has stopped selling single-use plastic water bottles and swapped to a dispenser for milk. And we're testing out biodegradable replacements for plastic tree guards in our woodlands.
If you're replacing furniture or electrical goods this Christmas, dispose of your items in the right way to help combat fly-tipping and avoid a fine.
Do you know how to recycle your advent calendar and Christmas crackers? Find out which tricky Christmas items can be recycled on the Wales Recycles website
3. Grow trees and wildflowers
Trees are an important solution to the climate and nature emergencies - storing carbon from the atmosphere, cleaning the air, supporting wildlife, and reducing flooding.
Plant a tree and help grow the National Forest For Wales to benefit generations to come. The Welsh Government and Coed Cadw are offering trees to households in Wales, free of charge.
If you're interested in creating your own woodland, you can find advice and financial help on our website 
If you don't have a garden, you can grow wildflowers in a window box to enjoy beautiful flowers that bring you closer to nature and provide vital food for bees and other pollinating insects.
For those with a lawn to look after, put No Mow May in your 2023 diary now and enjoy wildflowers in your garden with no effort!
We are creating a range of diverse new woodlands that will help to tackle the effects of climate change and deliver a range of benefits for the environment, wildlife and local communities.
Our management of the Welsh Government Woodland Estate is externally audited to the UK Woodland Assurance Standard (UKWAS) each year.
Achieving UKWAS shows we reach Forest Stewardship Council® (FSC®) and Programme for the Endorsement of Forest Certification (PEFC) international standards of sustainable forest management.
We are proud to care for Wales' part of the longest running continuously certified state forests in the world.  When first certified in 2001, they received a "Gift to the Earth" award from the World Wide Fund for Nature. 
4. Flush only paper
Help reduce blockages that contribute to river pollution by only putting the right things down the drain.
Don't pour cooking fat from your Christmas dinner into your kitchen sink, and flush only paper down your toilet - not wet wipes or sanitary items.
You can also check that you are not unknowingly causing foul water to enter rivers and streams through misconnected plumbing in your property.
Go to the Connect Right website to learn how to check your surface water and foul water plumbing connections: www.connectright.org.uk
Find out about our work to reduce pollution from misconnections
5. Support climate friendly businesses
Making informed choices about what you buy can save you money, support your community and help the planet.
For example, choosing seasonal fruit and veg over imported items is often the cheaper option, helps local growers and has a much lower carbon footprint.
Let your spending power have a positive impact on the environment by switching to products and services that use less water, energy and raw materials, and minimise their carbon emissions and waste.
We provide grants that help support a wide variety of nature-friendly projects and organisations across Wales.
Through our grants, we aim to:
safeguard and enhance stocks of natural resources
make ecosystems resilient to change
create healthy places for people, protected from environmental risks
contribute to a circular economy
Some of the work we have funded includes marine surveys, community gardens and improved fishery habitats
Find out about our grants programme and current opportunities for funding
6. Enjoy the great outdoors
This is an easy one! Simply head out into natural spaces and enjoy the great outdoors.
How does this help the planet? Research shows that people who spend time in nature are more likely to value it and take action to protect it.
Being out in the winter sunshine is good for your health too, topping up your Vitamin D level, warding off colds and helping you sleep well.
We look after woodlands and National Nature Reserves throughout Wales where you can enjoy some of the best scenic views and wildlife.
Why not burn off some of the Christmas calories on one of our trails – they're open every day, but check the weather forecast before you set off as we may need to close car parks in bad weather.
Maybe your New Year's resolution could be to explore #WalesByTrails, challenging yourself to a long-distance walk on the Wales Coast Path or one of the three Welsh National Trails.
While you're enjoying the outdoors, please follow the Countryside Code and leave no trace of your visit.
Choose a place to visit on our Days Out website
7. Learn about nature
You can't protect what you don't know. Take time to learn about nature and share your knowledge with your family to prevent the loss of environmental knowledge through the generations.
Help children to learn about the world around them, their place in it, and build their connection with nature by encouraging them to play outdoors.
You could try out our ideas for nature play and family fun over the school holiday to get your family exercising outside and learning about nature.
Show children how to protect nature and enjoy the outdoors responsibly with the Countryside Code. Encourage them to:
take their litter home
leave rocks, plants and trees as they find them
take care not to disturb wildlife
We have created lots of educational resources to help learners understand the climate emergency and how we can live more sustainably
8. Go peat-free in your garden
By pledging to use only peat-free compost in your garden you'll help to keep vital peatlands intact.
Peatland stores more carbon than the world's forests but, if disturbed, it releases greenhouse gases into the atmosphere which add to the climate emergency.
Restoring peatland to a healthy state keeps the carbon safely locked away to help in the fight against climate change.
But the benefits don't end there. Healthy peatlands are an important home for rare wildlife, help keep water clean, and mitigate flooding and fire risks
Peatlands can be great places to visit and watch wildlife too. You can enjoy one of the largest and finest remaining raised peat bogs in Britain at Cors Fochno National Nature Reserve in mid Wales.
Our Wales Peatland Action team is working hard to restore the nation's peatlands. Over the last two years, in partnership, we have restored an area the size of Wrexham city, the equivalent of 2,310 football pitches!
9. Transform your transport
How we move from place to place has a big effect on the climate. Help reduce air pollution by leaving your car at home and going by foot, bike or public transport when you can.
The extra exercise you get will help work off those mince pies too - making it the healthy choice for you, the planet, and your pocket.
Try Traveline Cymru's journey planner to see how much carbon you'll save travelling by bike rather than by car.
The Wales Coast Path is helping people travel to the Path by public transport with their handy new guide
To make it easier for our staff to drive less, we've signed up to the Healthy Travel Charter and have embraced hybrid working.
10. Do a beach clean
Enjoy a bracing winter walk along a beach and #LeaveAPositiveTrace by collecting litter that could be washed out to sea to harm marine life.
You could make it a social event by joining an organised beach clean with the Marine Conservation Society
Find out how to enjoy the wildlife around the coast without causing disturbance with the Wales Coast Explorer app
Keeping the sea healthy is important to tackle climate change and nature loss, with seagrass and saltmarsh beds having an amazing ability to capture and store carbon.
We're working on several Blue Carbon projects that increase marine habitats' ability to store carbon, increase biodiversity and improve water quality, and we've identified where more restoration should take place