Exciting Opportunities to join the Industry Regulation Team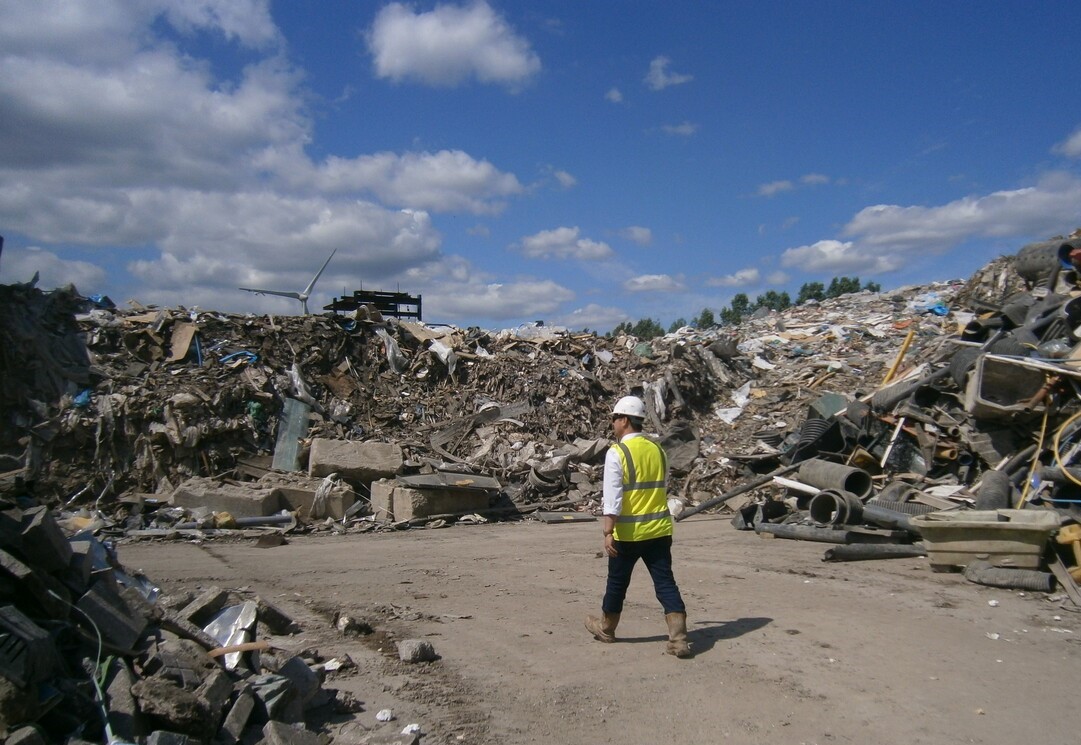 We're hiring! Are you passionate about our environment? Do you have strong communication and influencing skills to make a real impact?
We're currently recruiting into a number of exciting roles that are at the heart of making sure Wales' natural resources are being used sustainably so that future generations can benefit from them. 
What is Industry Regulation all about?
From chemicals, to food and drink, to metals, power generation, paper and textiles, to cement and minerals and landfill and waste treatment, Wales' industrial landscape is varied and these roles will be at the forefront of innovation in tacking the climate emergency to reach Net Zero targets.
The Industry Regulation team is central to protecting and enhancing the environment through effective and efficient regulation of the industrial sector using a variety of regulatory tools available. We assess compliance with Environmental Permits and industry standards through a combination of site visits and desk based reviews of reports.
One day our Officers might be observing engineering work at a landfill and the following week they may be inspecting the manufacturing of paper or steel! The role also has a reactive element, replying to enquiries from a range of external parties and responding to environmental incidents.
Why join the Industry Regulation Team?
At NRW, the team at the heart of making sure Wales' natural resources are being used sustainably so that future generations can benefit from them. The team are unified by a common goal and focus on enhancing and protecting the environment. Working alongside Regulatory professionals across the UK, the Industry Waste Regulation team delivers on Welsh, UK and European legislative strategy.
There are several opportunities across Wales to join the Industry Regulatory teams. If you're looking for role where everyday is different and looking for fresh challenges that require you to think on your feet to solve problems, you'll be the perfect fit for the Industry Regulation Team.
What vacancies are available? 
We have a number of current vacancies in all our Industry Regulation Team across Wales.
We welcome applications for multiple posts (one application form per post. If you are interested in a secondment, please discuss with your employer and contact NRW as soon as possible.)
Environmental Regulation Officer
The role of Senior Officer in Industry Regulation is diverse, interesting and challenging. A perfect opportunity for someone who is passionate about the environment, keen to learn, and who likes problem solving.
The core aspect of the role is assessing compliance of industrial sites against conditions in their Environmental Permits. This provides opportunity to visit power stations, food and drink factories, oil storage terminals – the list is endless!
Our Officers require an eye for detail, excellent communication skills and the ability to form professional relationships with operators (permit holders) to not only ensure permit compliance, but to encourage businesses to go even further in minimising their environmental impact and ensuring the sustainable management of natural resources.
We have extensive training and a development framework to evolve our Senior Officers into effective and efficient regulators. We also provide opportunities to lead on work areas, join community webinars and technical groups to keep up to date with changes in environmental standards and emerging technology, to support future career pathways.
Learn more about the role here: Natural Resources Wales / Environmental Regulation Officer x 5
Environmental Regulation Lead Officer
Our Lead Specialists have a greater level of technical knowledge and experience of regulating more complex or contentious industrial sites. They will have developed a deeper understanding of certain processes and act as sector leads or representatives.
With greater regulatory experience, Lead Specialists coach and mentor other team members (usually Senior Officers) on the variety of regulatory tools and approaches available to resolve differing and complex situations. Supporting the development of other team members occurs both in an office and on site setting.  
The role of Lead Specialist may also lead in stakeholder engagement and community liaison and support the team with technical enquiries from inside or outside of NRW.
Learn more about the role here: Natural Resources Wales / Environmental Regulation Lead Officer x 4 
Environmental Regulation Specialist
The Senior Specialist role is the most technical in the operational Industry Regulation teams. Holders of these roles regulate the most complex or contentious sites under a variety of legislation, working with other regulatory partners to ensure the biggest environmental risks are identified and managed.
The role of Senior Specialist is pivotal in the team, supporting the Team Leader and acting as a role model to other team members. Coaching and mentoring are key skills in helping to develop the wider industry regulation community. The role holders represent NRW in specialist areas at UK level and liaise closely with colleagues in developing policy and guidance. 
Learn more about the role here: Natural Resources Wales / Environmental Regulation Specialist