Connect to nature to improve your health and the environment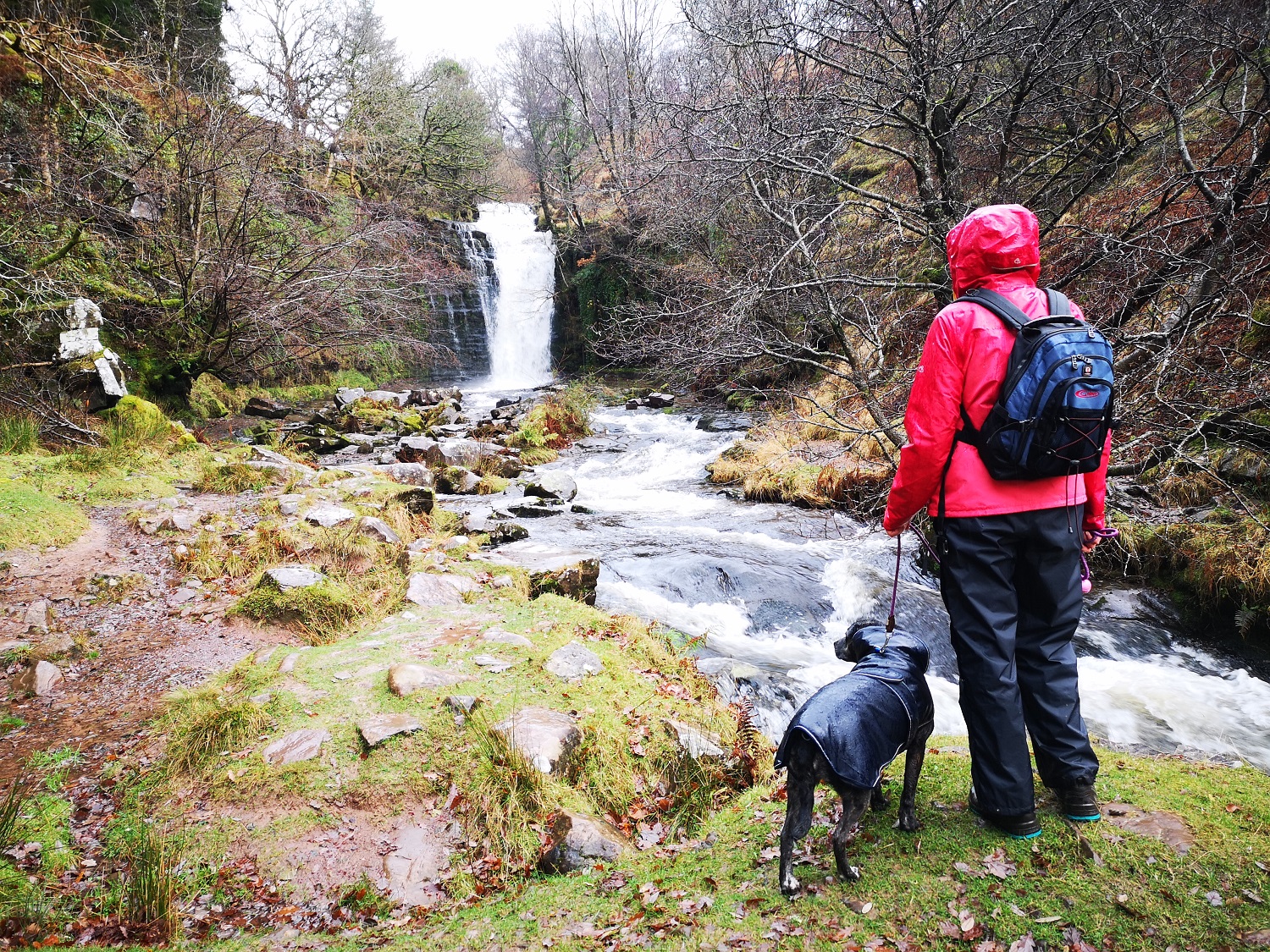 Our health advisor, Steven Meaden, talks about how spending time enjoying nature is good for us and the natural environment too, and offers ways to make the most of the outdoors this winter.
For many people, winter's cold air and shorter daylight hours means a shift to spending more time indoors and being more sedentary as we live, work, learn and play inside
Research carried out by the Ramblers states that the weather is the main reason we're put off going for a walk, but there are plenty of reasons why we should wrap up warm and go outside in winter.
There's lots of natural beauty to enjoy
Winter offers its own seasonal delights that can lift our spirits in the cooler months, such as views of snow-topped mountains, abundant waterfalls, and plants covered in glittering frost.
At this quieter time of year, you might even get a popular beauty spot all to yourself. And that blast of fresh, cold air can make warming up with a hot drink afterwards feel even cosier.
If you still need convincing, here are ten reasons to head out on a winter walk:
Being in nature improves wellbeing
There is a lot of evidence to show that being in the natural environment is beneficial for your well-being in many ways. 
Being in nature can:
help improve your mood by reducing your levels of stress and anxiety
be beneficial in creating good sleep habits
boost your immune function
stimulate creativity
support your physical and mental health
Connecting to nature is good for the environment
The benefits of spending time outdoors don't end there. A connection to nature is also favourable for the natural environment too.
Through learning to appreciate and value nature, we are more likely to take steps towards becoming an advocate for it and protecting it for future generations to enjoy.
Our Progression Steps model shows how being in, and connecting with, the natural environment can influence positive behaviours that will encourage us to look after our world.
Ways to connect with nature in winter
Get away in the middle of the day
Make the most of the daylight hours by wrapping up and getting outside for a few minutes while it is light each day.  This could be a walk to the local park, a potter in your garden or just standing outside your front door.
If you work from home, it can be easy to miss the window of opportunity to get outside and receive the benefits of nature, so make the most of your breaks to get outdoors.
Explore from your front door
Discovering the natural spaces on your doorstep is a fun challenge. You could find a new local park or river, or rediscover an old favourite spot.
If you're looking for inspiration, you can find your nearest woodland or nature reserve on our Days Out website.
Now is a great time to start planning for longer trips later in the year. Maybe your New Year's resolution could be to explore #WalesByTrails, challenging yourself to a long-distance walk on the Wales Coast Path or one of the Welsh National Trails:
Walk and talk
Think about swapping a phone call or video call for a walking meeting instead. There's a growing body of evidence that suggests walking meetings are more enjoyable, more productive and are better for our physical health too.
Green the screen
Evidence suggests that even looking at an image of nature has positive qualities. While there are greater benefits if you can touch, smell and hear the natural environment, changing your screen saver to a scenic image or putting plants around you may also have an uplifting effect.
Use your feet on the street
Make the most of your opportunities to be outside by making your commute or other essential journeys as active as you can.  Try leaving the car and walking a little further, or keep your bike rust-free by committing to riding it a few times a week.
It's a win-win situation!
By making an effort to spend time in the natural environment and appreciate its worth, both you and the environment can benefit. You'll not only feel physically and mentally better for being outdoors, but you will also be building a strong connection with nature and taking steps towards protecting it for the future.