Celebrating World Sand Dune Day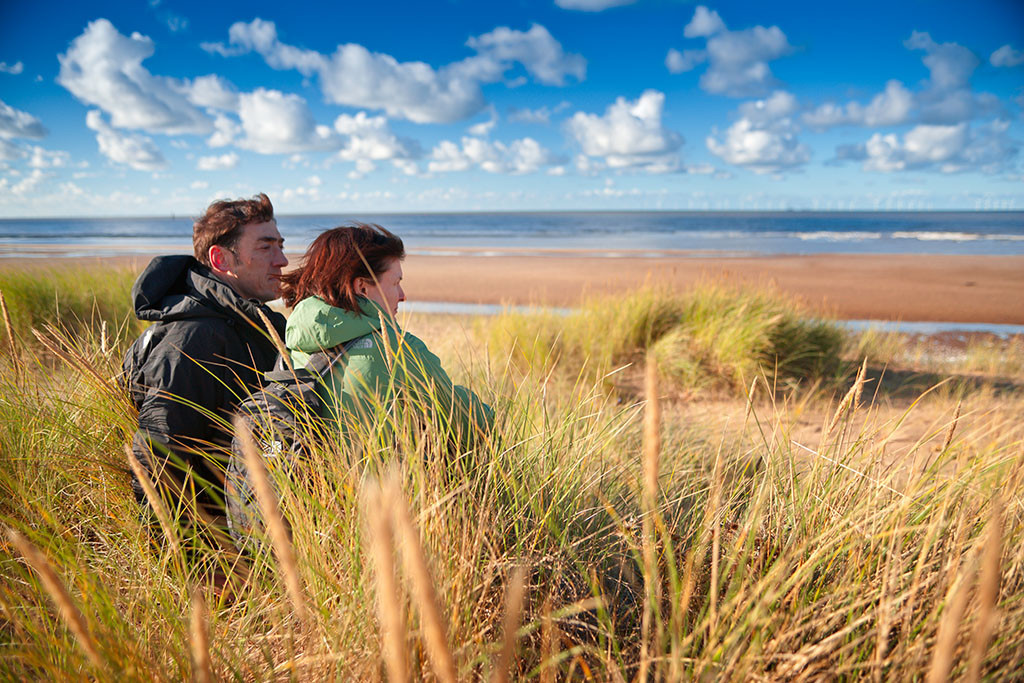 On 25 June the sun will rise on the second World Sand Dune Day, where conservationists around the globe will seize the opportunity to highlight the importance of protecting and enhancing these vital coastal habitats.
World Sand Dune Day was established in 2021 by Sands of LIFE and Dynamic Dunescapes, two projects dedicated to protecting sand dunes and the wildlife that depend upon them.
Sand dunes in Wales
Wales' coastline boasts a plethora of sand dune sites including Gronant and Talacre, Newborough Warren, Morfa Dyffryn, Ynyslas, Kenfig Sands and Merthyr Mawr.
Sand dunes are wild yet tranquil places for people to cherish and a crucial habitat for rare wildlife.
Healthy sand dunes play a significant role in coastal protection by building up higher and wider and sheltering the inland habitats from the sea and the worst of the storms. They also protect against coastal erosion.
However, sand dunes are also facing numerous challenges, including the introduction of invasive alien plants, over-stabilisation of the dunes, lack of grazing, climate change and air pollution.
What are we doing to help?
NRW staff are undertaking crucial work across Wales to help safeguard these important habitats.
We have been working hard to boost the sand dunes at Gronant and Talacre - the North East Wales coastal dune system that would once have run from Rhyl to Point of Ayr, broken only by the estuary of the Prestatyn Gutter.
There is ongoing work to control invasive species such as Clematis. Invasive species are one of the top five drivers of biodiversity loss worldwide and we're working to remove this invasive species from the area's sand dunes to help restore the habitat's natural biodiversity.
Gronant Dunes and Talacre Warren SSSI is the only site in Wales which provides a home to the rare natterjack toad. Areas of the dunes have recently been scraped to help recreate damp areas that offer the perfect breeding habitat for natterjack toads, whilst increasing areas of the damp dune slack habitat, which contain orchids and other rare plants.
Further bare sand habitat has also been created within the dunes at Gronant and Talacre to help boost the sand lizard population. Sand lizards can be spotted during the summer months sunbathing on patches of bare sand, to warm up so that they can become active. However, a reduction in bare sand areas has decreased the areas of suitable habitat for this rare species.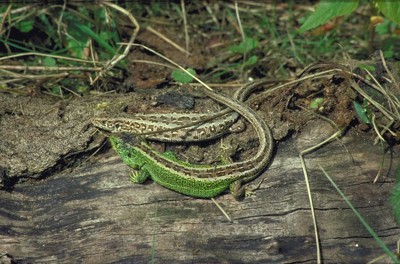 Over at Ynyslas, NRW staff are working closely with a local farmer to undertake winter grazing on the dunes with Welsh Mountain Sheep. This has seen the dune grassland become a vibrant mix of colours in mid-summer, with the low-lying dune slacks producing wonderful displays of marsh orchids.
Staff are also working to protect the breeding habitat of the ringed plover – a small wading bird that nests on the ground just above the high tide line on shingle and sand.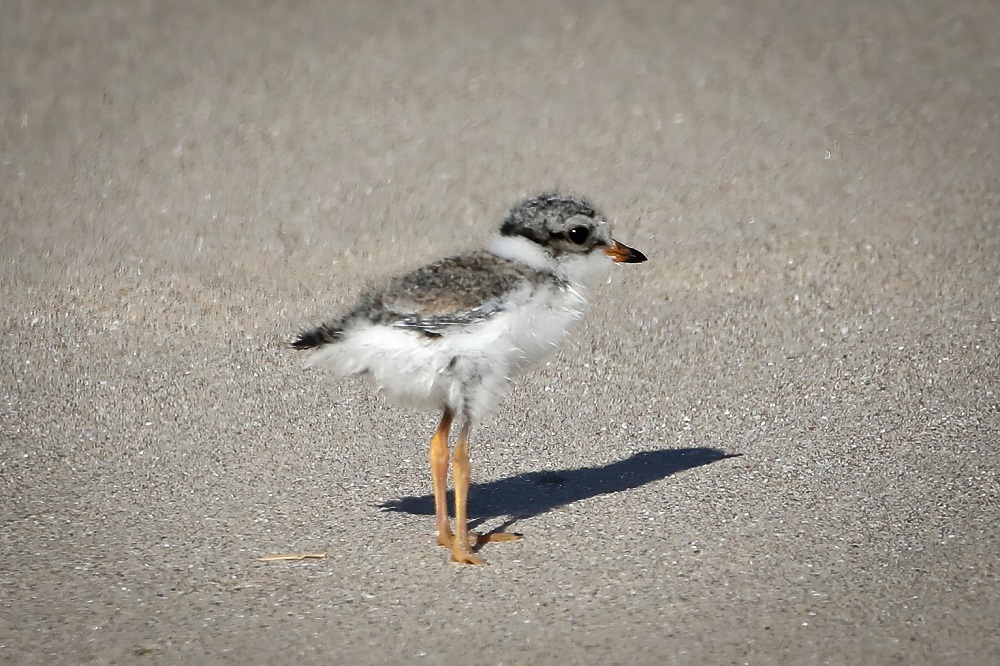 A large breeding enclosure and several smaller ones have been created to help reduce disturbance from people. These enclosures together with communication through the onsite visitor centre staff have had a very positive effect, with the number of breeding pairs successfully fledging one or more chick increasing from one pair in 2018 to seven pairs in 2021.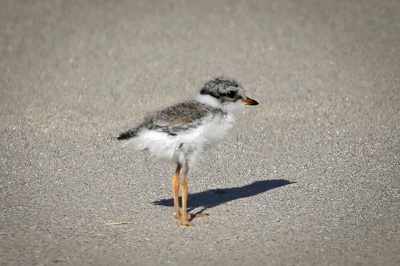 Other work at Ynyslas has included creating shallow scrapes in the dunes to help the rare petalwort populations across the reserve – this is one of a number of rare and threatened moss like plants that depend on sand dunes for their habitat.
Staff have also been controlling invasive non-native species that can take over the dunes – one of the most persistent being New Zealand Pygmyweed.
In May 2022, NRW and the Kenfig Corporation Trust (KCT) signed a five-year management agreement to protect the many rare species of wildlife at Kenfig National Nature Reserve (NNR). Kenfig NNR supports, arguably, one of most important sand dune systems in the UK with a significant population of the extremely rare fen orchid.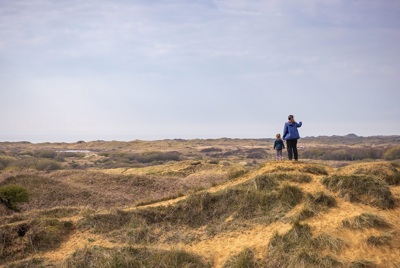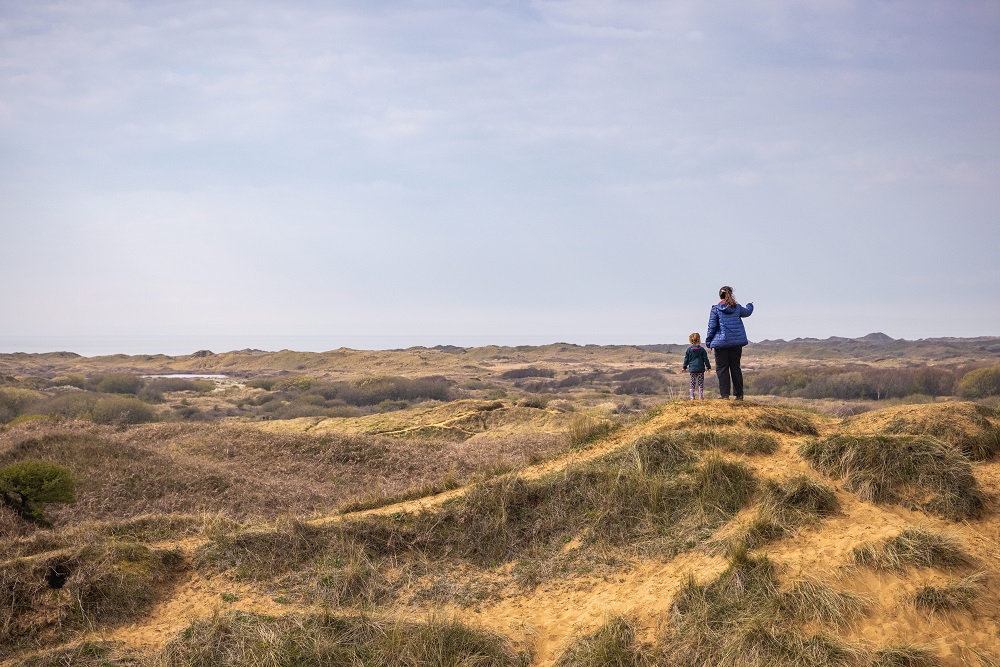 NRW and KCT have also agreed to erect a new 5km livestock fence at the reserve to allow an extra 200 hectares of dune grassland to be grazed sustainably. Grazing helps to control coarse grasses, bracken and scrub, and grazing animals can also create small patches of bare ground which are vital to the specialist flora and fauna found on the dunes.
A day of celebration
There have been several events in the run-up to today's celebration. These have included guided walks, dune yoga sessions, conservation talks and Dune Bioblitz events.
The Sands of LIFE and Dynamic Dunescapes teams along with staff from Kenfig NNR and the Bumblebee Conservation Trust will come together at Kenfig this morning to celebrate the day. There will be free orchid walks, arts and crafts activities and talks throughout the day. All activities will be outside the Visitor Centre and run between 10:00 – 15:00.