Celebrate unique landscapes on World Sand Dune Day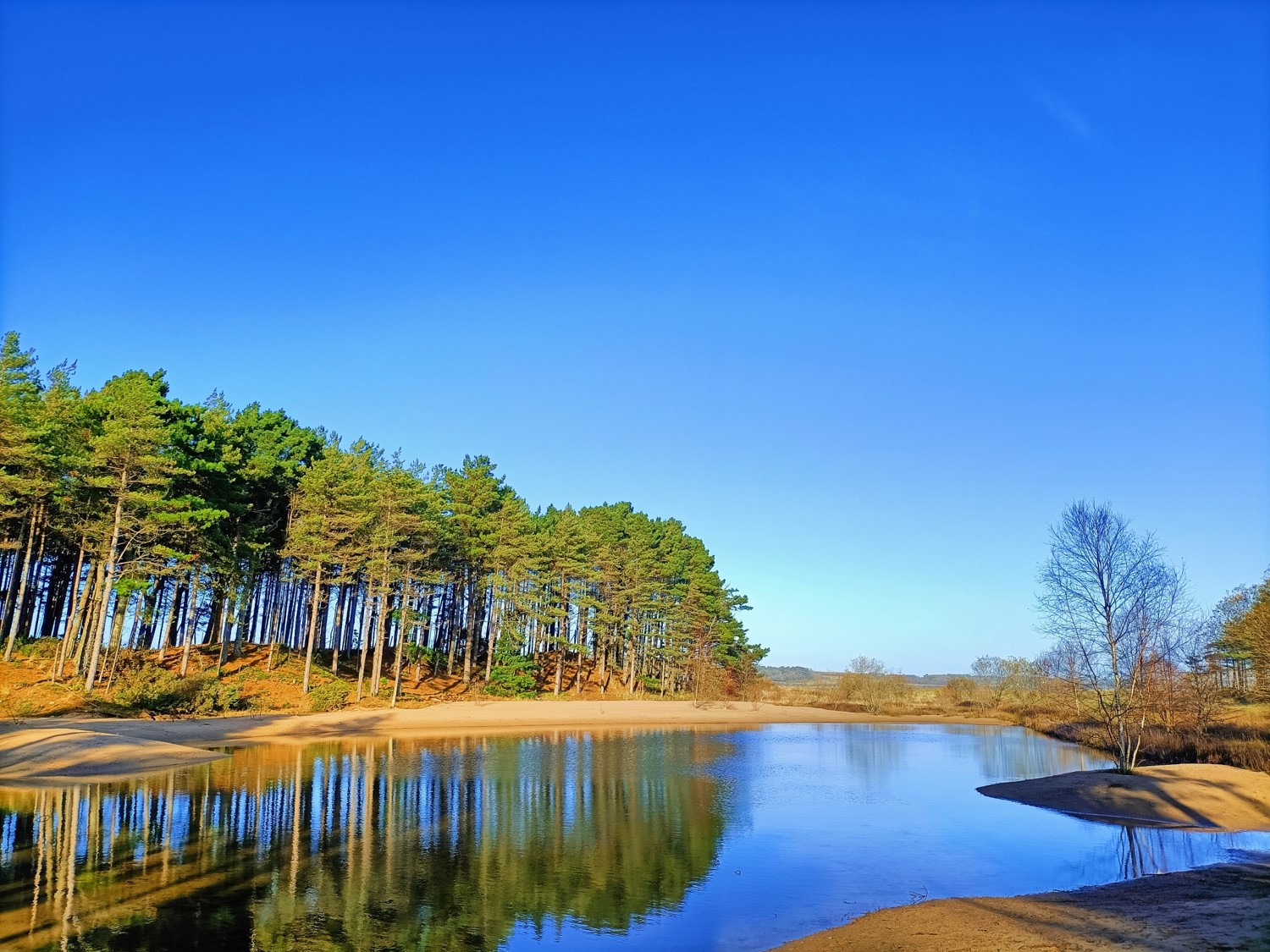 Ahead of World Sand Dune Day, Sands of LIFE team leader Kathryn Hewitt talks us through the importance of dune habitats and the work to restore them at Newborough National Nature Reserve and Forest.
On Saturday, June 24 we will be celebrating the third annual World Sand Dune Day which was established in 2021 by the Sands of LIFE and Dynamic Dunescapes projects.
The day highlights the fact these unique landscapes, which straddle land and sea, are some of the best locations for wildlife in Wales and hotspots of biodiversity, as well as being great places to relax, unwind, and reconnect with nature.
Sand dunes are often overlooked, but are home to singing skylarks, carpets of orchids, helleborines and gentians, as well as a cacophony of invertebrates such as butterflies, rare beetles and mining bees.
Sand dunes are listed as the habitat most at risk in Europe and support more than 70 nationally rare or Red Data Book species.
Dunes are made up of a variety of unique habitats, including bare and mobile sand, wet dune slacks and fixed dune grassland, all of which are sensitive to climatic and human-induced influences.
These habitats support a high diversity of rare and specialised plant and animal species, many of which are classified as threatened or vulnerable.
Approximately 30 per cent of the original sand dune area in Wales has been lost to development and erosion since 1900, and most of the remainder has become over-stabilized by vegetation in the past 50 years, resulting in significant loss of biodiversity. 
Just 8,000ha of sand dunes remain – 0.003 per cent of the land mass of Wales. Dunes cannot be re-created and their form and habitats are highly specialised.
The dunes at Newborough, alongside Tywyn Aberffraw and Morfa Dinlle, are part of the internationally-important Abermenai to Aberffraw Special Area of Conservation, linked by circulating coastal currents which bring the sand ashore. It is the largest dune system in Wales and home to a rich and threatened flora and fauna.
Sadly the condition of dunes at Newborough and across Europe are declining, so Natural Resources Wales' Land Management Team and the Sands of LIFE project have been investing in a range of intensive restoration works across the dune system.
At Newborough in the Forest and on the Warren, Sands of LIFE has:
Created five hectares of new bare sand in the open glades, to rejuvenate habitats for rare plants and invertebrates
Restored or created six ponds
Mown 20 hectares of grassland
Cleared 53 hectares of invasive alien species, like Montbretia and Cotoneaster, and native scrub which was taking-over important habitats
Removed nearly 10 hectares of dead conifer trees, old stumps, logs and branches from flower-rich habitat
Erected nearly 10 kilometres of fencing to enable livestock to graze sustainably
Work is still underway at Newborough with plans in place to open up and scrape parts of the glades known as Pant Canada and Pant y Fuches in the forest, remove dead trees along the Commonwealth Trail on the edge of the forest at Twyni Penrhos, restore two areas of dune slack on the Warren, and continue control of invasive species to enhance the condition of this fine and internationally important sand dune system. 
You can find Welsh sand dune education resources at Natural Resources Wales / Sand dunes