Celebrate the Wales Coast Path's 10th anniversary with a treasured memento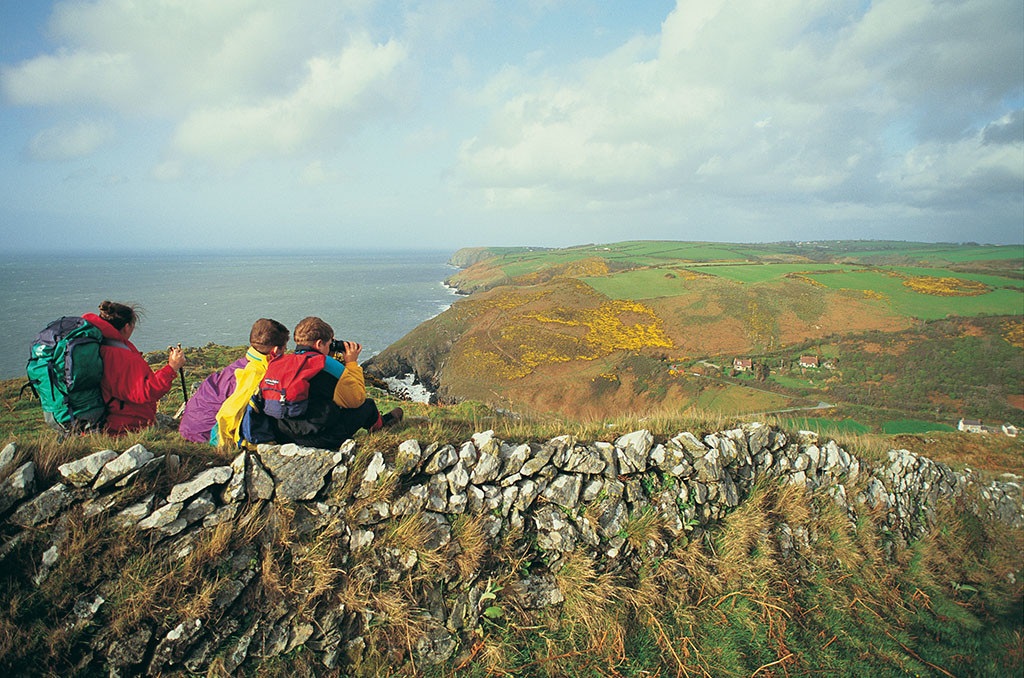 The Wales Coast Path, beloved by serious walkers and casual strollers alike, is celebrating its 10th birthday and we are inviting visitors to join us in a series of activities and events to mark this momentous milestone.
The Wales Coast Path (WCP) is an 870 mile / 1,400 km footpath that follows the entire Welsh coastline is a path well-trodden with thousands of people enjoying the diverse and stunning views the Welsh coastline has to offer since its launch in 2012.
And who can blame them, the sheer variety and the promise of something different around every corner to lure you to the next milestone is always there. Whether you walk one mile or the entire 870 miles – you've experienced one of the UK's finest long distance walking routes.
It's clear that visitors love the path and want to commemorate and remember their time on it and we've received many requests for official merchandise since the path's launch.
Over the last year, the WCP team has worked closely with the Natural Resources Wales (NRW) Commercial team on this new and exciting venture to create official merchandise – something that has not been done before in NRW.
The merchandise will:
Increase the path's awareness: using new inspirational and creative products to promote the brand especially in its special year.
Create an income stream: which will contribute to the path's development.
By combining our respective experiences and expertise, we've been working hard to develop an exciting merchandise and the wait is finally over. 
We are very excited to announce that our official merchandise is being launched from end of May, with the following available to buy:  
10th anniversary range to mark your time on the path during our special year, even a commemorative pint glass – perfect for that post walk (well earned) drink.
Clothing - Step out in our stylish range of men and women hoodies, tee-shirts and head gear - all in organic cotton and a range of sizes.
Accessories – Our wide range of smaller and lighter items include notepads (perfect for your path memoires), coasters, mugs and 100% cotton bags.
Regional accessories – If you've got a favourite section of the path, then these are for you. These items reflect some of the most popular sections / landmarks on the path printed on our accessories. As well as having a piece of the path with you, they also make great conversation starters for your travels on the path.
There's something  to suit a every budget and plans are already in place to expand the range throughout the year.
The perfect gift
Our merchandise makes the perfect congratulatory gift for those who have completed the entire path (which definitely deserves more than just a pat on the back) or simply a nice memento to remember your time on the path.
Where you can buy
You can shop securely and easily on our online shop at www.walescoastpathshop.co.uk International deliveries are also available.
Stay Connected
To find out more about the Wales Coast Path's 10th anniversary celebrations, visit: