Boosting the sand dunes of Ardudwy this summer and autumn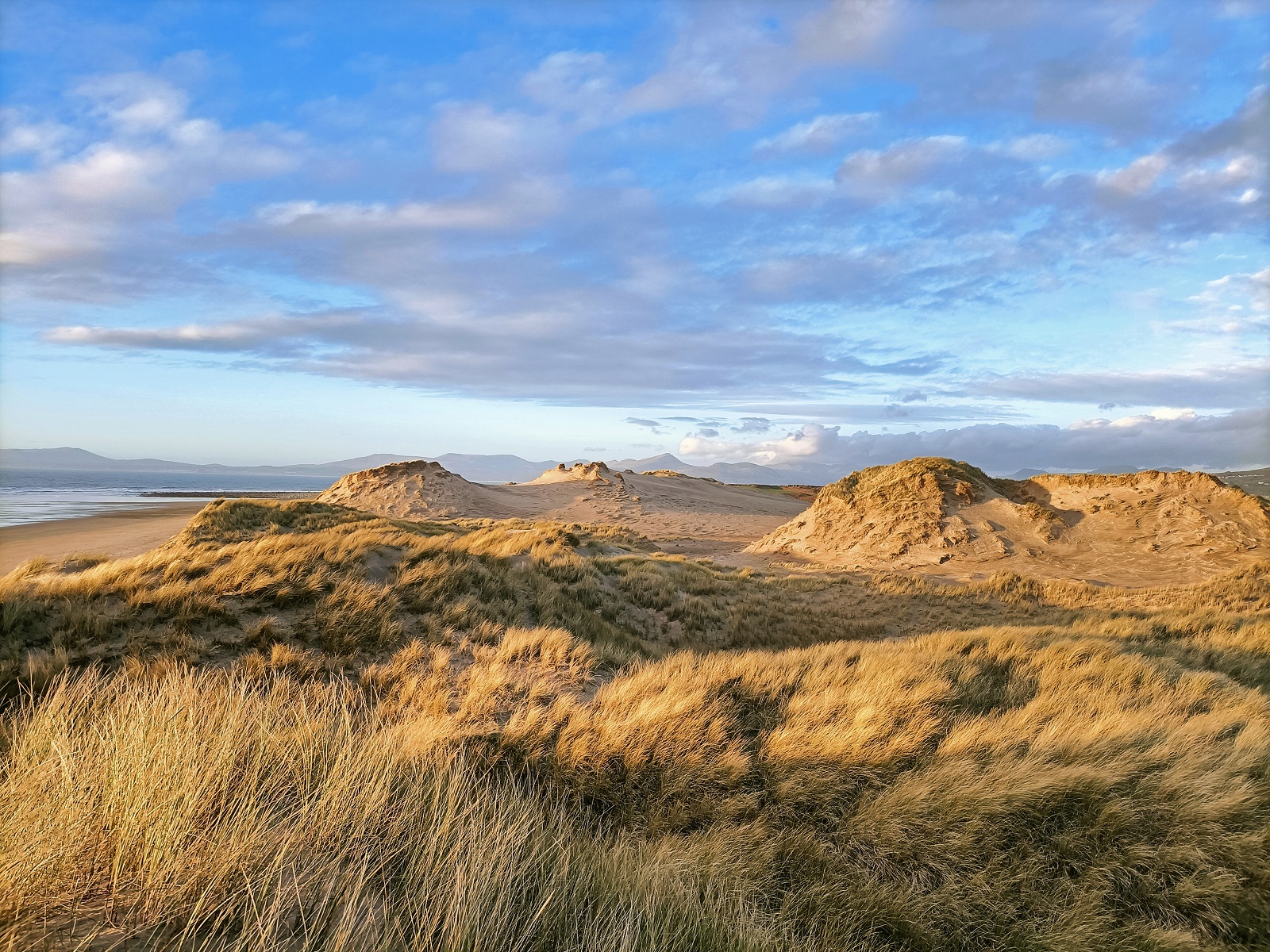 As visitors to the coast savour the memories of a summer by the sea and a range of outstanding wildflowers approach the end of their yearly bloom, the Sands of LIFE project's attention has turned to important conservation work planned at Morfa Harlech and Morfa Dyffryn.
Sands of LIFE Project Officer, Jake Burton, shares plans for the two key sand dune sites along the Ardudwy coast this summer and autumn.
At Morfa Harlech, there will be ongoing work to control invasive species such as Clematis this summer. Invasive species are one of the top five drivers of biodiversity loss worldwide and we are working to control this invasive species here to boost the habitat's natural biodiversity.
In an area, further back in the dune system near Harlech Forest, we will be scraping and reprofiling around 2 ha to help restore damp dune slack habitat and large areas of bare sand. This work will recreate crucial pioneer conditions rejuvenating areas for rare plants to grow and amphibians and solitary bees to burrow.
As leaves hit the ground and days get shorter, autumn heralds the perfect period for us to remove the remaining conifers at Royal St. David's Golf Club, part of the Morfa Harlech dune system. Conifers aren't native to our sand dunes, and they were planted in the past for timber and to stabilise the once moving dunes. Their removal will help flower-rich dune grassland to flourish once again.
Over at Morfa Dyffryn National Nature Reserve, we will be continuing scrub control across 7 hectares. Whilst scrub is a valuable habitat it needs to be managed to maintain the dune in good condition for wildlife. Cutting back scrub will ensure it doesn't smother open dune habitat whilst helping specialist plants and invertebrates thrive.
All Sands of LIFE work is delivered with the ambition of enhancing Morfa Harlech and Morfa Dyffryn's wonderful dune landscape, which is one of the richest and most threatened of habitats in Europe. Please keep an eye on our social media feeds where we'll continue to post regular work updates. You can find us at @TwyniByw on Twitter, Instagram, and Facebook or by searching Sands of LIFE.