As COP 15 draws to a close in Canada, we have seen ongoing discussions to address the nature and climate crisis and the unprecedented decline in our biodiversity due to human activity and climate change.
We now need to return our sights to what is happening here in Wales, particularly the efforts to achieve 30% of land and sea protected and improved for nature by 2030.
Key to achieving 30x30 are Wales' protected sites which cover 12% of our land and 69% of Welsh seas. However, most of these sites need urgent restoration work and so a major Welsh Government priority is to ensure our existing terrestrial, freshwater and marine protected sites are brought into much better ecological condition, so that wildlife can truly flourish in these special places .
This has led to the development of the Nature Networks Programme, funded by Welsh Government, to help improve the condition and connectivity of our protected sites and make them more resilient to climate change.
The programme budget over three years is expected to be around £45million.
NRW bids for a portion of this annually, with the lion share available for organisations and groups. They can bid for grant funding from the National Heritage Lottery Fund administered Nature Network Fund. Other projects supported by this programme include the EU funded LIFE projects: LIFE Quake and 4 Rivers for LIFE.
At the heart of the programme is the aim to increase positive management on protected sites – our Sites of Special Scientific Interest, our National Nature Reserves, Special Areas of Conservation and Special protection Areas.
Our protected areas are cornerstones of our nature recovery work, and protect the range, quality and variety of our most important species.
As well as carrying out work on the land we manage, we'll be able to offer agreements with farmers and other partners to help bring these sites into better condition.
This is not about going back to a nostalgic point in the past. It is about working together to build a nature-rich future, with restored ecosystems that are more resilient to climate change and provide more benefits to more people.
So, what type of projects are NRW doing with their portion of the money?
They range from the small to the landscape scale; from the mountains to underwater and from research and evidence gathering to practical action. You can read a little about the project areas:
But I'm sure what we're all interested in is results!
Projects have been carried out at over 200 SSSIs – and here are just some examples:
We've removed Floating Pennywort (a highly invasive species, native to the Americas) from a pond on Llantrisant Common SSSI, which will allow aquatic plants to flourish.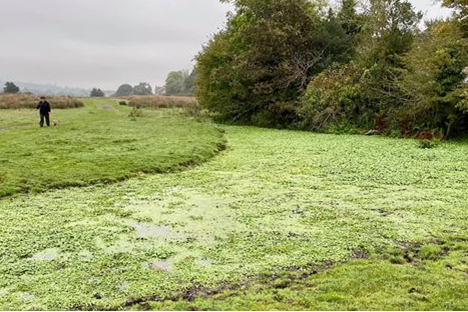 The Gower Commons Special Area of Conservation has had less grazing in recent years for several reasons including difficulties in managing and handling stock as well as TB testing movement restrictions. We're supporting the commoners to make the challenging job of grazing the commons a little bit easier, and to make sure we retain cattle on this important area, by purchasing a mobile cattle handling system.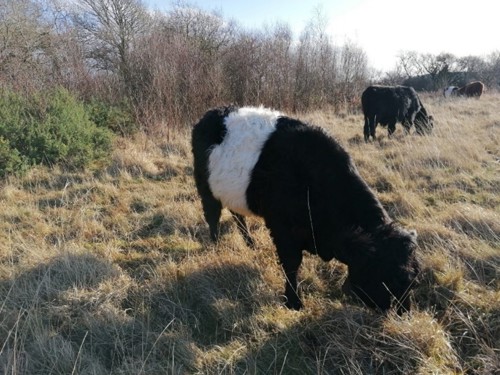 We've funded the National Trust to purchase a Robocutter to mow and scarify a range of habitats, primarily dune slack and hind shore habitats at Oxwich and Whiteford NNRs, where conventional, tractor drawn machinery can not get reach.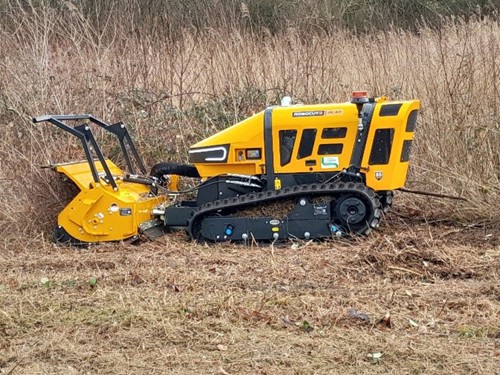 In Pembrokeshire we're investigating the creation of self-cleaning slipways. Working with the Local Authority and Swansea University, we're looking to find a nature-based solution that will stop chemicals from entering the marine SAC. Our pilot project involves boring the slipway with a drill to create holes for small winkles to live in as well as transplanting limpets – as both these species can remove the algae naturally.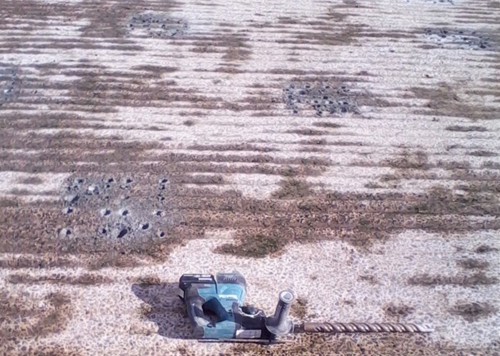 On a hugely different scale we' working with partners to restore heathland on Llantysilio Mountain, near Llangollen, which was devastated by a wildfire in 2018. Following a helicopter drop-off of seed at the remote location, we started work to restore vegetation to the bare soil left after the fire. Re-seeding using conventional techniques (tractor sowing) as well as hydroseeding were also used which will allow for speedier recovery of this habitat.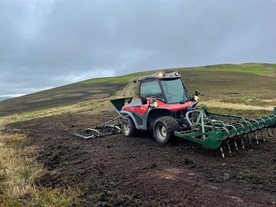 There are lots more projects under way. You can read about a variety of projects – large and small – in the news section of the website.
We know that Without a healthy and valued natural environment, we suffer. When we threaten the environment, we are threatening our food supply, our health, our jobs, our economy and our sense of place. And this is why restoring nature for nature's sake is in everyone's interests. And I am glad that NRW is leading the way in doing just that through its nature network projects.