Backing Wrexham County Borough Council's tree pledge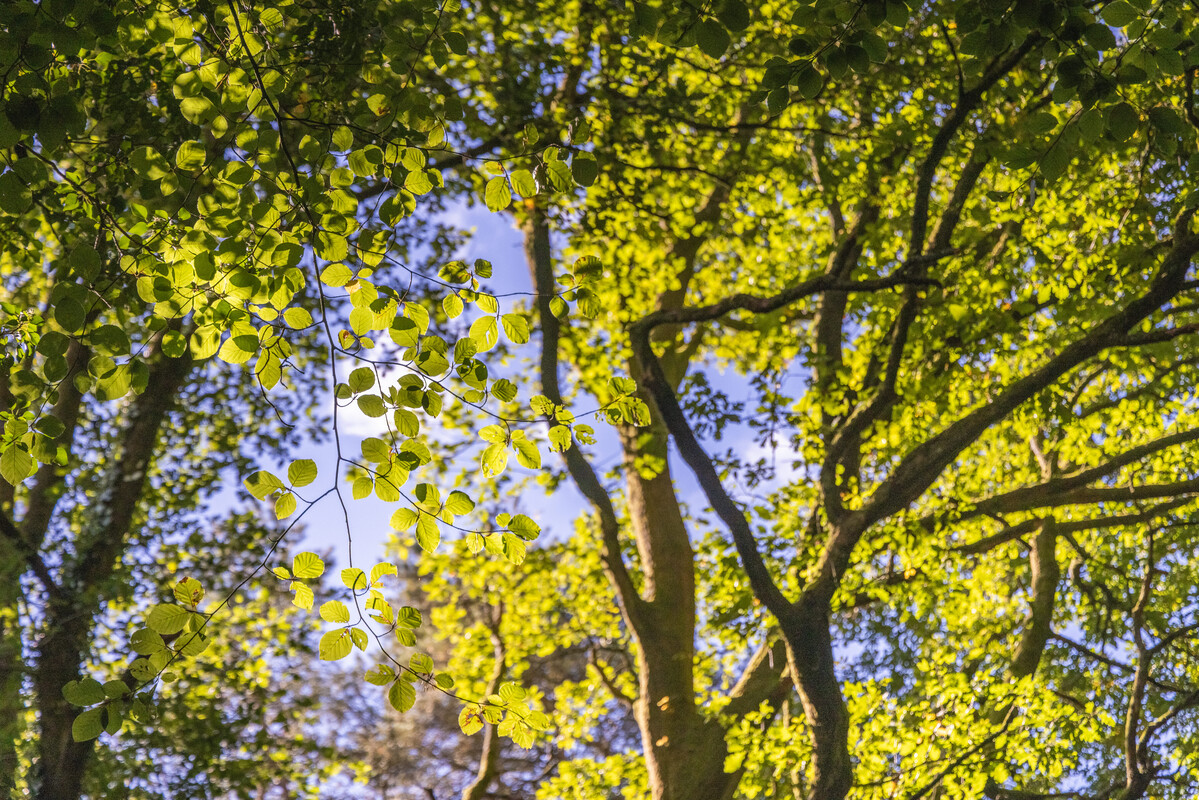 Climate change and biodiversity loss are two of the greatest challenges we face. By creating new woodland and increasing the tree canopy across Wales we can all play a crucial part in the effort to achieving Wales' net zero target and the ambition to plant 43,000 hectares of new woodland by 2030.
Wrexham County Borough Council's new Tree and Woodland Initiative will offer a vital contribution in our response to the climate emergency.
Supported by Natural Resources Wales, the Wrexham Tree and Woodland Pledge has been developed to help protect trees and woodland across Wrexham County Borough. 
Businesses, organisations and community groups can sign up to the pledge which has 10 commitments, and you will also receive regular updates that encourage people to get outdoors and enjoy trees and woodlands in their neighbourhood.
Why is the Tree and Woodland Pledge so important?
Trees and woodlands provide an array of benefits for our urban areas.
In North East Wales 1,758 large trees were lost over a seven-year period reducing the many economic, social and environmental benefits that urban tree canopy and amenity trees provide.
Trees and woodlands are known to promote a sense of health and wellbeing in the local communities, therefore resulting in an enhanced quality of life for people living and working in North East Wales.
Trees in urban areas can also link areas of green space for both people and wildlife, whilst filtering airborne dust and offering a noise buffer from industrial areas.
On top of this, tree cover in urban areas can increase property values, offer privacy in residential roads and gardens and provide shade to mitigate the 'urban heat island effect' (when an urban area becomes significantly warmer than surrounding areas due to human activity).
How is Natural Resources Wales supporting the pledge?
Natural Resources Wales will support the initiative by playing an important part in the Wrexham Forests Group, a partnership group that brings together public sector organisations, environmental charities, and local communities to assist those carrying out tree planting.
The Wrexham Forests Group supports the objectives of the North East Wales Area Statement by increasing tree coverage to support mitigation of the impact of Climate Change and increase woodland cover for social, environmental and economic benefits.
The group's work will help by promoting the resilience of ecosystems by maintaining and enhancing biodiversity, protecting water and soil through sustainable land management and developing and improving urban and rural green infrastructure.
How will this benefit North East Wales?
By signing up to the woodland and tree pledge it raises awareness and brings organisations and communities together to commit to protecting and enhancing woodlands and trees within the county.
Increasing tree coverage can bring multiple benefits throughout Wrexham, by supporting biodiversity, capturing carbon, and when planted in the right place, also reducing flooding by slowing the flow of water during high rainfall.
For more information about how NRW supports Wrexham's Tree and Woodland pledge, please contact the North East Wales Area Statement team northeast.as@cyfoethnaturiolcymru.gov.uk.