Analytical services: On placement with #TeamNRW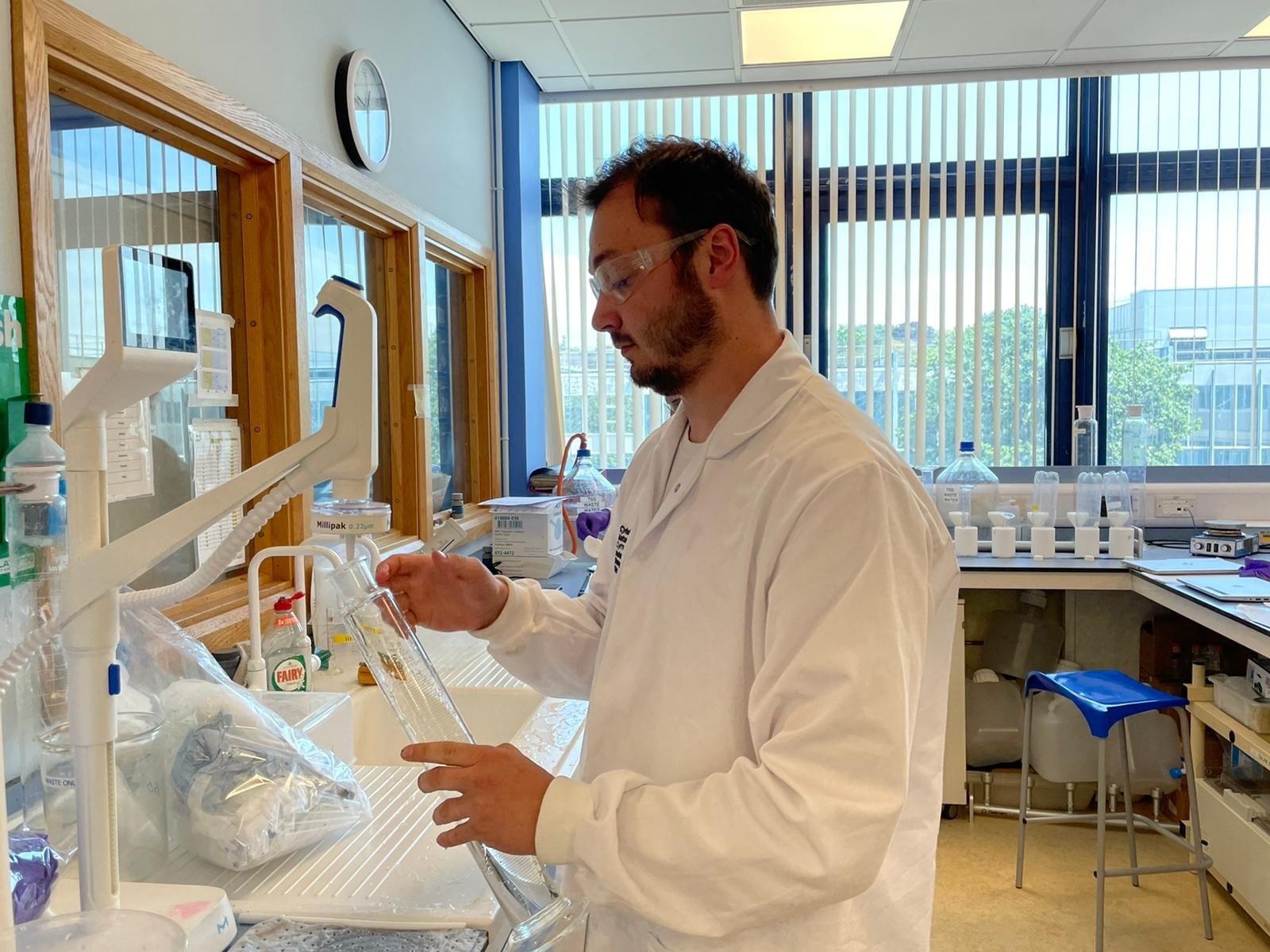 Before starting my Kickstart placement at Natural Resources Wales, (NRW) I had just graduated from Swansea University with a degree in medical biochemistry, and was struggling to find a job in the field I wanted to work in. All of the feedback I was receiving from job applications, was that I needed more experience.
Eventually, I applied for Universal Credit and was introduced to the Kickstart Scheme, which helps to provide paid job placement opportunities for young people across Wales.
 While many of the roles were not appropriate for my future employment plans, I was lucky enough to come across one  as  Laboratory Assistant at NRW.
I was instantly interested and had a look at what kind of analytical work is undertaken at the NRW lab, which increased my interest further. I applied straight away and heard back rather quickly that I would have an interview, before going on to be offered the placement.
After my e-induction and e-learning I was brought into the inorganic's lab, which is based in Swansea.
Here I was taught multiple processes on analysing routine (regularly checked areas) and non-routine (samples from environmental incidents) for analytes that are compounds that naturally occur in watercourses such as nitrates, phosphates and sulphates, along with testing for other water quality characteristics such as pH, turbidity and colour.  
In the lab they also perform some of the water quality sondes tests. These are conductivity biological oxygen demand and chemical oxygen demand. The chance to learn such a wide variety of methods within this lab was a great experience!
I was also introduced to Natural Resources Wales Analytical Service  (NRWAS) sample reception. Here they organise and register the samples to the labs STARlims database which  registers what  tests need to be performed on the sample,  before  they are taken to the necessary laboratory
 It is also the centre point of delivering essential equipment and organising the couriers for this process. Sample reception is essential-  without the registration of these samples the analytical teams would not be able to continue analysis and  the process would be much lengthier.
The team is also responsible for the amending any problem that occurs with the received samples through communication with samplers, which  is essential to the lab running smoothly.
One of my favourite part of working for NRW has been the people that I've had the chance to meet. Everyone is extremely hardworking, dedicated and intelligent they've all been extremely supportive and helpful. They're all extremely friendly, funny and a pleasure to be around and while the work I have been doing is interesting the reason I find this job a genuine joy is because of them.
All in all, I have had an amazing experience working at NRW and I hope to continue here if possible. If you have the chance to work here, I couldn't recommend it more.