Restoring LIFE back into four rivers in Wales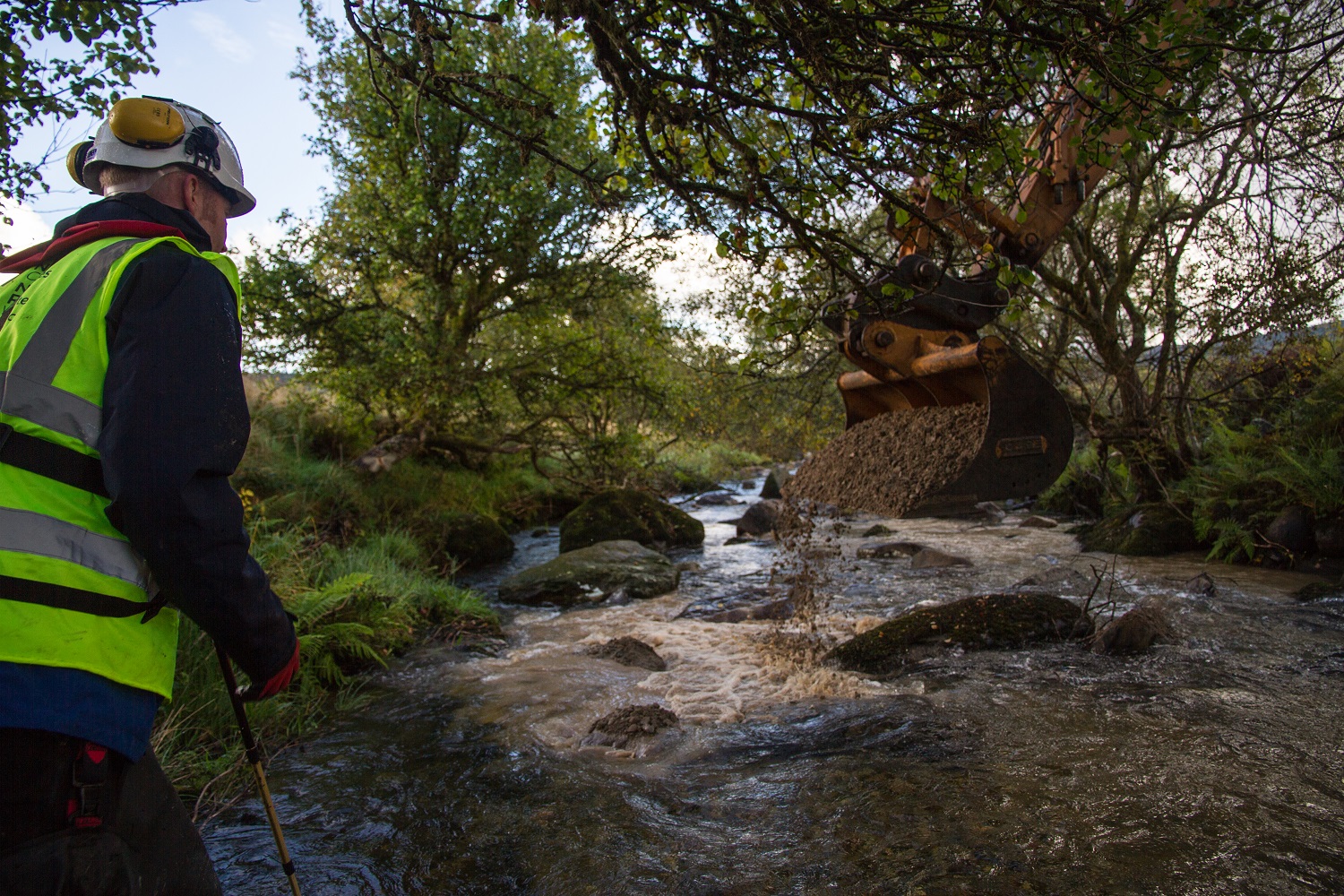 The largest conservation project to help restore wildlife on four important rivers in South Wales was launched on Friday 28 October 2022.
The Four Rivers for LIFE Project is led by Natural Resources Wales (NRW) and will protect, enhance and help restore the Rivers Teifi, Tywi, Cleddau and Usk. An estimated 776km of river will be improved.
Here Susie Kinghan, Four Rivers for LIFE Project Manager tells us more about this extensive project.
The Four Rivers for LIFE project is supported by the EU's LIFE Programme with funding also provided by the Welsh Government and Dŵr Cymru Welsh Water.
Over the next five years over £9 million will be used to tackle urgent conservation challenges.
The main focus of the project will be on:
Improving river habitats and conditions for migratory fish – most notably Atlantic salmon, sea and river lamprey, bullhead and shad. Otters and freshwater pearl mussels are set to benefit too.
Re-naturalising sections of straightened rivers so that they meander once again. This will benefit wildlife as well as the communities that surround the rivers as slowing the flow can reduce flood risk downstream.
Working with farmers to protect river corridors and reduce sediments and nutrients from entering rivers. This will have the added benefit of safeguarding important drinking water supplies.
Reducing the impact of invasive non-native species in 180km of river. Species like Himalayan balsam, American skunk cabbage, Japanese knotweed, and Giant hogweed will be controlled.
The rivers are classed as Special Areas of Conservation (SAC), meaning they are of international importance for the wildlife and plants that make the area home,  such as salmon, lamprey, shad, otters and water crowfoot.
These four iconic rivers are currently in an unfavourable condition as a result of several different pressures. We will be working with many different groups over the next five years to help make these rivers a place where wildlife can thrive and people can enjoy them.
In a healthy condition, our rivers teem with so many species such as eels, kingfishers, bats, water voles, crayfish and more! They are also important for drinking water, angling, swimming and offer natural flooding area which protects communities downstream.
The Four Rivers for LIFE project will use long term nature-based solutions to improve the ecological quality of the four rivers, improving accessibility for migratory fish, improving habitat structure and function and water quality, great news for the environment, wildlife and people.
We are delighted to be working with several partners on this project and want to thank the Brecon Beacons National Park Authority, River Restoration Centre, Agriculture Research Centre Manager (ARC) Coleg Sir Gâr and Woodland Trust, Welsh Government and Dŵr Cymru/Welsh Water for their help and support so far.
To find our more please go to the project website www.naturalresources.wales/4RiversforLIFE